Mombasa is always a good idea. Sunny days on sandy beaches, a tour in the historic scenes in Old Town Mombasa town, getting henna art painting while sipping a Dafu or an afternoon spent Kayaking at one of Mombasa's marinas. The possibilities are endless. Whatever your budget, you can always find something to do. Here are some affordable activities;
Old Town Mombasa Tour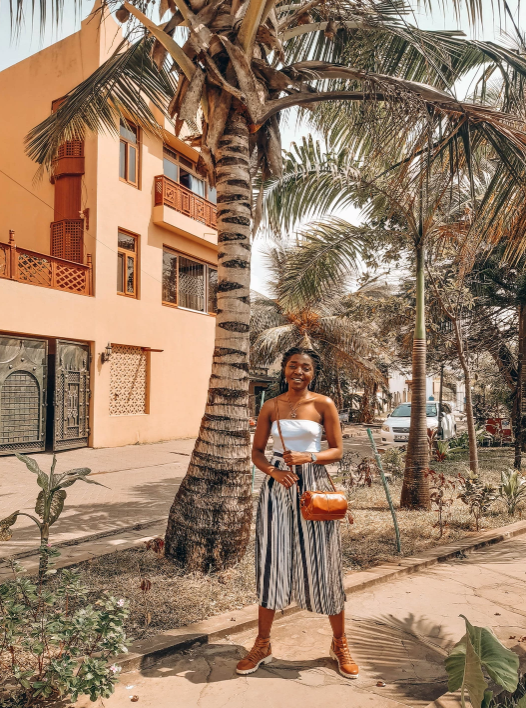 The Old Town is located in Mombasa island about 2km from the city centre. The town which is approximately 45 acres, is rich in history dating decades and centuries back. You can expect to see the first hotel in Kenya, Africa Hotel opened in 1901, the first post office and also a fairly new hotel Forodhani Restaurant which has good food, spectacular views alongside the impressive architecture of the doors and balconies. It is advisable to hire a guide to walk you through the town for your safety. Guides charge any amount they like, so your negotiation skills will come in handy.
Fort Jesus Tour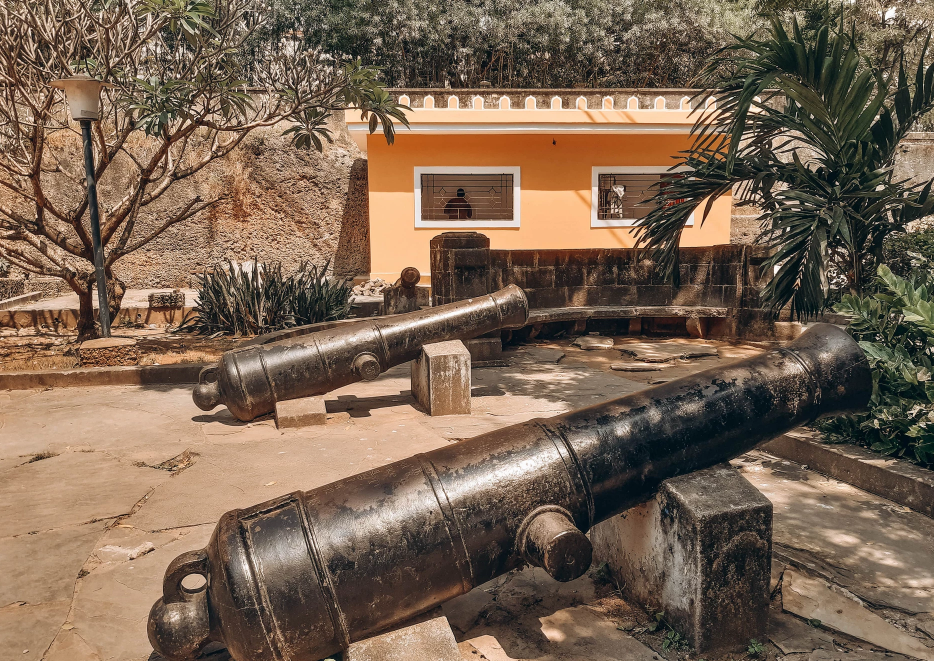 Fort Jesus is located about 2 kilometres from Mombasa town just at the entrance of Old Town Mombasa. The fort was built from around 1593 to 1596 to guard the old port of Mombasa. Moreover, it was a safe haven for the Portuguese in Mombasa. Furthermore, the fort is filled with ancient history and war artefacts that will take you on a trip down history. Entry charges are Ksh. 200 and you could also choose to hire a guide to take you around the place from Ksh. 500.
Nguuni Nature Sanctuary visit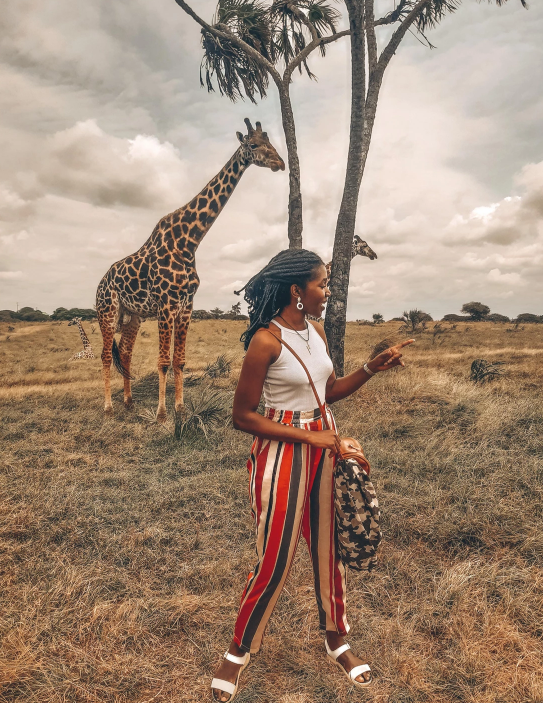 The sanctuary found in Bamburi, consists of an animal park with 20 giraffes, some Ostriches and Oreskes. The sanctuary also consists of a sitting area, Sundowner site, where you can see the animals, watch the sunset and toast to life. Above all, the best time to visit Nguuni is in the afternoon around 3 pm. Entry charges are Ksh. 350 for adults and Ksh. 100 for children.
Haller Park visit in Mombasa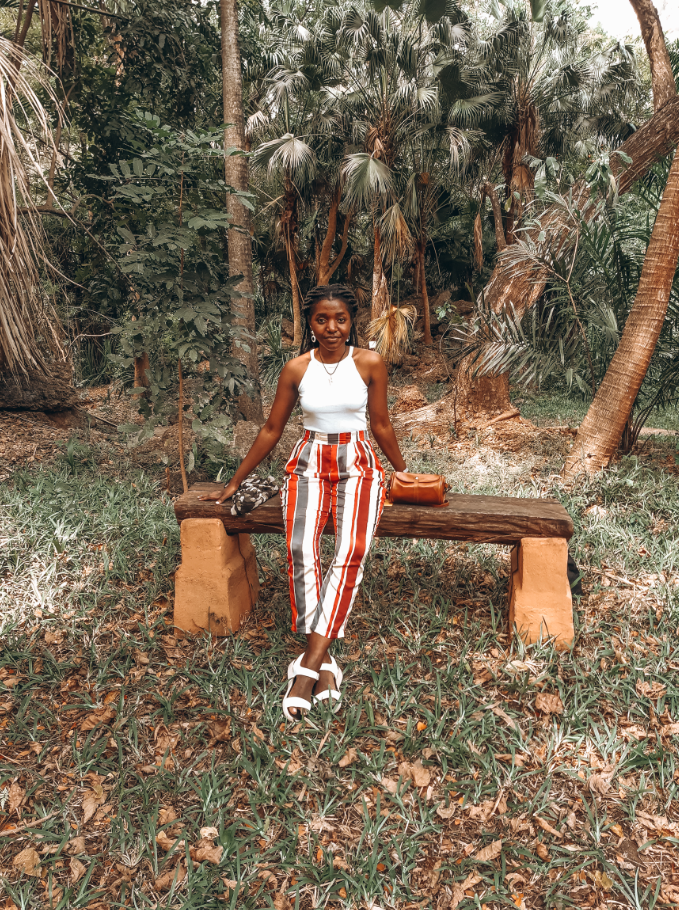 Previously known as Bamburi Nature Trail, Haller Park has a variety of wild animals from Giraffes, Hippos, Monkeys, Tortoises and crocodiles among others. The area is also home to a palm garden and a fish pond which can be a great place to propose to a loved one. The best time to visit the park is in the afternoon around 3 pm. Entry charges are Ksh. 500 for adult residents. Student fees range from Ksh. 60 for preschoolers up to Ksh. 250 while for overseas students and adults fees range from Ksh. 700 to Ksh. 1,400.
Kayaking at Tudor Watersports Hotel in Mombasa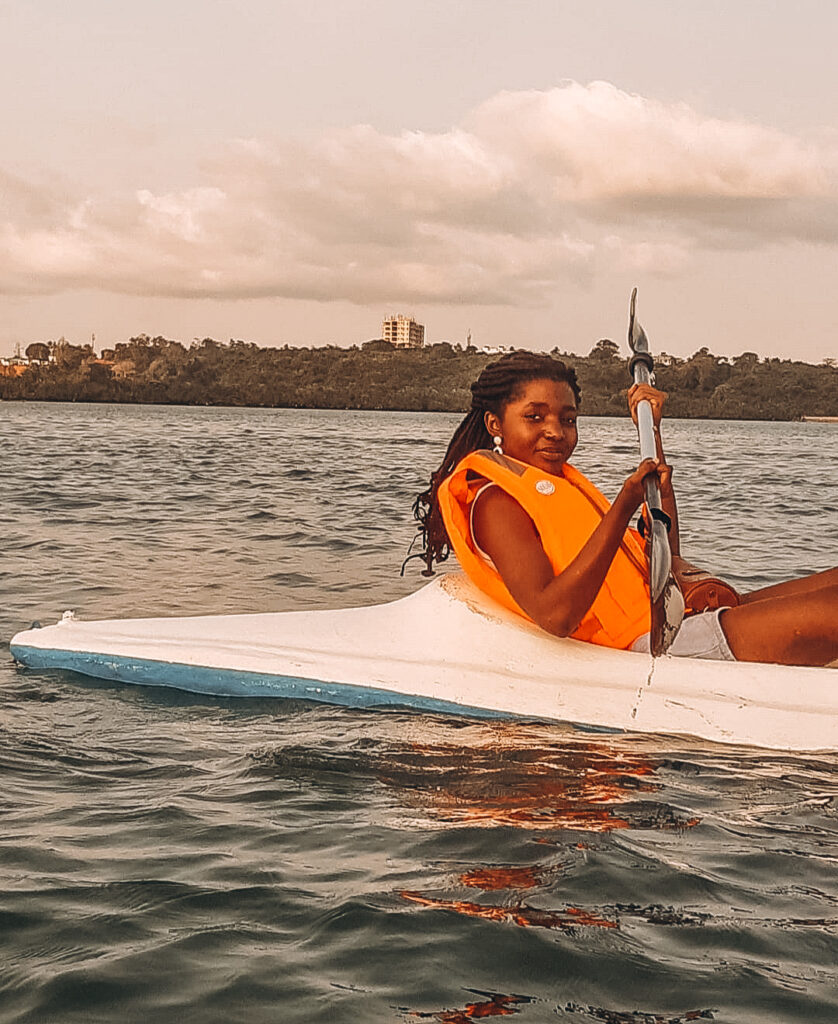 Tudor is found 7mins from the Mombasa city centre along the Mombasa creeks amongst mangroves. Therefore, boat trips of all sorts can be organized at the marina including a glass-bottom boat trip where you get to see various types of sea creatures. Water sports such as Kayaking, Rowing, Paddleboarding and Jet skiing are available at varying fees. Entry charges to the hotel are Ksh. 200 redeemable for drinks or activities. Kayaking goes for Ksh. 500.
Henna art painting at Nyali Beach in Mombasa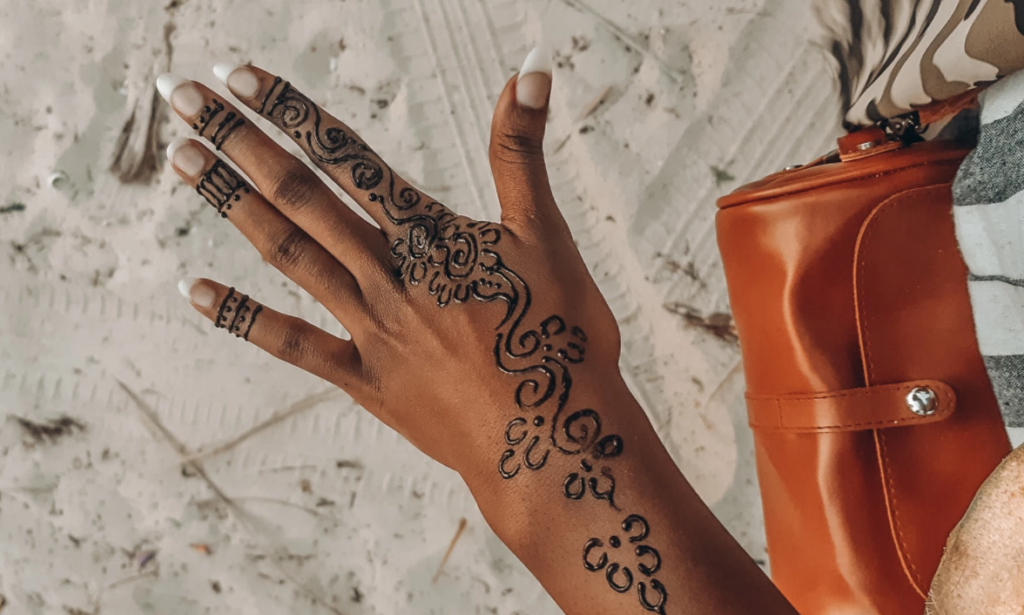 This is a sure indicator to have been in Mombasa. Henna art has been in the coastal region for many decades. The merging of cultures at the coast birthed not only the Kiswahili language but also new foods and spices and new cultural practices. Henna art painting can be done in a variety of places in Mombasa but the easiest to access is by the beachside. Beaches include Nyali Beach, Bamburi Beach among others. In summary, the artist women can easily be found by the beachside and a session depends on what you would like done. Prices vary from artist to artist.
See other travel destinations in Kenya to visit.
Watch my Mombasa Travel vlog below.