Malindi is on the North Coast of Kenya. It boasts centuries of history and is a hot spot for old Italians. I visited the town last month and I really enjoyed my stay. Most local tourists, Kenyans like myself, rarely go to Malindi. However, there's a dual carriage road being constructed from Mombasa to Malindi that will make transport between the two towns easier and perhaps change this. Besides the white sandy beaches, Malindi has to offer, there are some attractions you may enjoy visiting. Here's what to do in Malindi;
Vasco Da Gama Pillar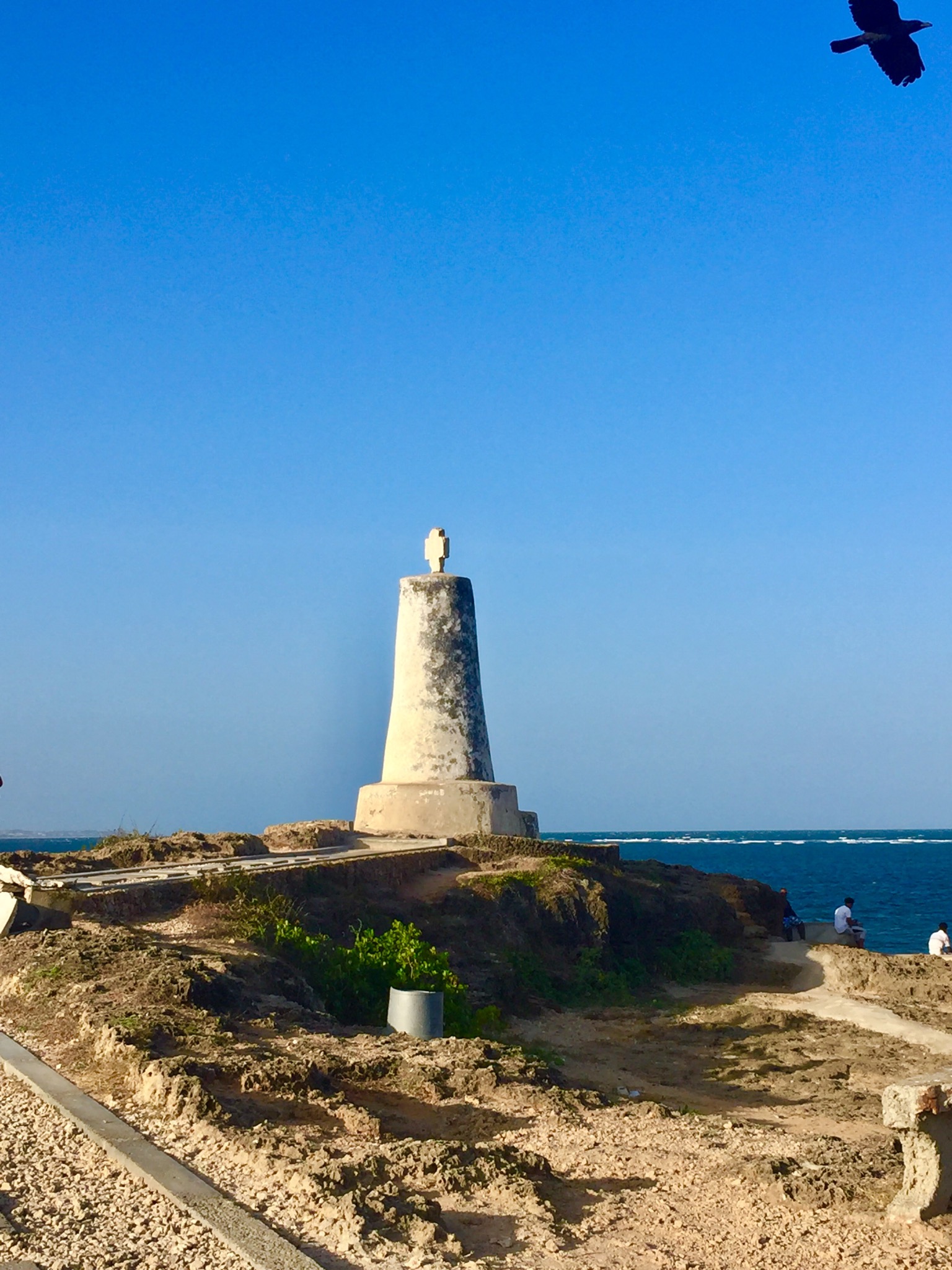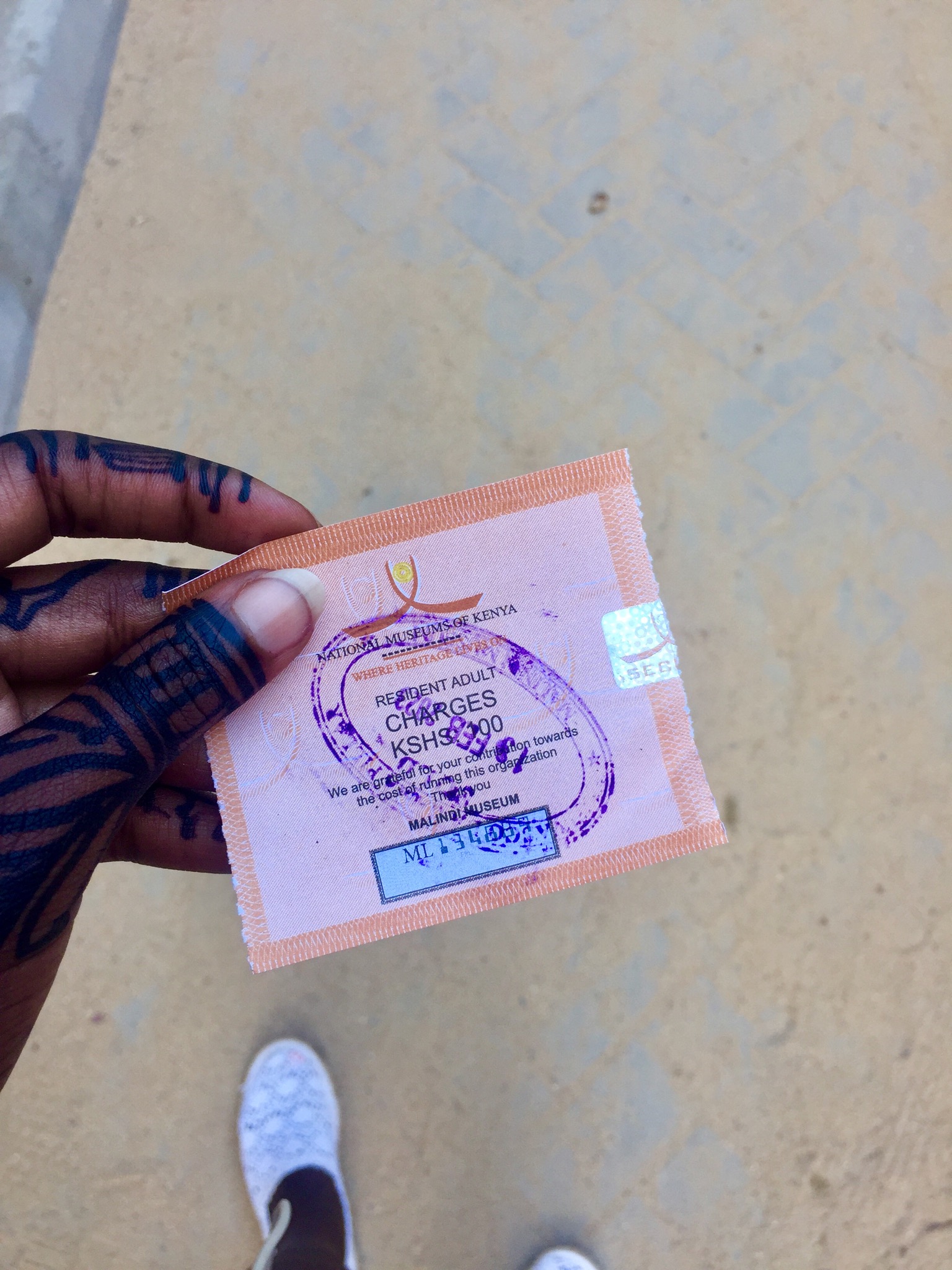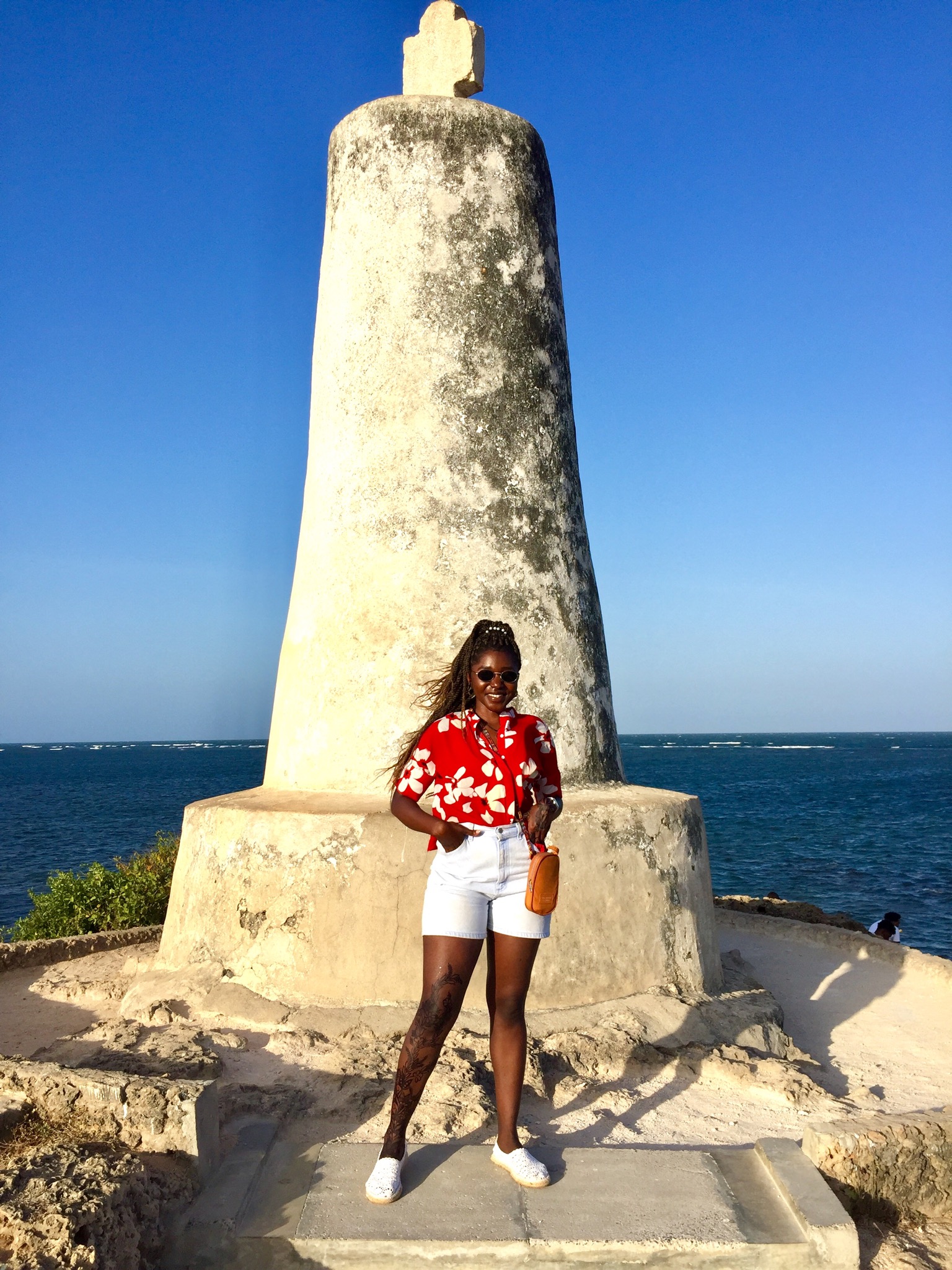 This is just a Pillar but its location is superb and the history behind is even more fascinating. Vasco Da Gama landed in Malindi in 1498 while on an expedition to discover the trading sea route along the Indian Ocean. Previously, he erected the pillar near Sheikh's Palace in Malindi Town but its Christian connotation did not please the Muslims and it was soon taken down. In the 16th century, he erected the pillar at its current location. I wish more was done to the place to make it more lively, like bringing Portuguese artefacts found in Malindi and turning it into a museum. Entry will cost you Ksh. 100 if you are a Kenyan resident adult, Ksh.50 if you are a resident child and around Ksh. 1000 if you are a foreigner.
The Falconry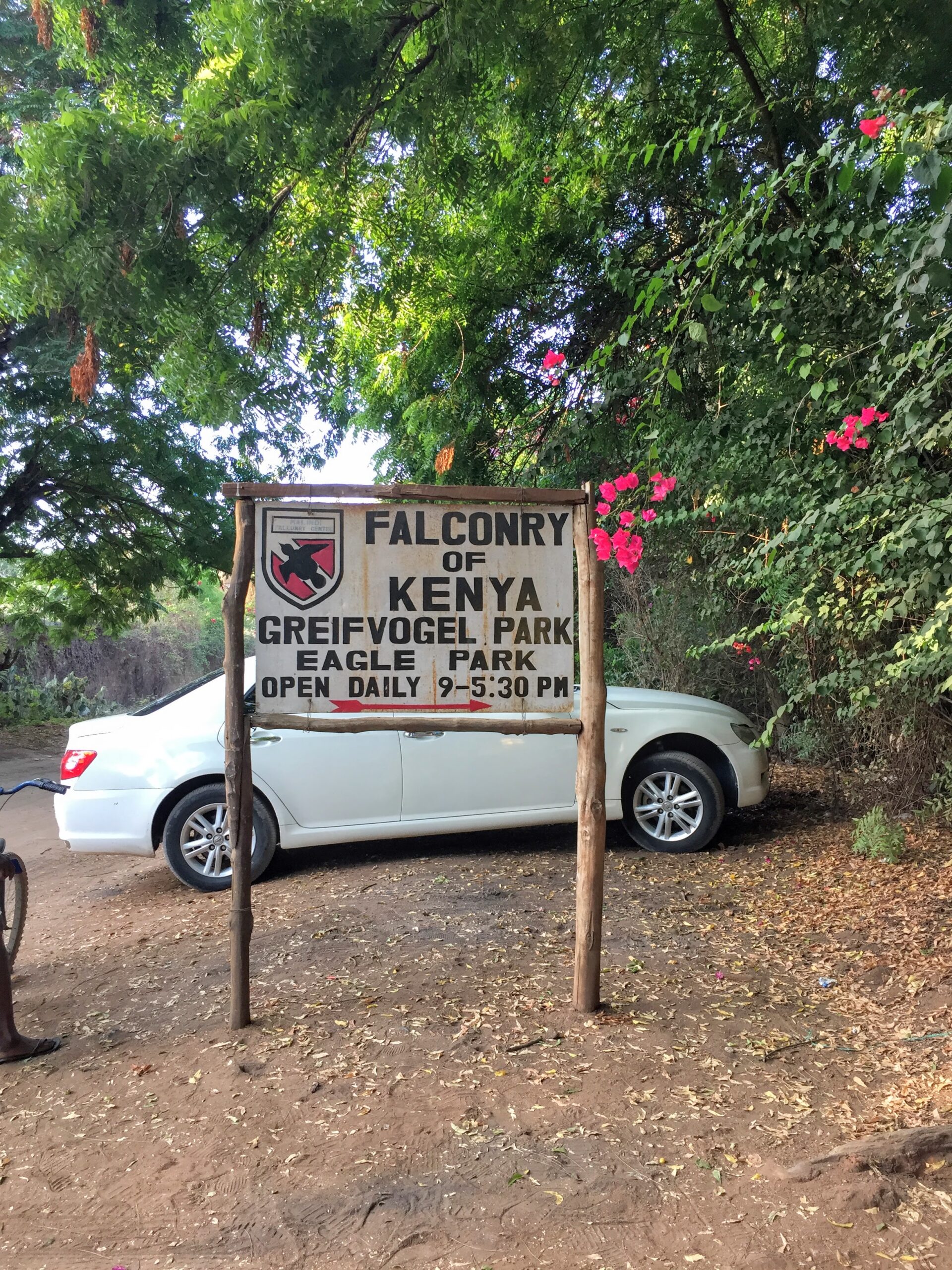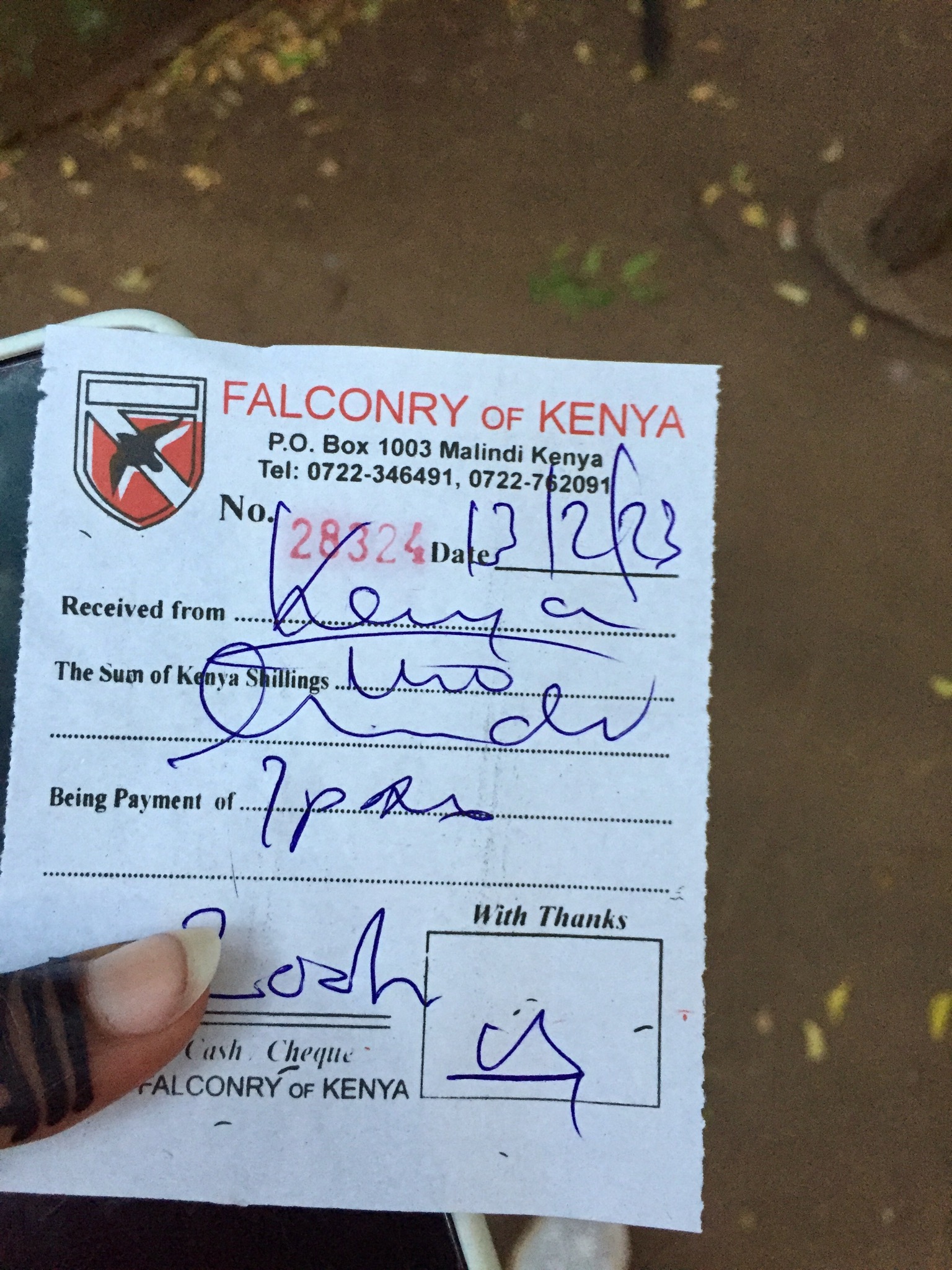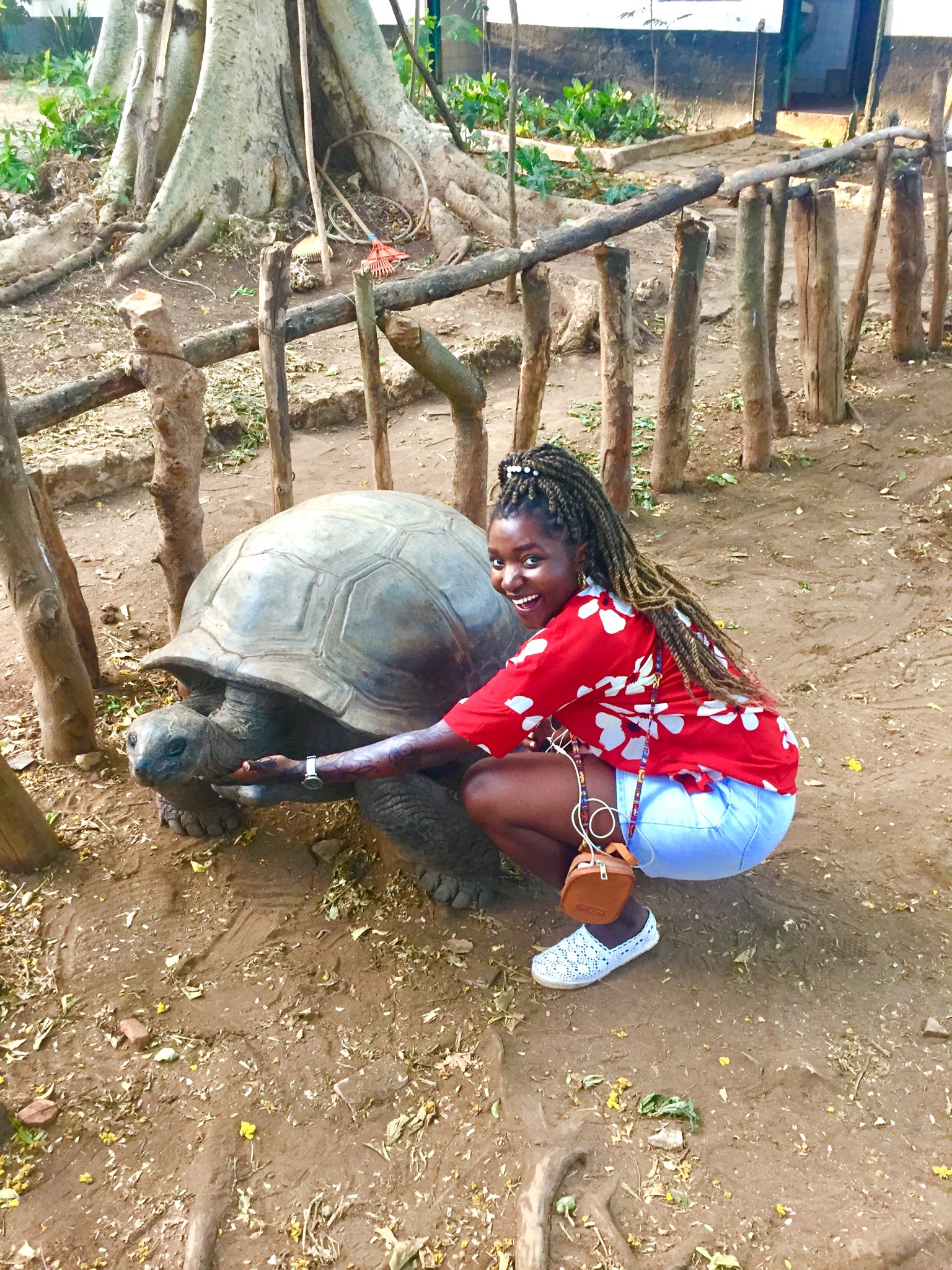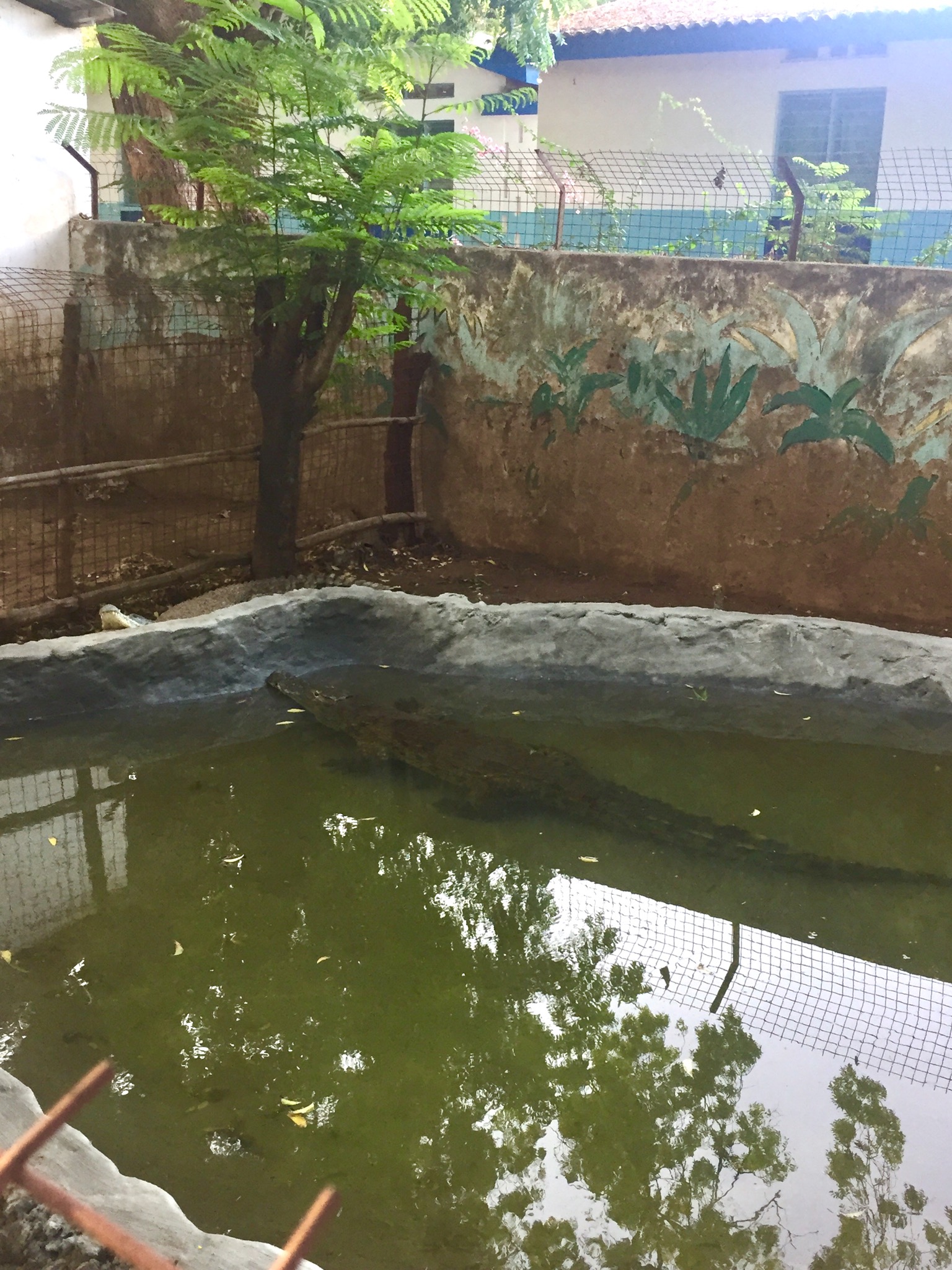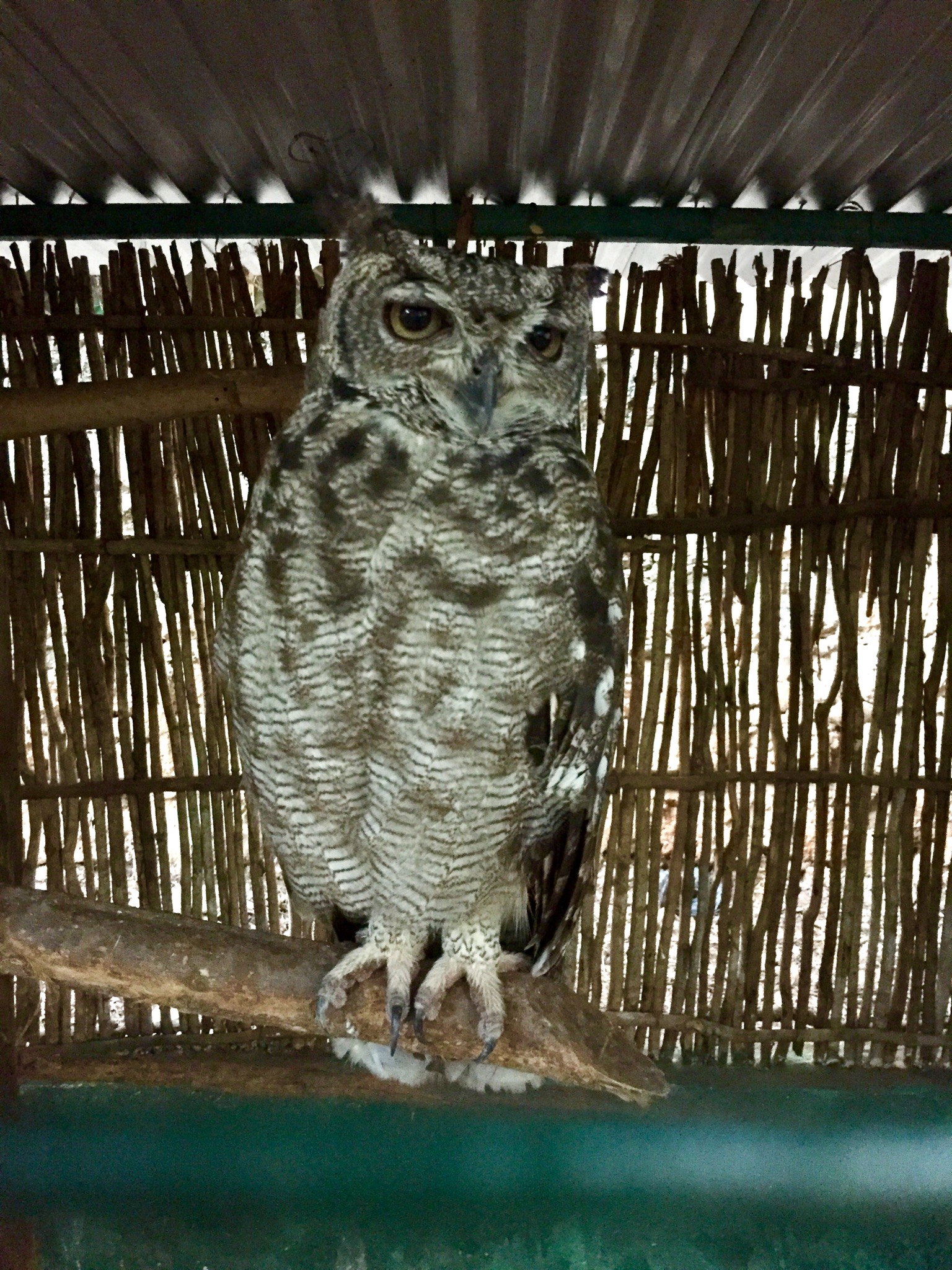 The Falconry is a bird and reptile sanctuary located in Malindi. If you're searching for things to do in Malindi to kill some time on a sunny evening, this is a proper choice. Here you will see various bird species and a few reptiles. Most notable is the 200-year-old tortoise which originates from Madagascar. She loves to be pet. You can choose to feed a hawk and take pictures with an owl. The initiative is great. Please visit the facility and support the welfare of these animals. Entry charges are Ksh.200 no matter your nationality. Tip: Carry sanitizer, you'll be touching lots of animals.
Snorkelling at Malindi Marine Park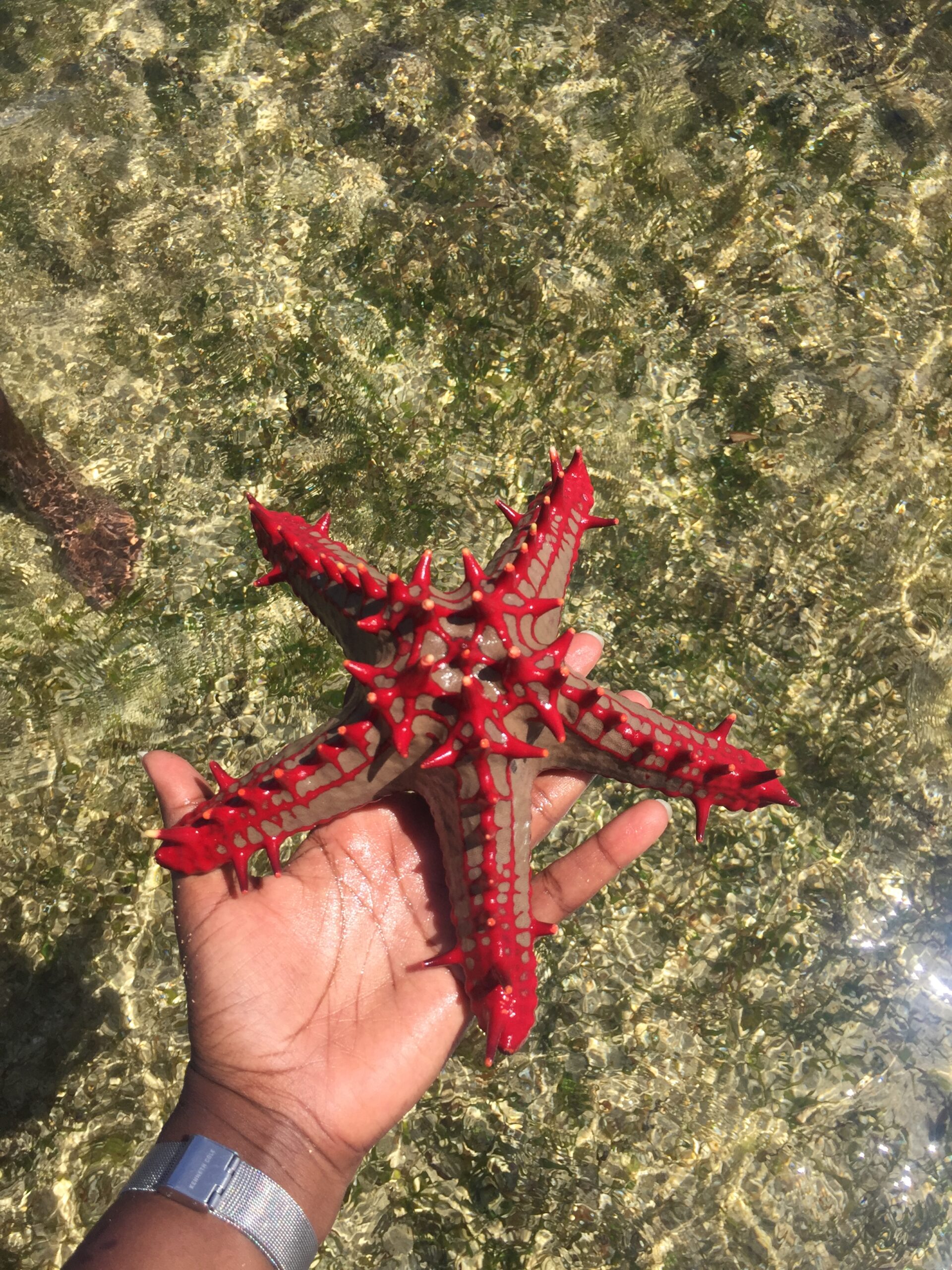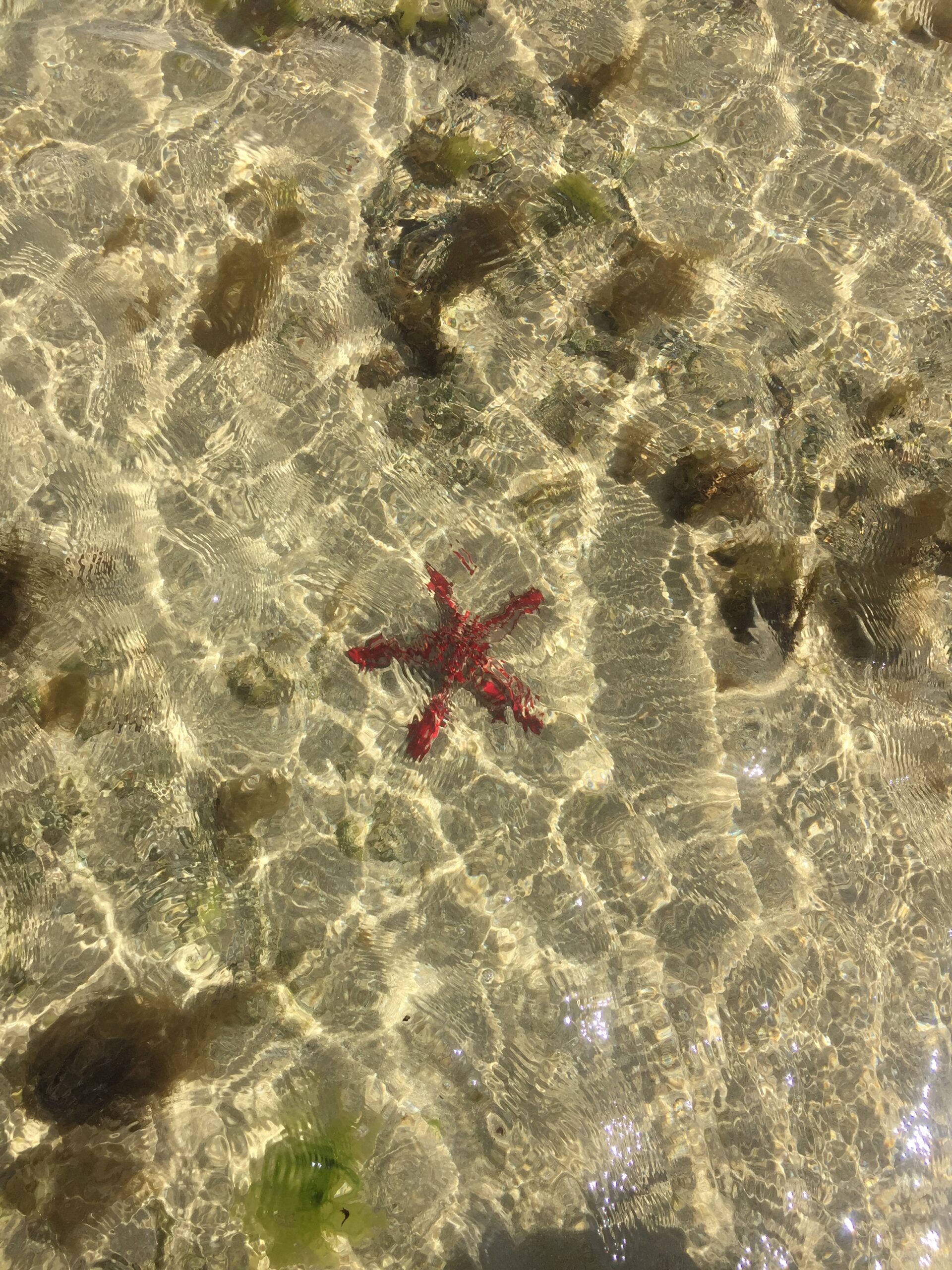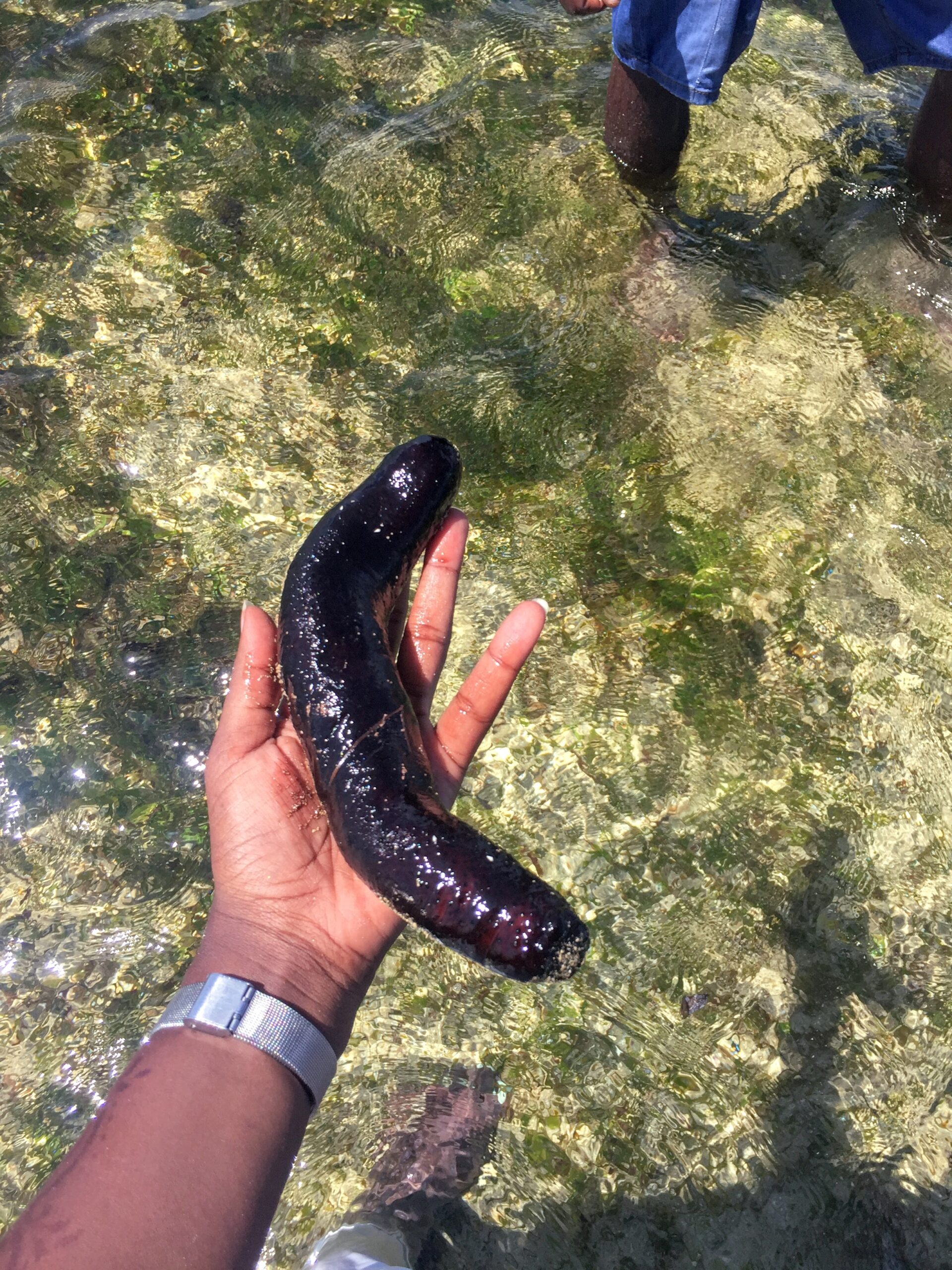 If you enjoy snorkelling then you have to indulge while in Malindi. There is a dedicated Marine Park on Casuarina Road. I did not get the chance to experience it but when the tides were low I walked in the ocean to the coral reef where I saw starfish, sea urchins and sea cucumbers (swipe the picture above to see). You are not allowed to take shells or any animals you see, so I gladly returned the creatures to their habitat. Snorkelling charges depend on your bargaining skills, you only have to pay the marine park fee. Visit here for charges.
Mambrui Sand Dunes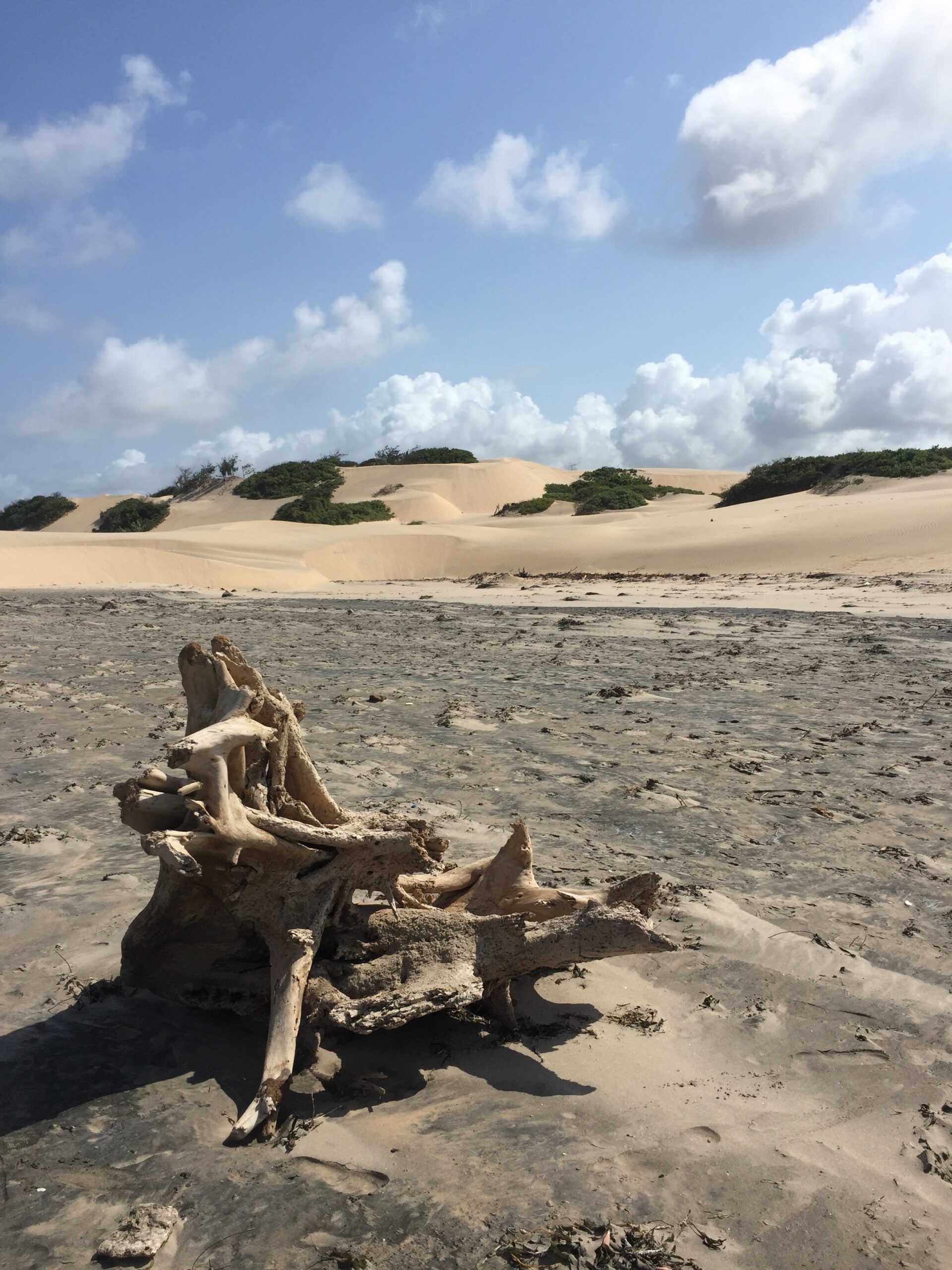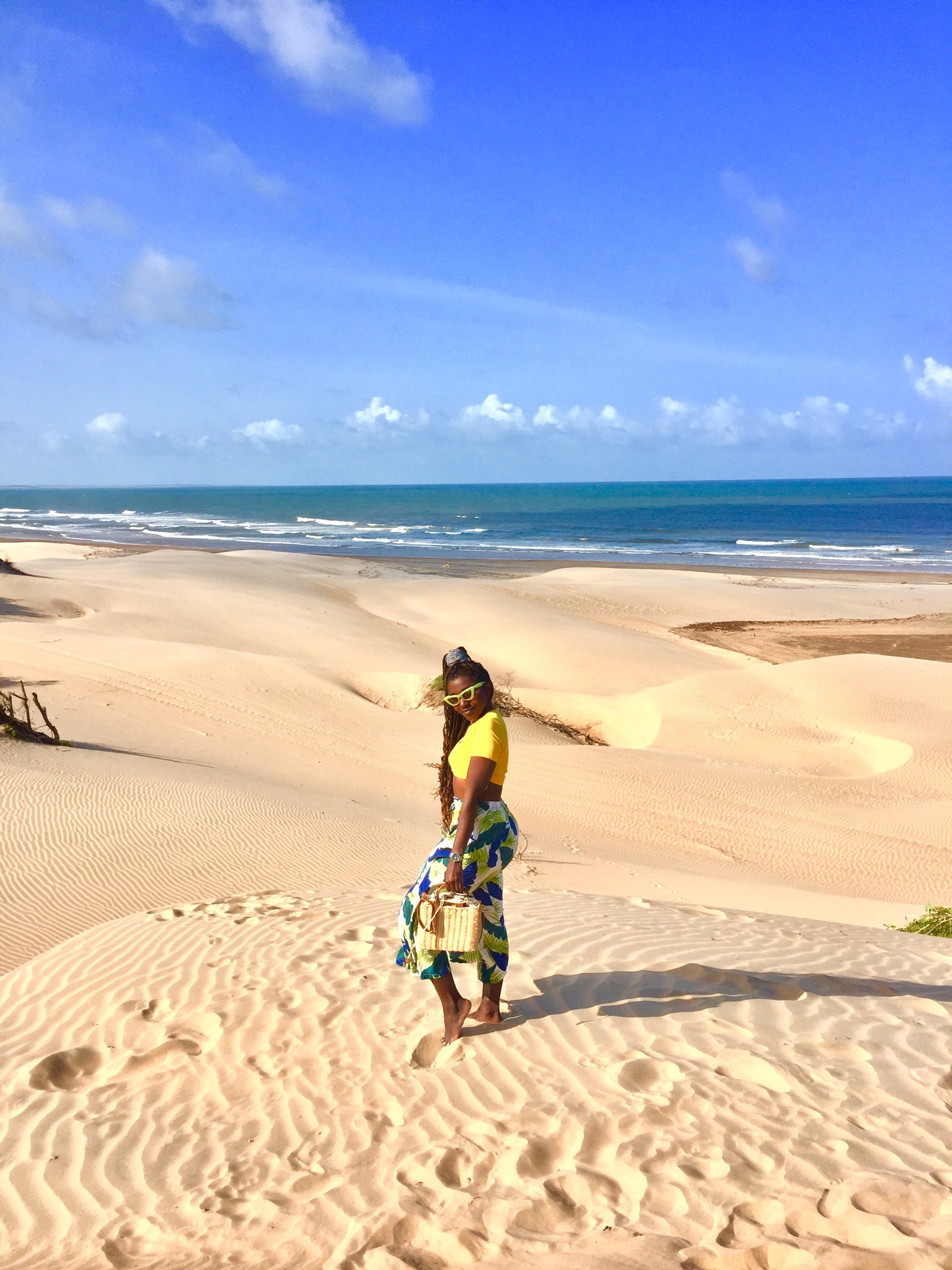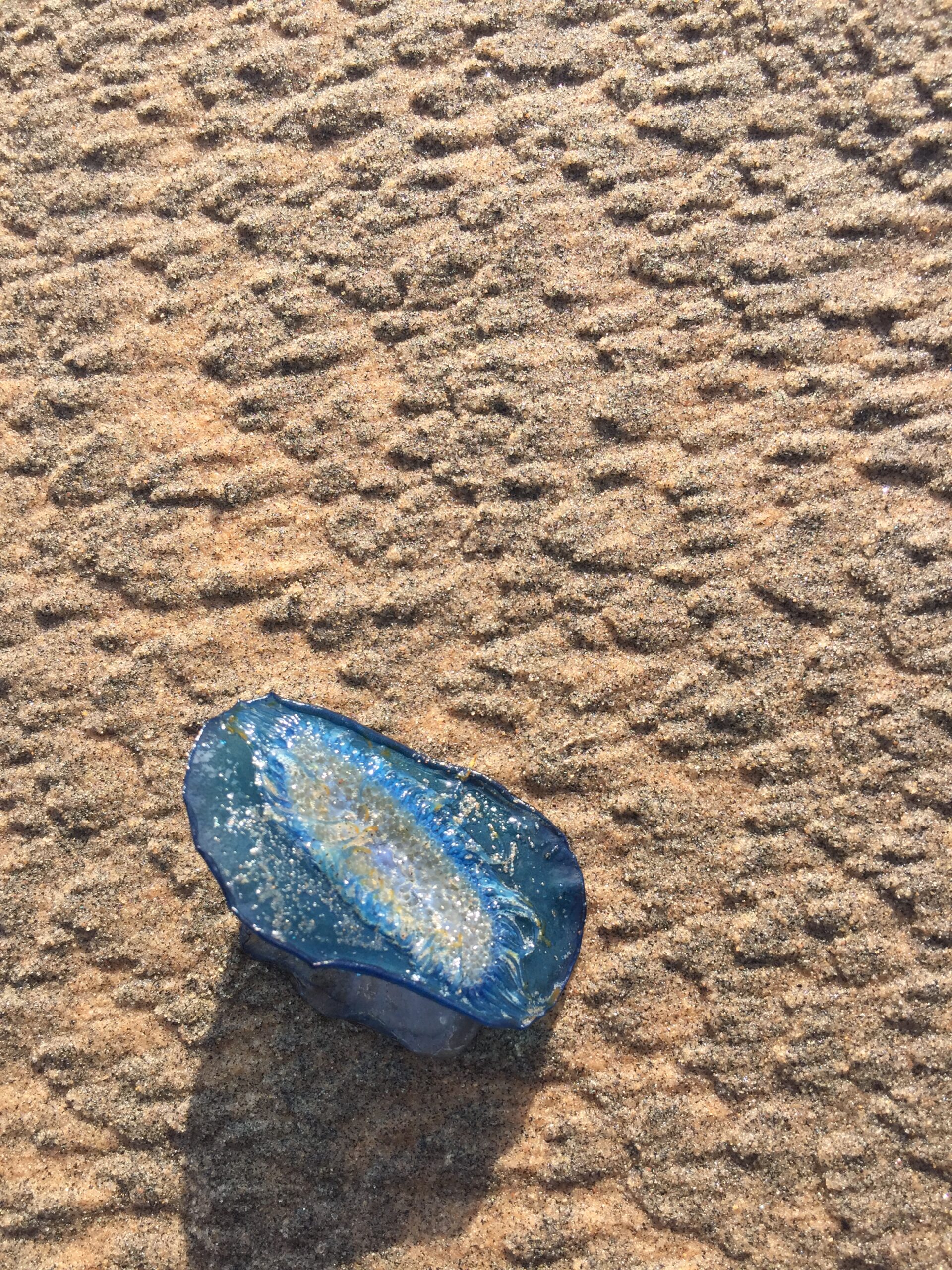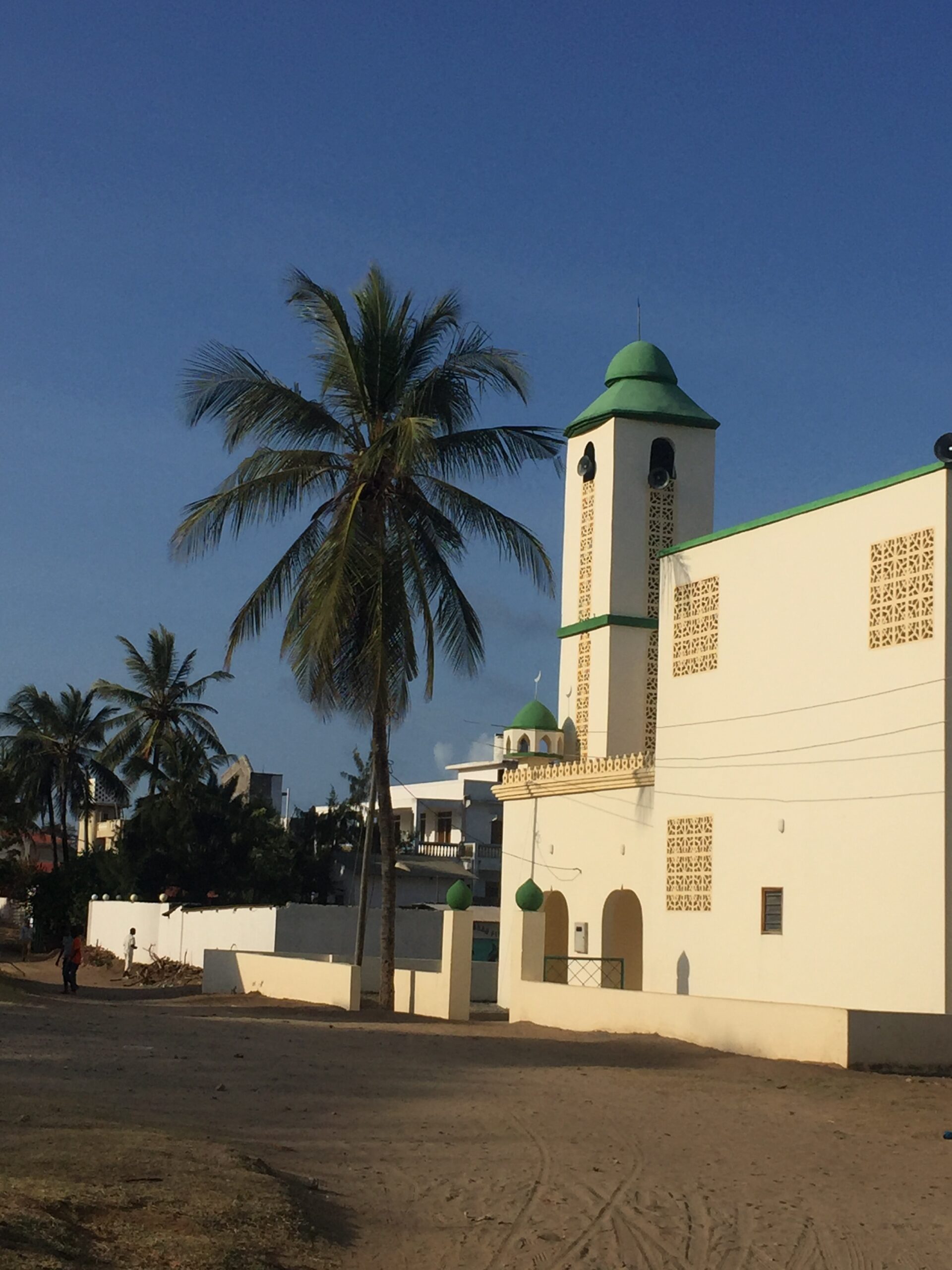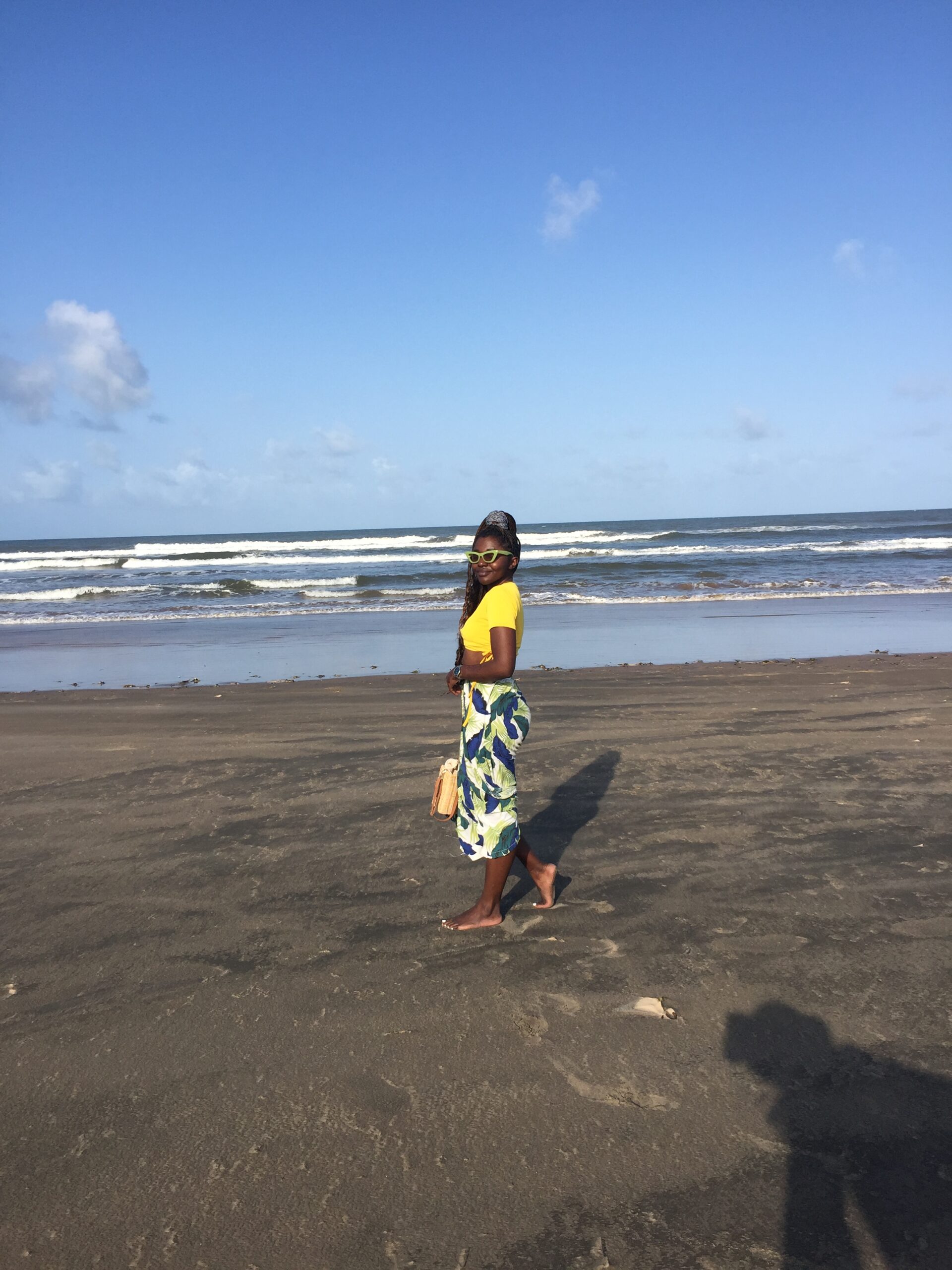 Mambrui is located 20km from Malindi Town. The area is very windy and thus the sand at the beach forms these amazing sand dunes that look absolutely breathtaking next to the beach. There's no formal entry to access the dunes so make sure to get a guide. Your best bet is getting a Tuktuk from Malindi Town. The driver can help you get a local guide. Slather a good layer of sunscreen and wear open shoes.
Portuguese Chapel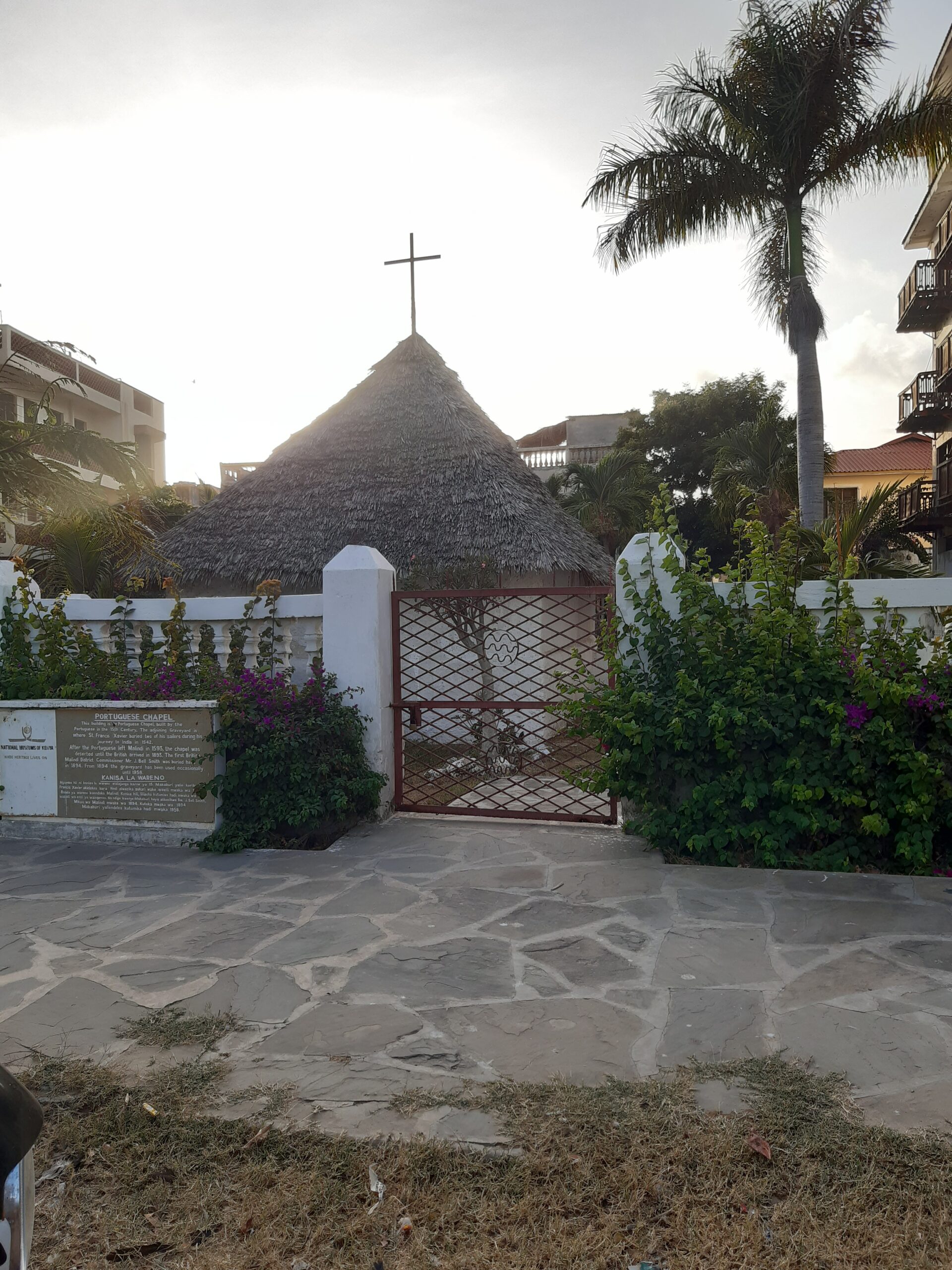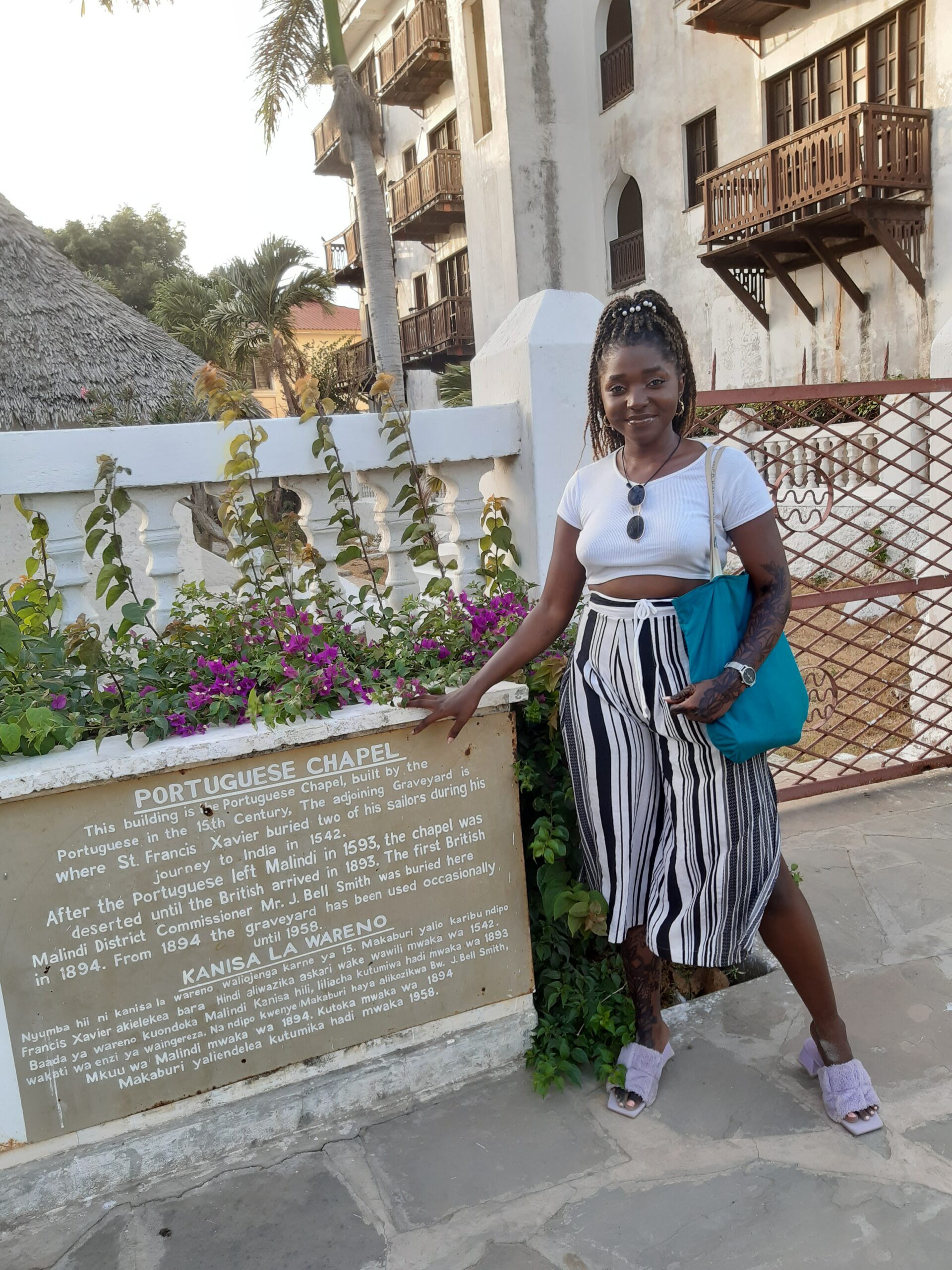 The Portuguese Chapel is located 100 metres from the sea on Mama Ngina Street, old town Malindi. It is the oldest Portuguese Chapel in the country. I visited when it was closed but entry charges are Ksh. 100 for adult residents, Ksh. 50 for residents, Ksh. 500 for adult non-residents and Ksh. 250 for non-resident children.
Conclusion
The people in Malindi are very friendly and always willing to help. Take a breather away from the bustling city and experience this beautiful coastal town while supporting the locals. Don't forget to buy deras and local snacks such as achari and mabuyu. Read 10 wanderlust travel destinations in Kenya.