Masai Mara National Reserve is in Narok county. You have to visit this place at least once in your lifetime. I had visited the park before, but when I was in my teens. So when I heard my friends were planning a trip, I had to join them. Best decision ever because that was one amazing trip.
Leaving Nairobi
We met up at Kencom at around 9:00 am on Saturday to board the booked van to Masai Mara. On the trip, we were 9 ladies and 4 guys. But that's to be expected. Ladies are most likely to show up for a trip than guys. We picked others on the way to Narok. We made our first stop at Mahi Mahiu Viewpoint, one of my favourite spots in Kenya. The views take away my breath every single time. We live in a very beautiful country.
After the short stop at Mahi Mahiu, we proceeded to Narok town, where we stopped for lunch and a loo break. For once, I ate cooked food, and the next day, I had a running stomach, which forced me to relieve myself in the wild. I do not recommend it; I should have just eaten fries.
Day 1
We arrived at the Masai Mara Sekenani gate entrance at around 3 pm. The land cruisers our amazing organizer had organized were waiting for us, and we immediately switched from the van into them. Since we were 13, one cruiser carried 7 people while the other, which I was in, carried 6 of us. At the gate, there are many Masai women selling jewellery and they can be quite persistent. I bought an anklet and a keychain and took some pictures at the gate before we paid and headed inside.
We didn't have to go far before seeing giraffes. However, we didn't waste time on them since we have seen them in Nairobi many times. We went off-road in search of lions deep in the wild and sure enough, we saw lions that same evening. The first were two lionesses and two cubs enjoying an evening siesta. When they saw us, they walked deep in the wild, but we could still see them. Since we were off-road, we couldn't stay for long because it technically was not allowed. However, we saw another lion and lioness on the way to our camp.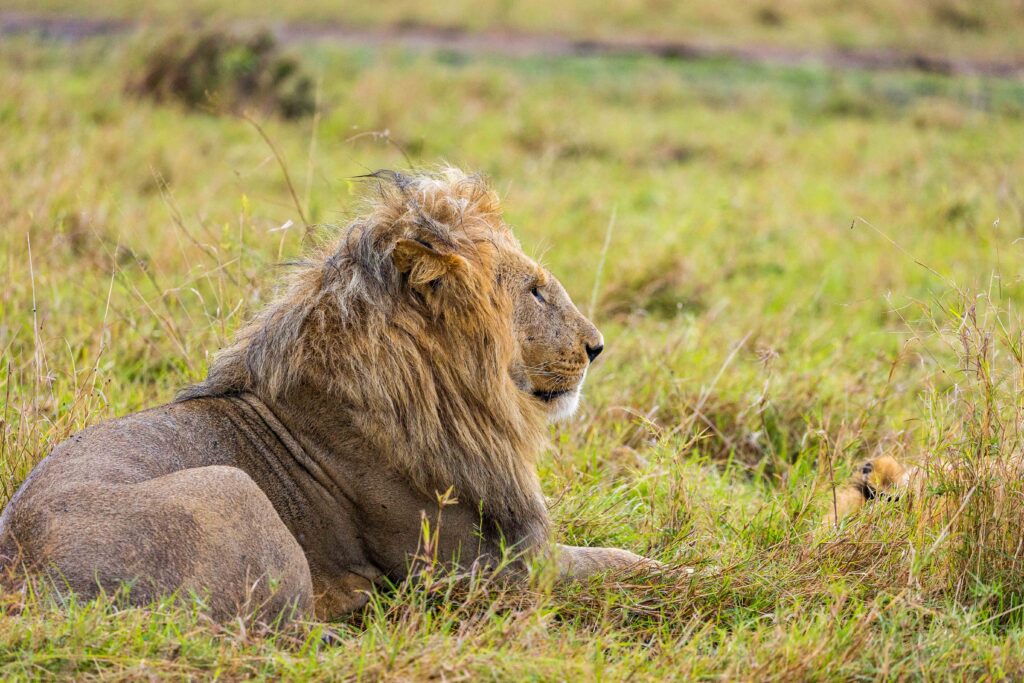 We stayed at tented camps which provided boarding and all meals at a very affordable price. On the second day, we went to the Masai village in the vicinity. One of the sons of the homestead welcomed us and we paid Ksh. 500 per person to visit their premises. The men performed a song and some chants then took part in a jumping competition. After which, we witnessed how the Masai people start a fire with two pieces of wood and lighting material. Afterwards, the Masai men showed us around various manyattas in the homesteads in pairs. We got to see artefacts, ornaments, jewellery and the Masai shukas they were selling. I got myself a colourful Masai shuka.
Day 2
On day 2, we went around the park and saw the rest of the big 5 except the rhino. It was a very eventful day, the other land cruiser broke down at the airstrip and our drivers had to source another cruiser. We took that time to take some pictures and enjoy views from the airstrip.
On our way to the Mara River, we saw a leopard with a dead carcass up a tree. What a sight! We also passed by the landmark marking the Kenyan-Tanzanian border at the park. We then headed to the Mara river, where the wildebeests cross to and from the Serengeti in Tanzania. The river was full of wildebeest carcasses but some hippos were lazying around in the sun while others were in the river. After a short tour of the river by the guards on-site, we found a picnic spot for lunch. I used this time to relieve myself. It was so scary being pants down in the wild and all. Haha. I do not recommend it.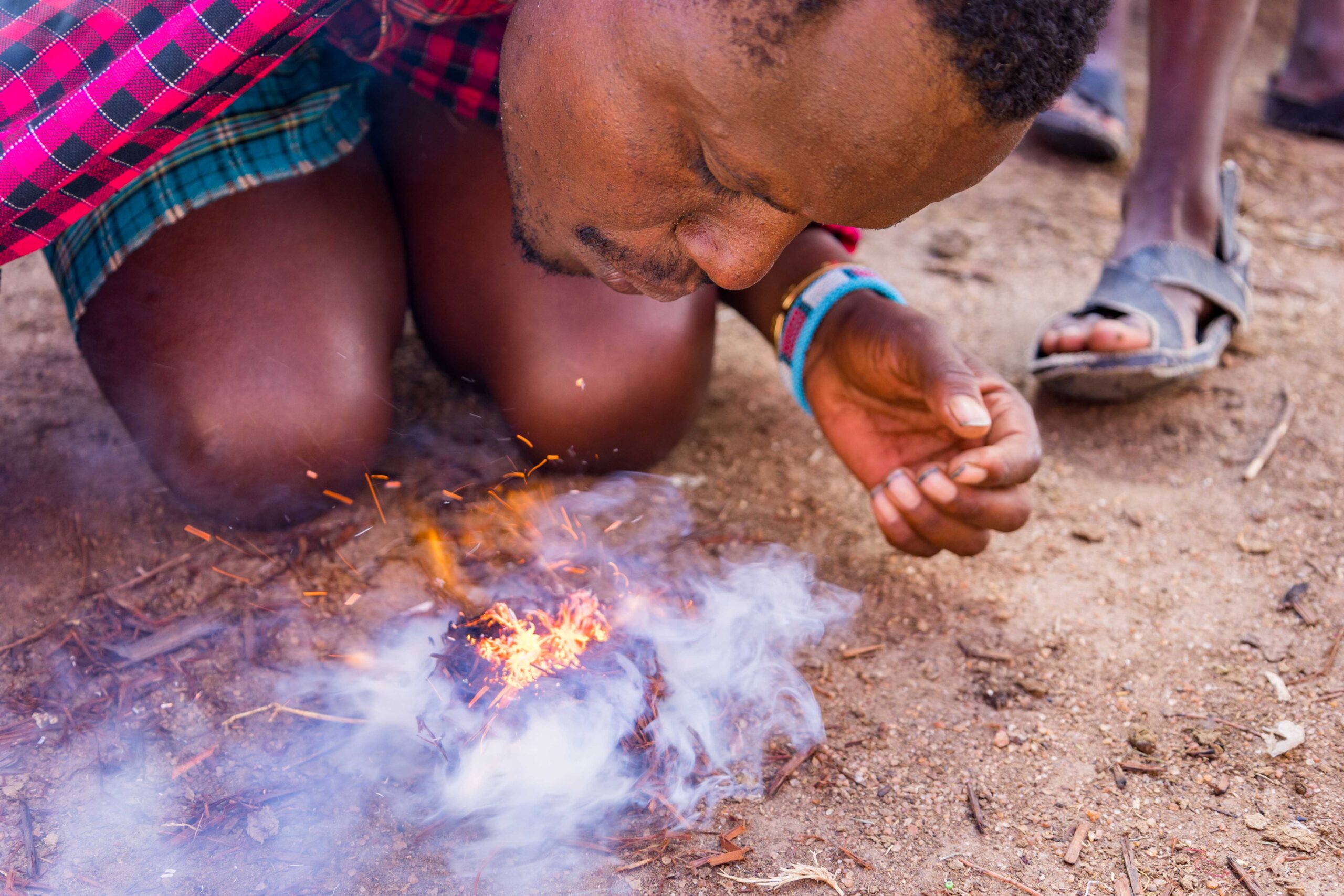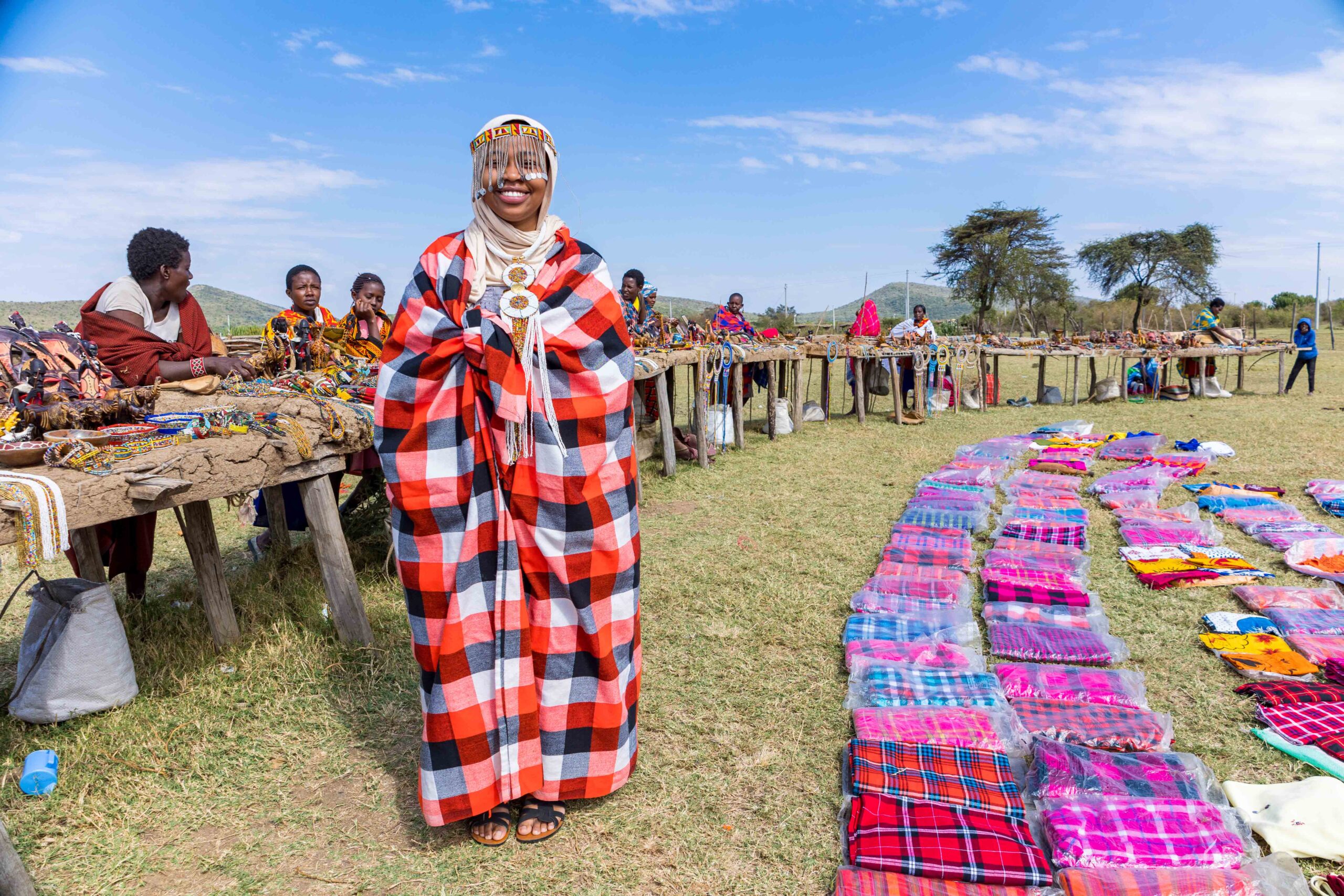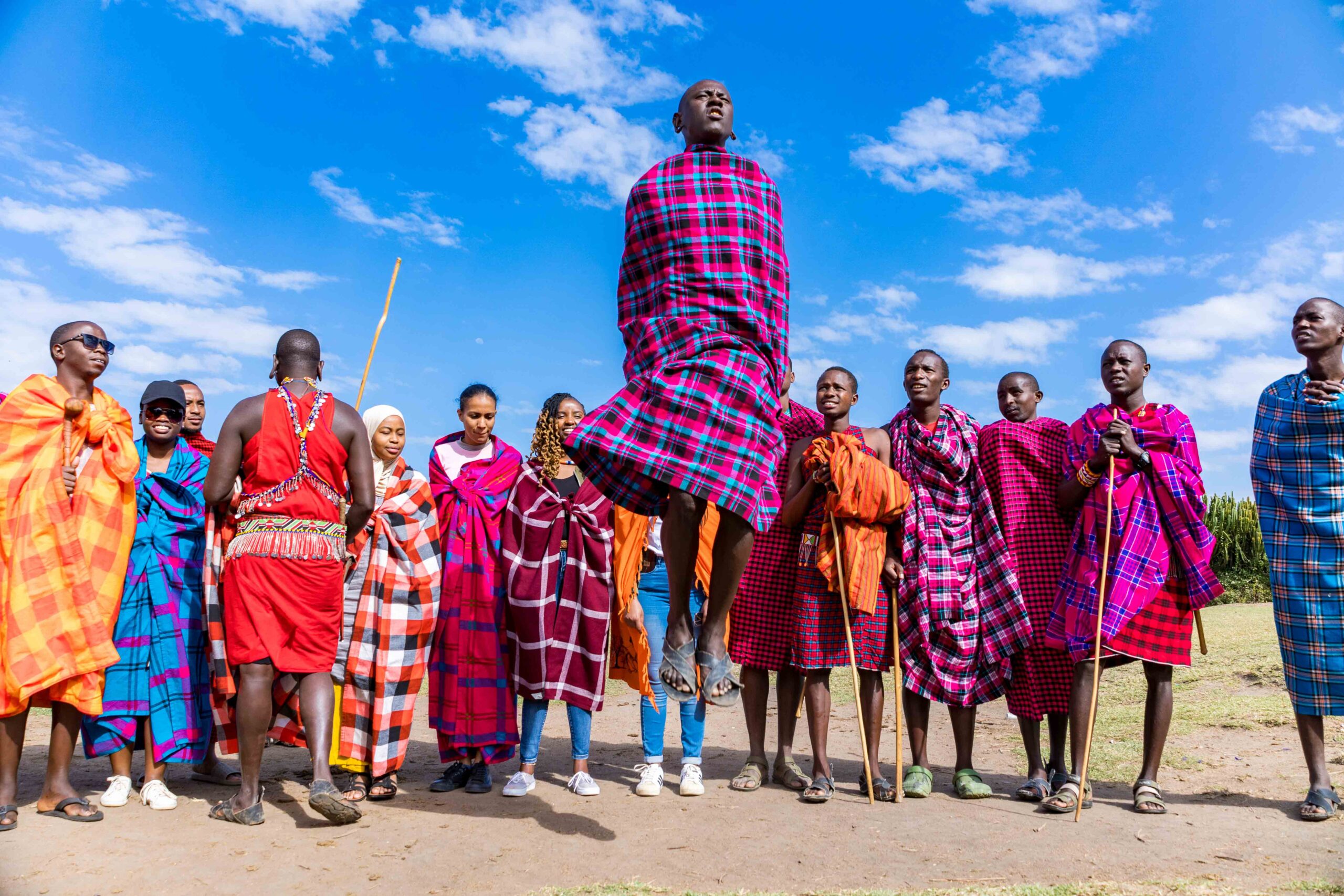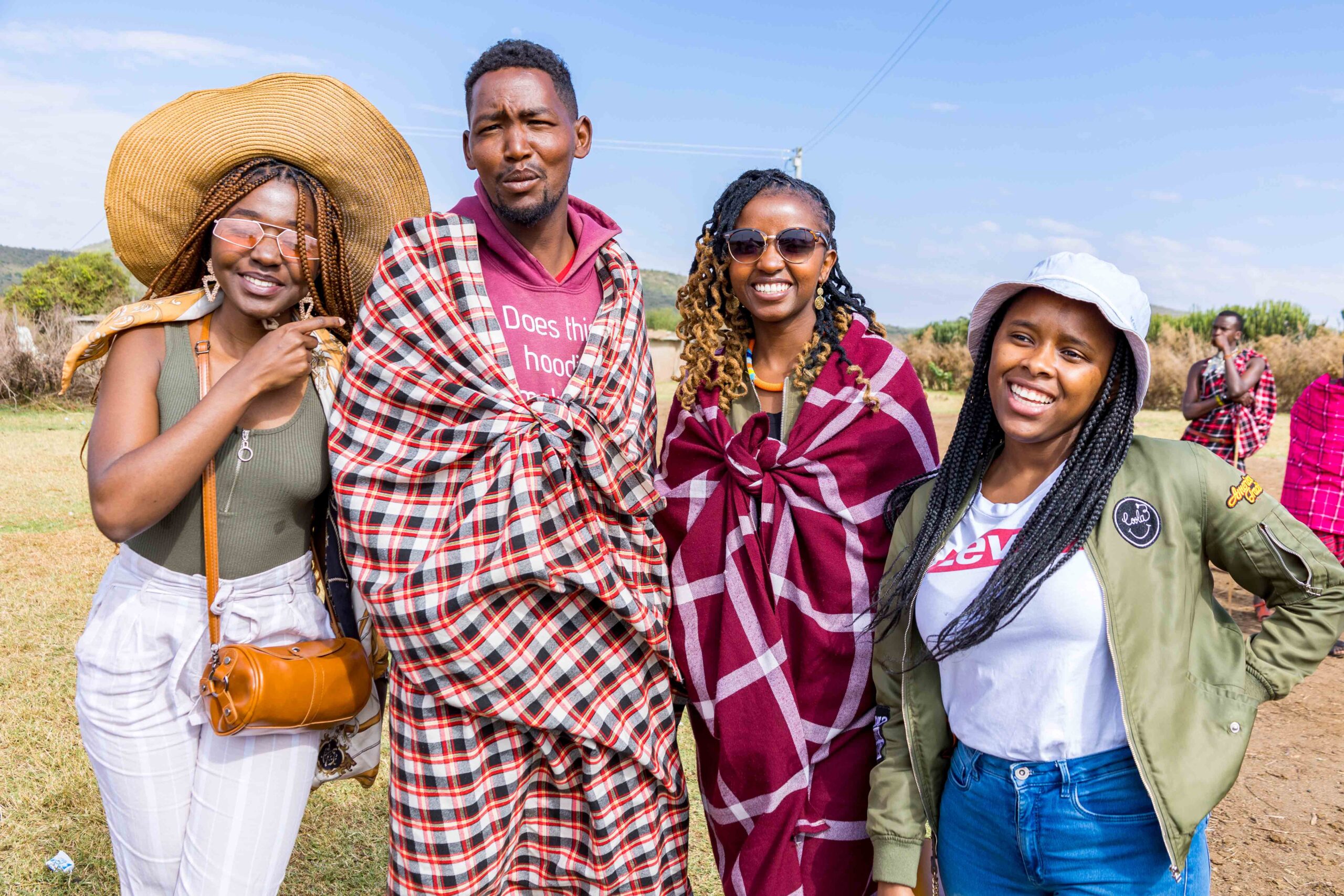 After lunch, we drove around the park in search of Cheetahs. It was quite a long but scenic drive and eventually, we found them. See the wonderful shots below.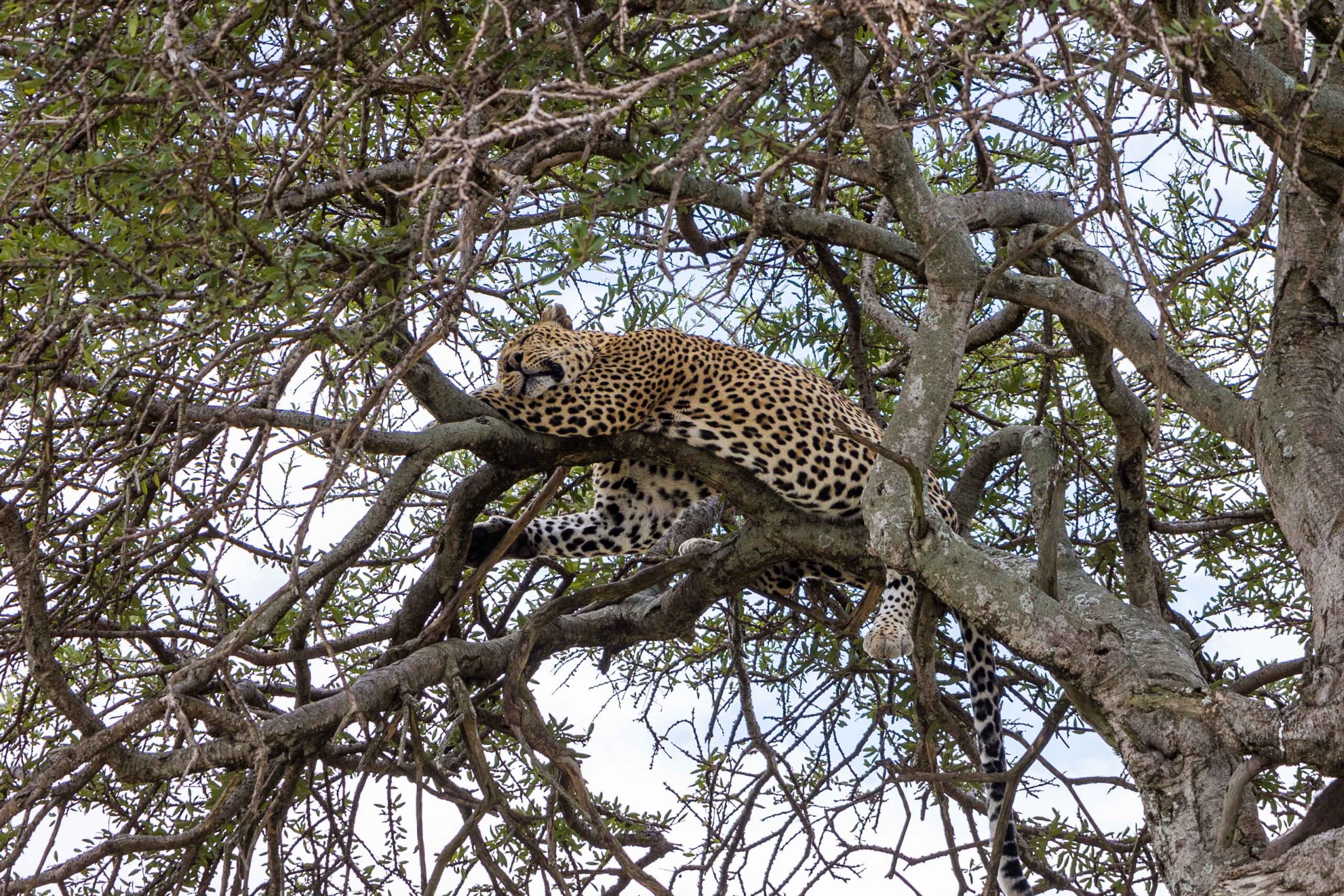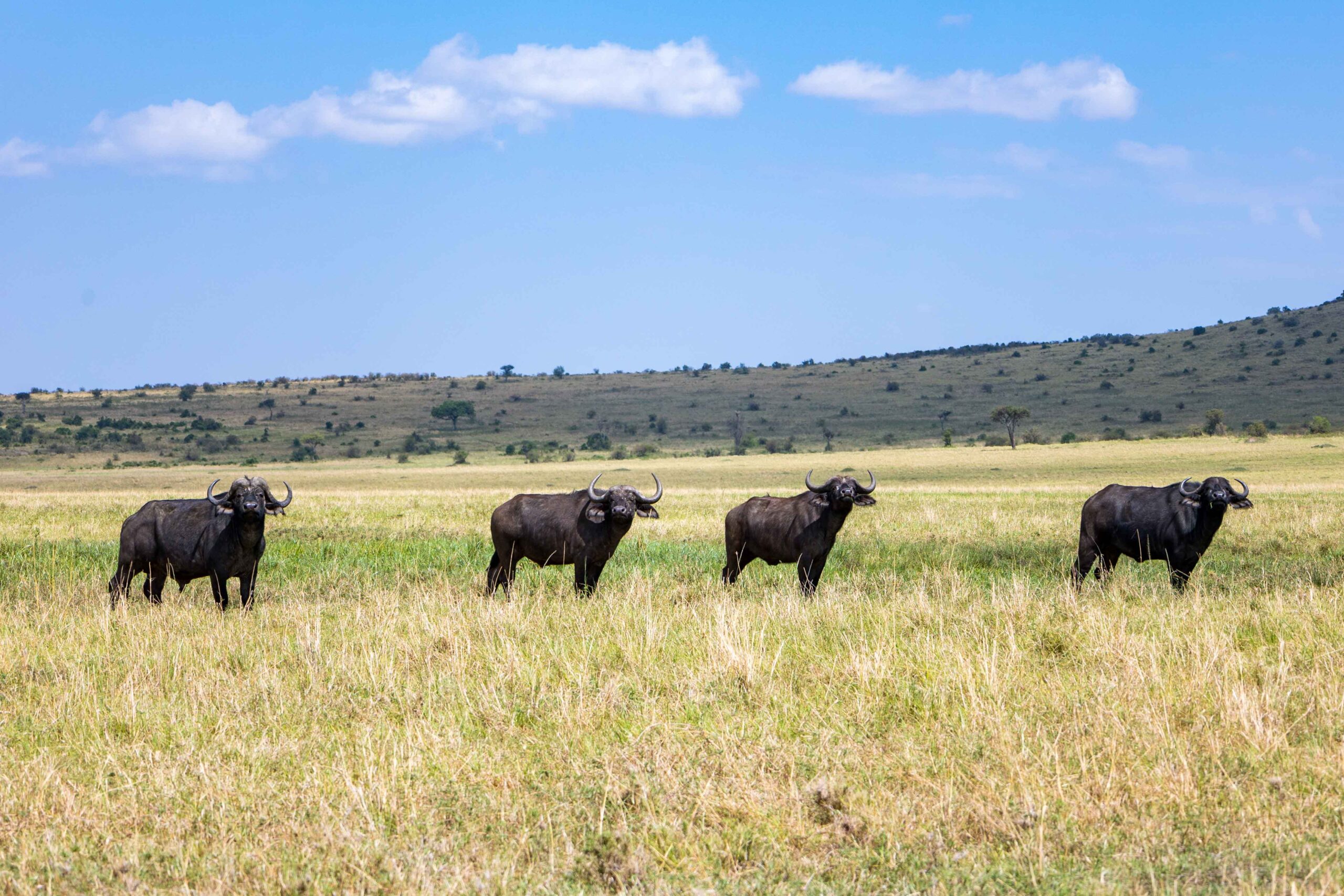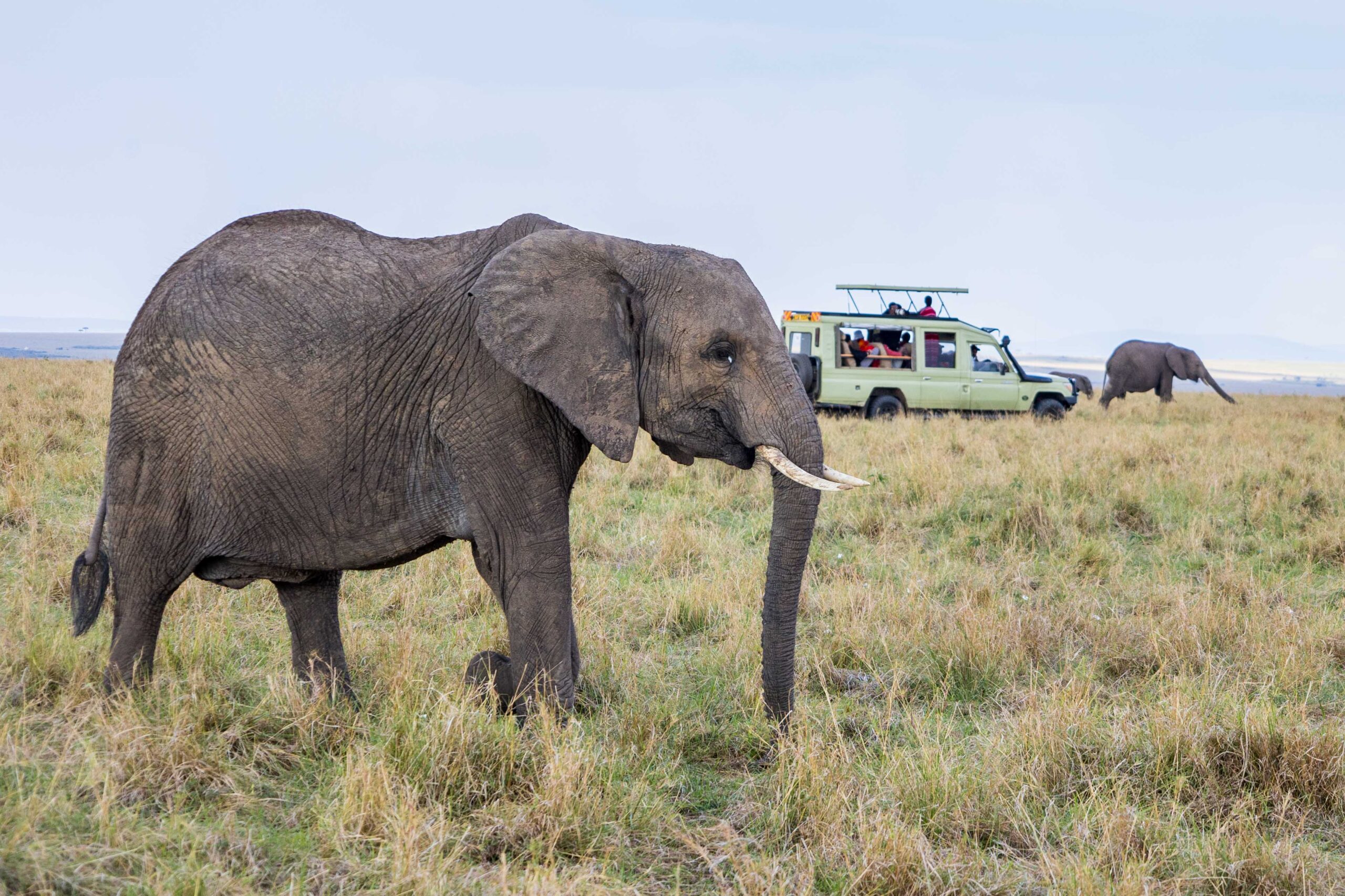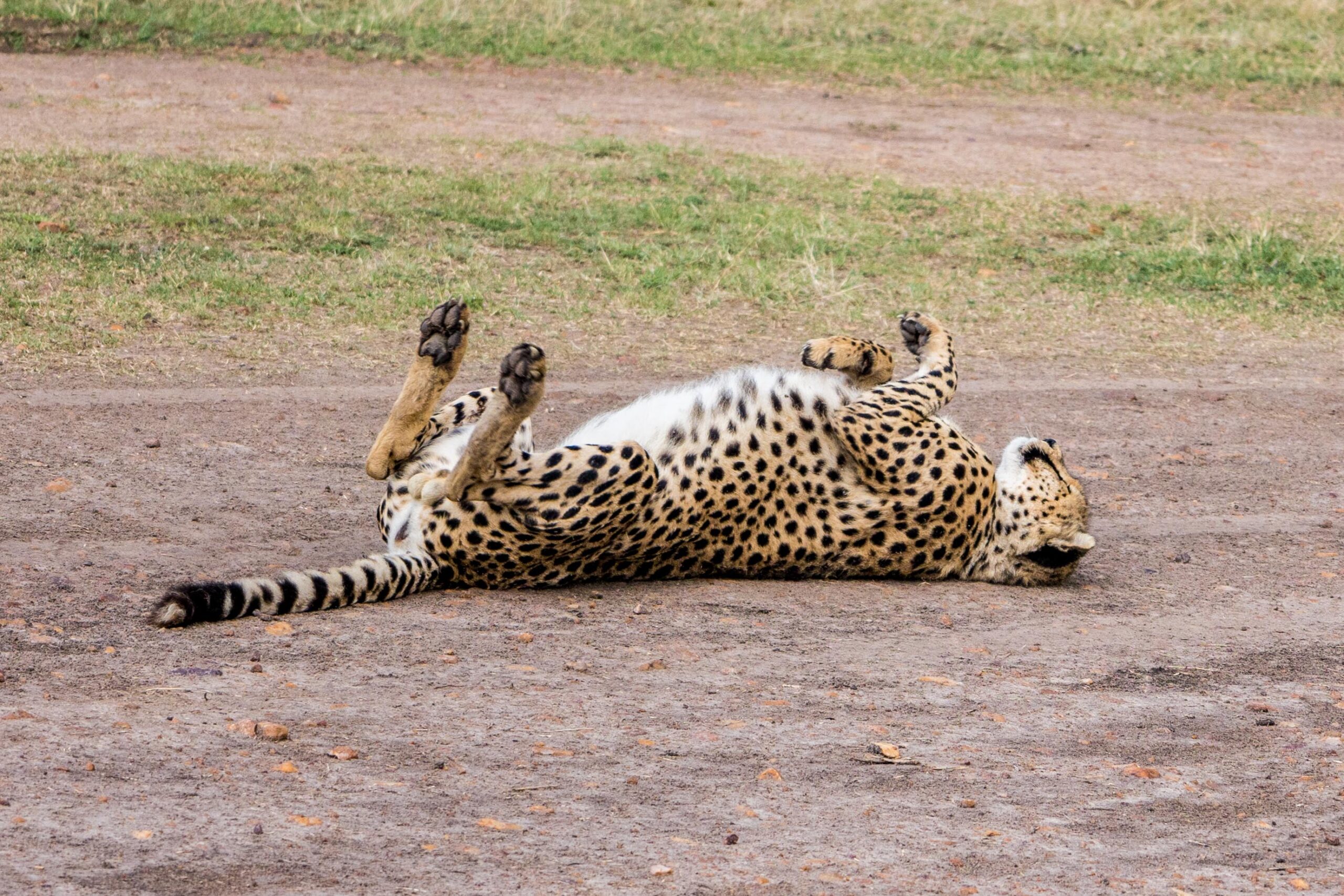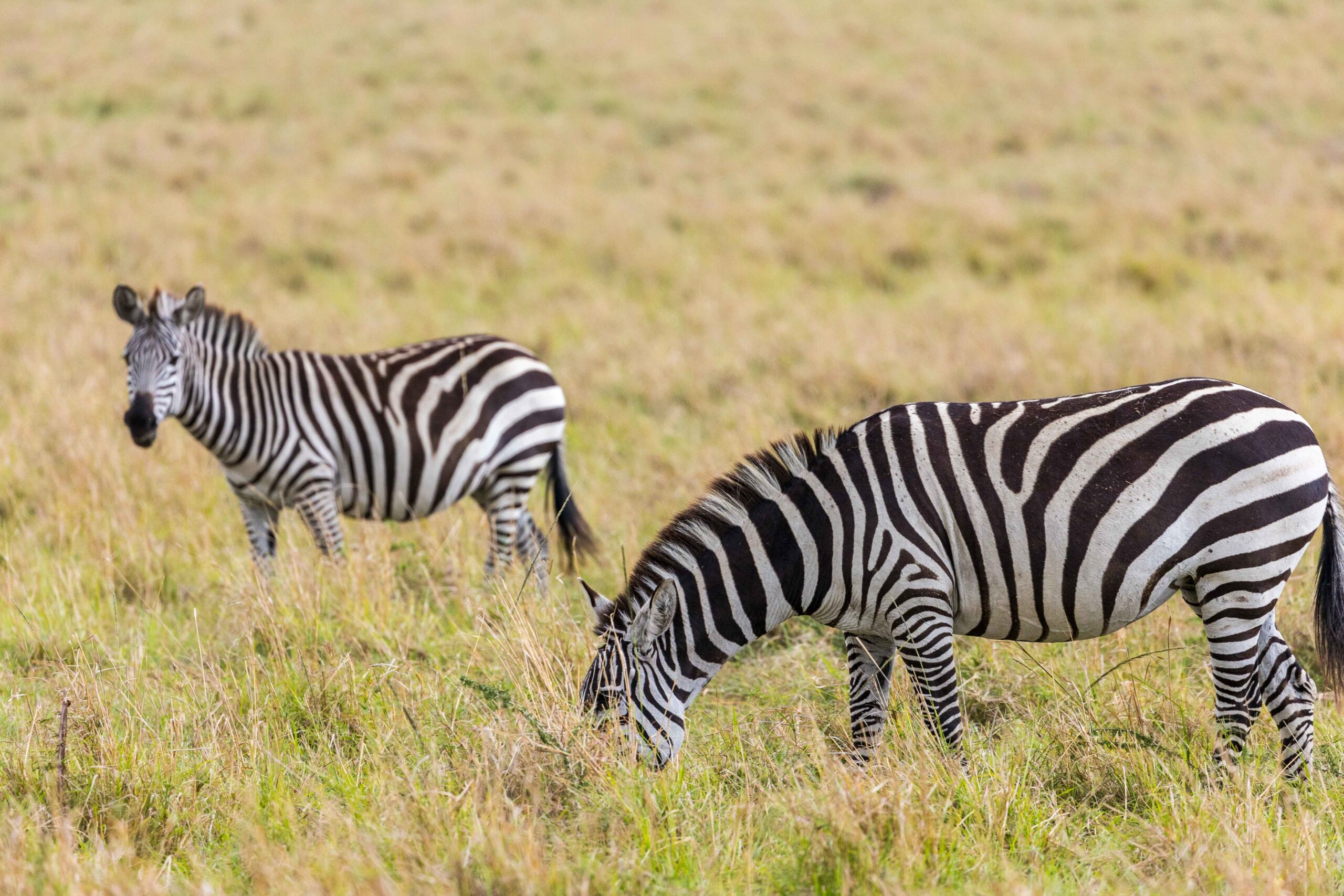 Day 3
On day 3, we ought to have left the premises at around 6, but it wasn't possible due to the camp logistics, we searched for buffalos, but we didn't find them. Instead, we found a very picturesque place where we chilled and took pictures before checking out of the park.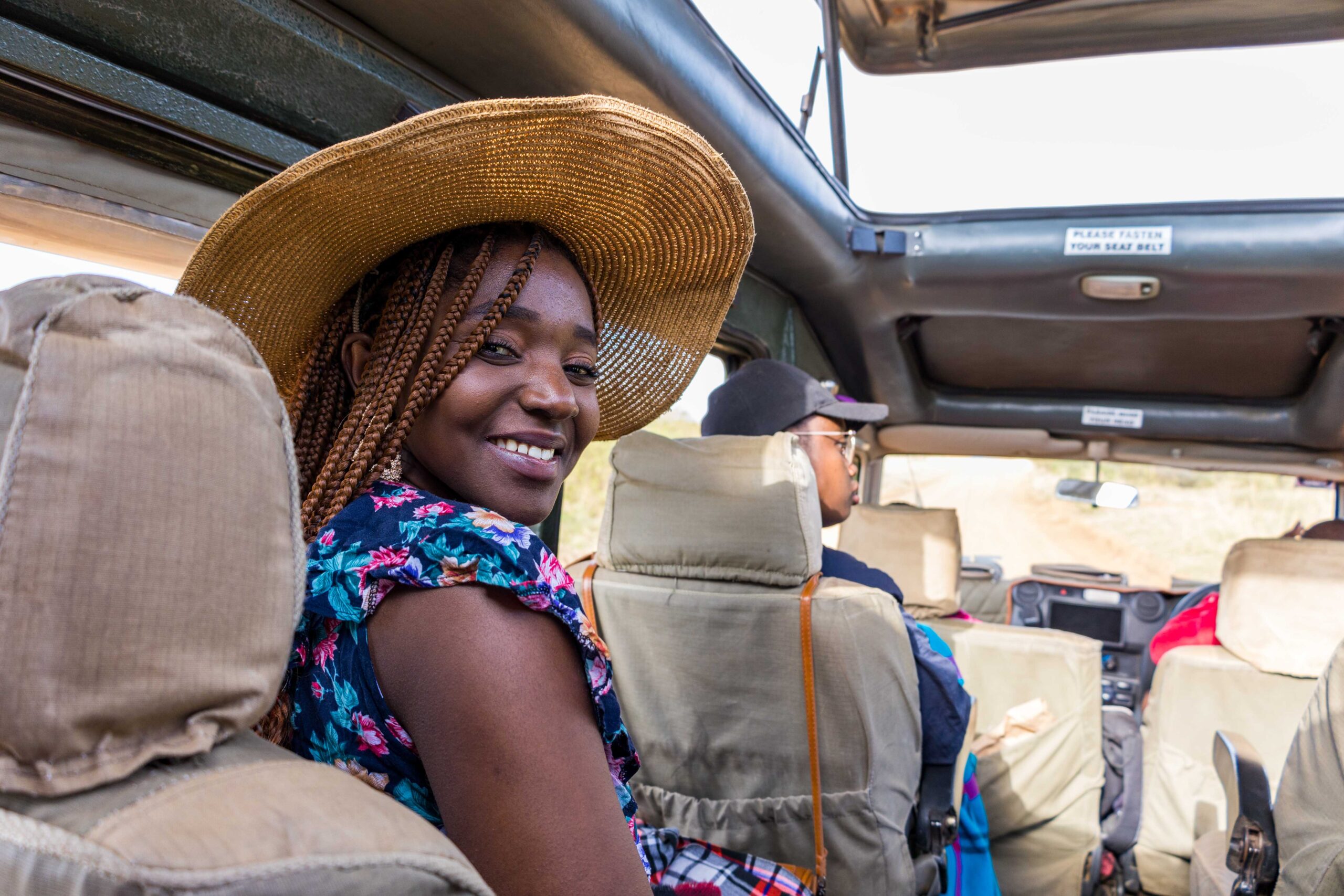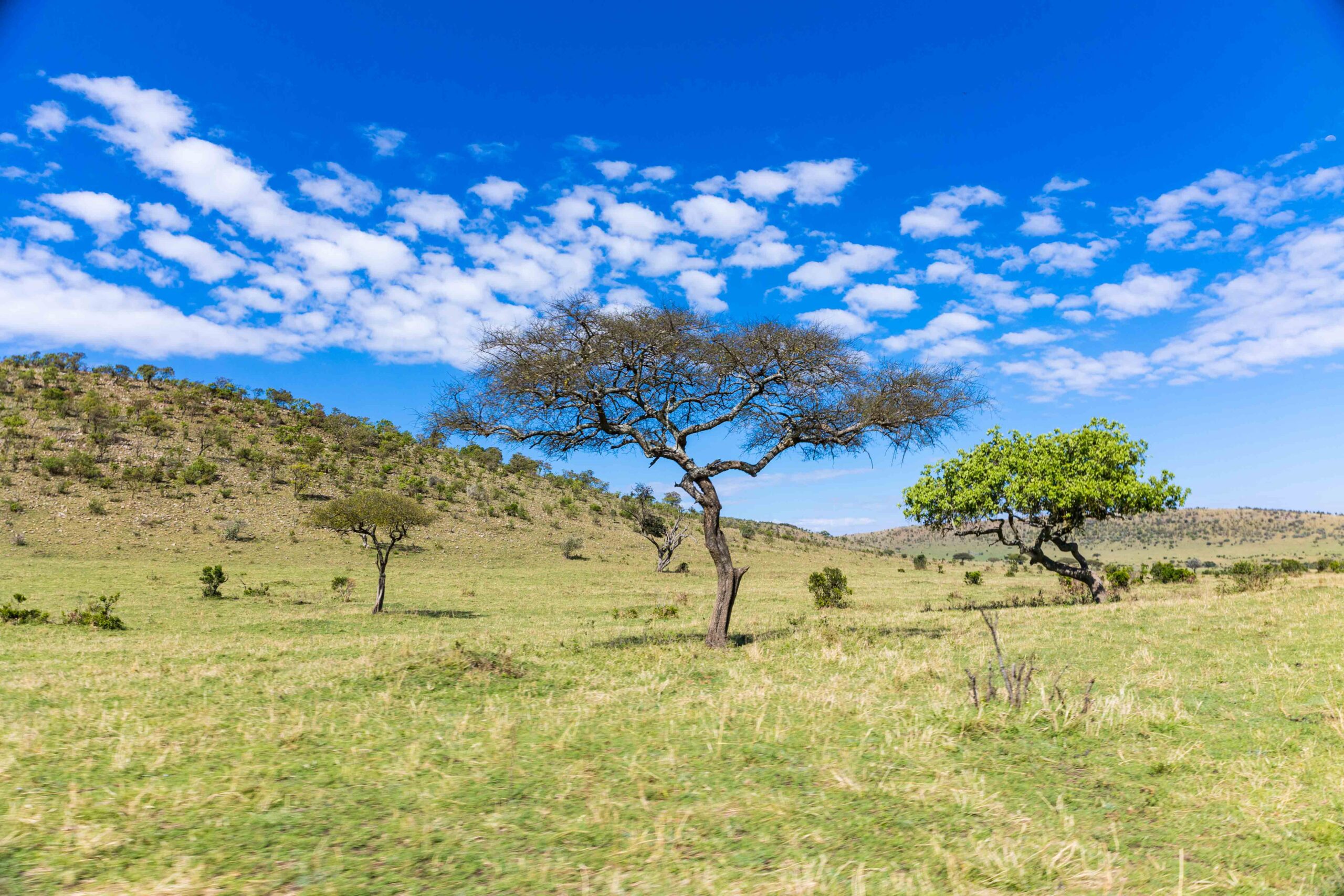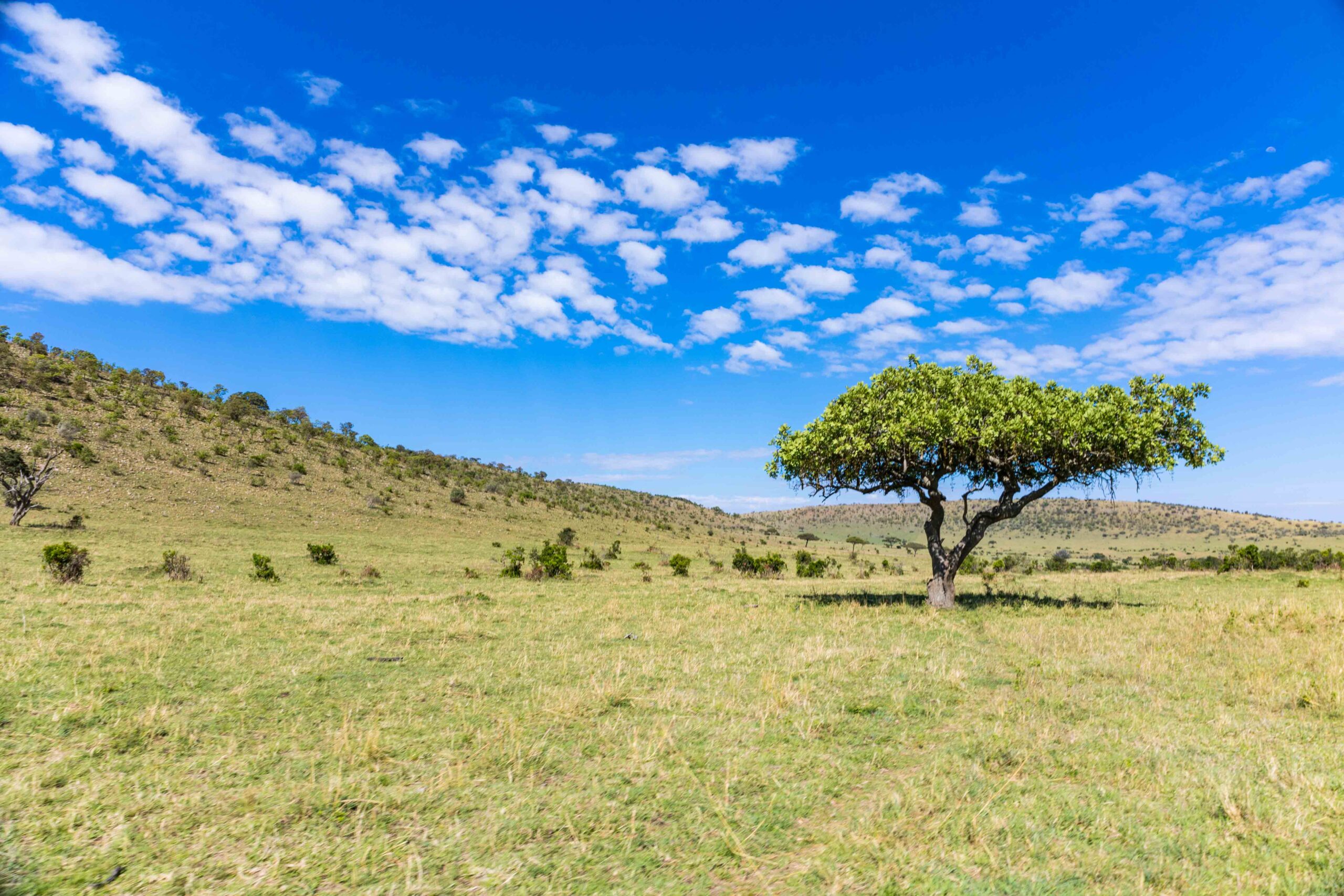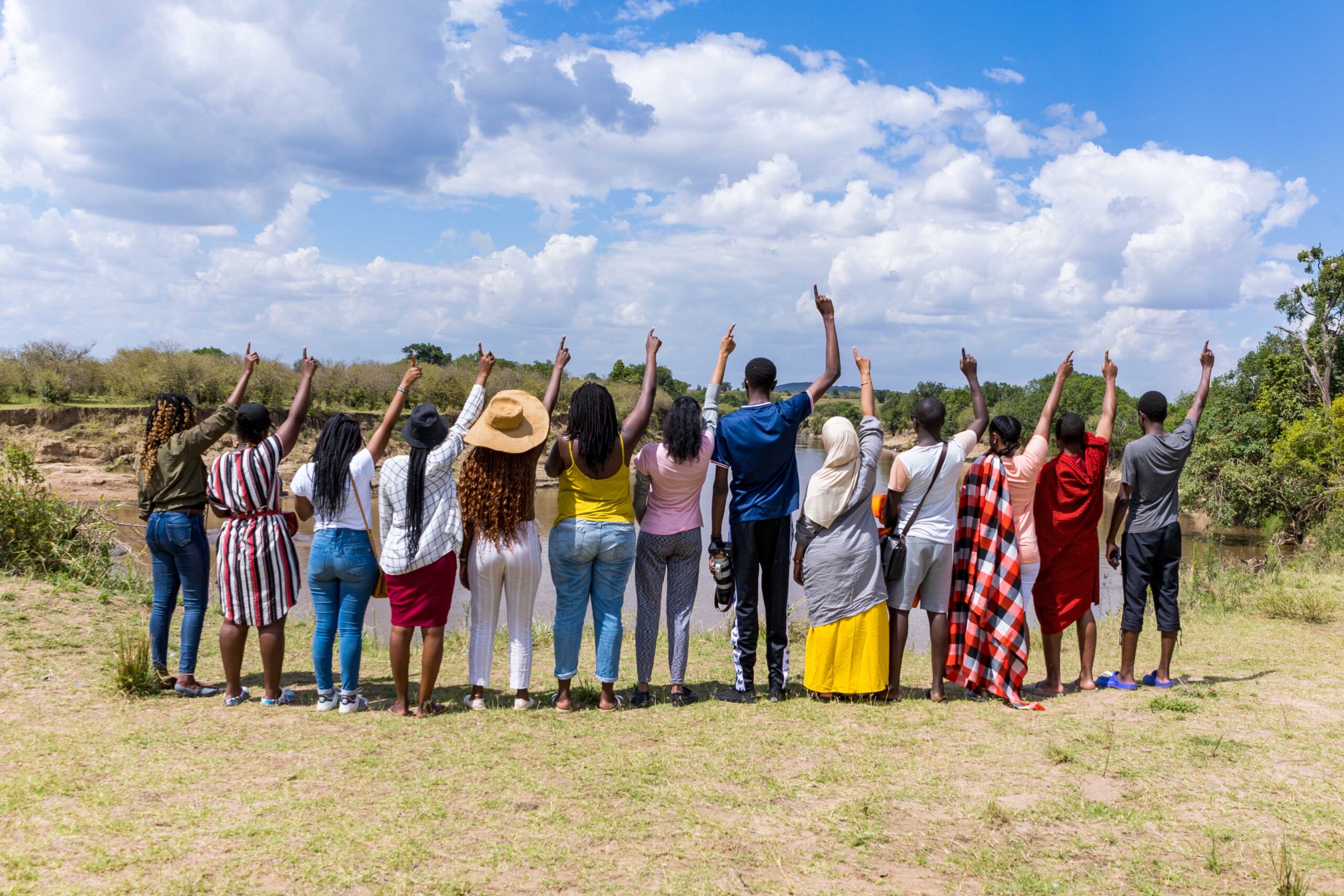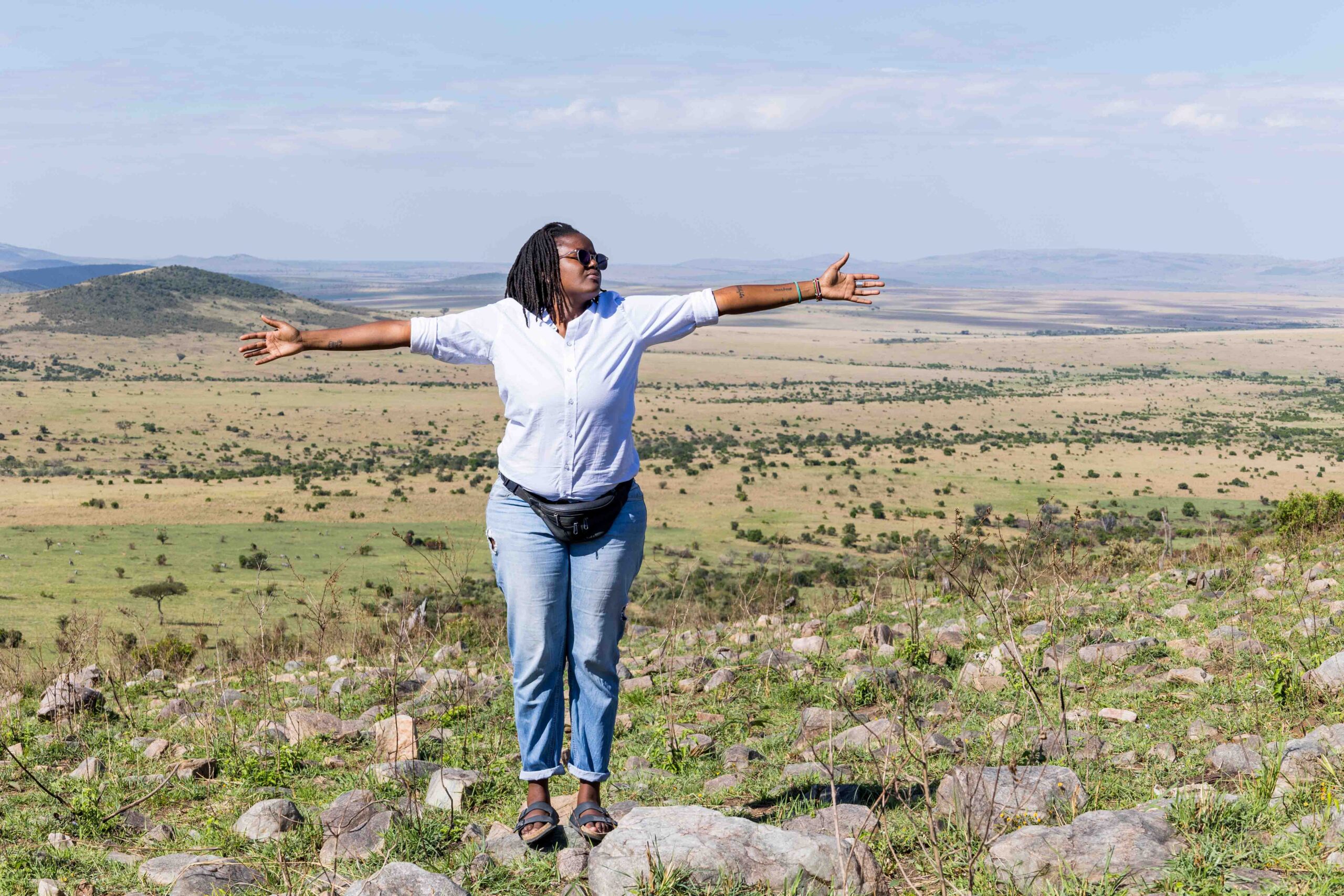 Masai Mara trip details and conclusions
Vincent Owino, a very good friend of mine, organized the entire trip. He also took most of the pictures featured on this blog. Click on his name to get in touch with him for photography and videography services.
The trip cost Ksh. 14,000, accommodation, meals and a Masai village tour.
I liked where we stayed. The staff were kind, the place was very affordable and the food was great. They provided packed lunch on days 2 and 3: a sandwich, chicken, muffin, mini juice, a banana, and an apple. On the second night, they gave us endless slices of pineapples and the cook made me a plate of fries when I requested. The only downside is that the premises use a generator from 5:30 am to 8 am and from 6 pm to 10:00 pm.
Our land cruiser drivers, Dan, Philip and William were the best. They ensured we drove around the right routes and found the animals.
I highly recommend everyone to visit Masai Mara National Reserve. It is truly magical.
Learn about other magical places in Kenya.