Earlier this year, right before the pandemic hit Nairobi, I visited Kikuletwa Hot Springs (Chemka) in Moshi, Tanzania as part of a weekend trip from Nairobi to Moshi, Arusha and back. I'm happy to say it was an amazing experience and as far as adventures go, I consider this one right there among the top. But was it worth it? Read along to find out how my experience was and what to expect.
Trip Details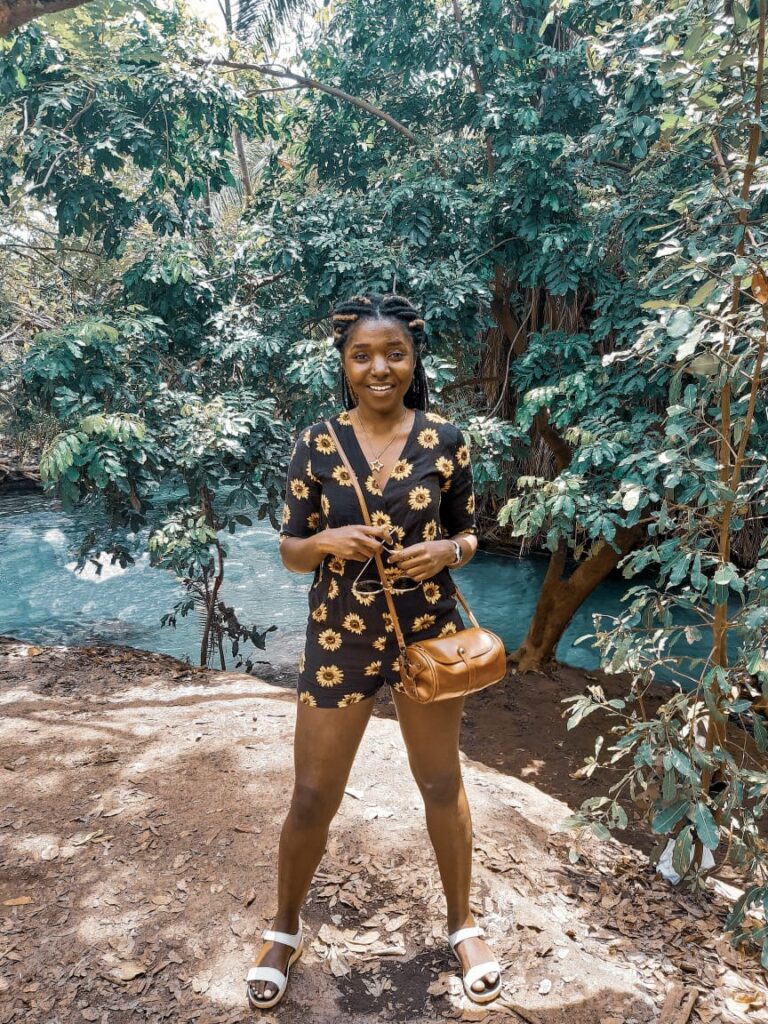 I went on this trip with a travel company, Kenya Outdoors. We started our journey on Saturday morning at 8 am (due to African timers) and by afternoon (2.30 pm) we were crossing the Tanzanian border at Oloitoktok. Contact Jackson on 0721140771 if you would like to go on the trip. Kikuletwa was the main point of the trip but we also visited Kinakumori Marangu Waterfall upon arrival in Moshi on Saturday.
Location and Accessibility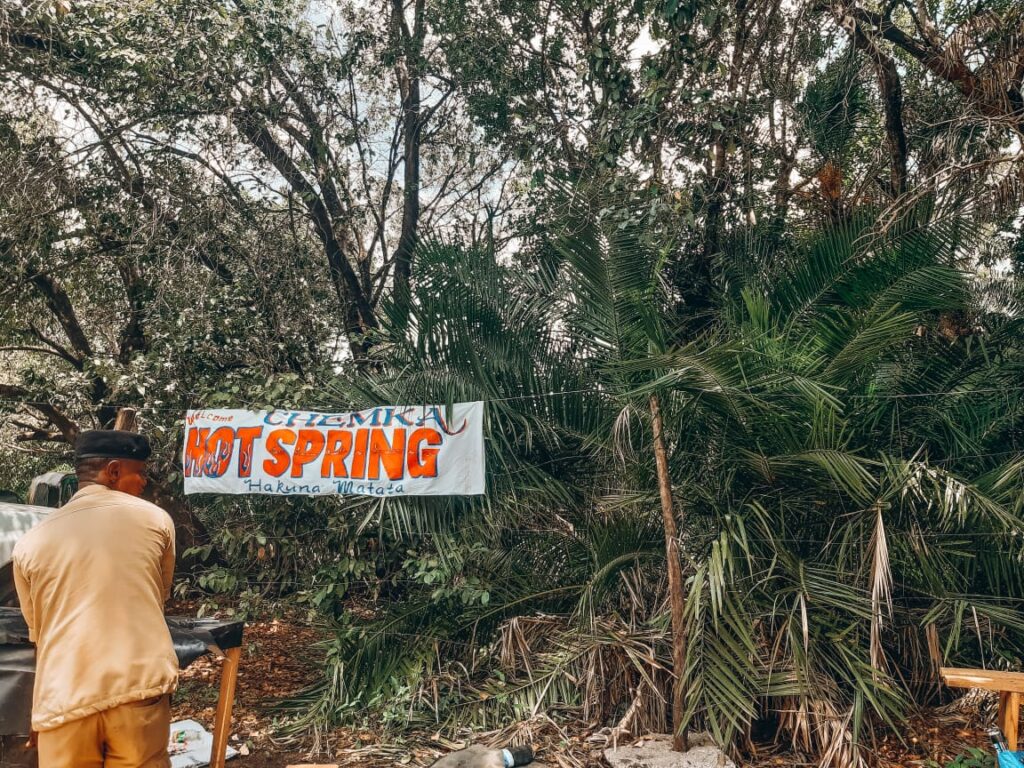 Kikuletwa Hot Spring (Chemka) is located in Hai, found between Moshi and Arusha. The place is quite interior and the road leading there is undeveloped and thus getting to the hot springs is quite a hassle. You will need a 4 wheel vehicle capable of going offroad if you choose to take the trip on your own. If you enjoy nature, you may enjoy the various types of indigenous shrubs, bushes and trees along the way, just make sure to ask for directions since there are no clear indicators.
Description of Kikuletwa Hot Springs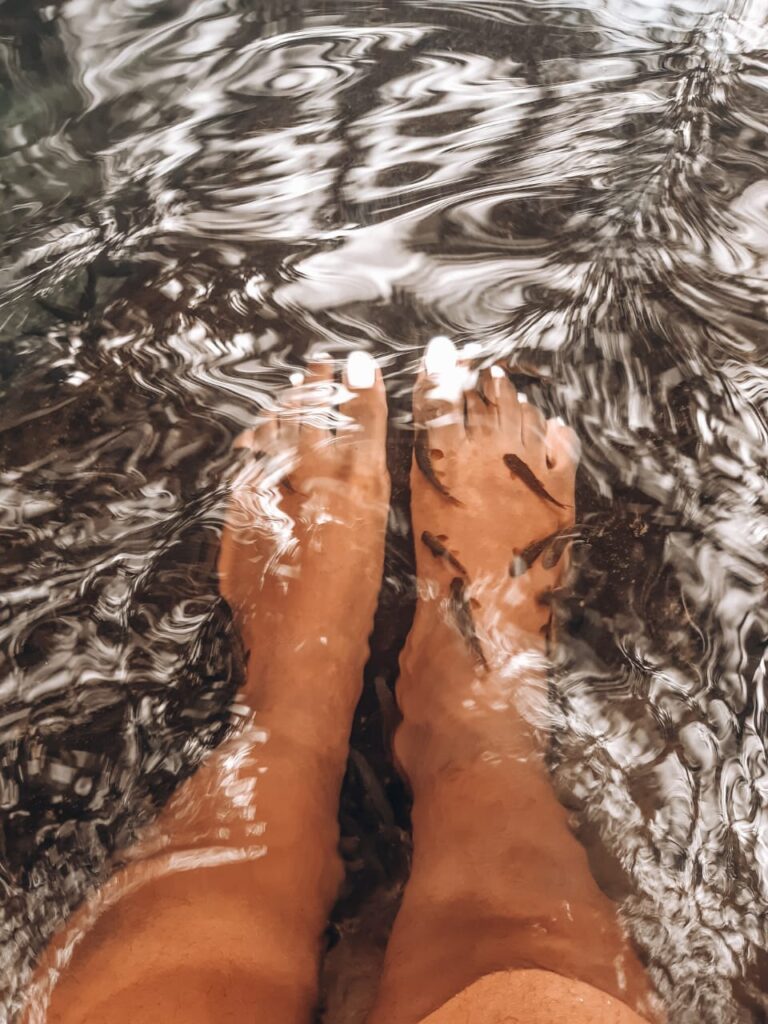 The waters in Kikuletwa are blue and deep. Swimming is against the current. I opted to hire a floater since I had a difficult time swimming. If you are an expert swimmer, you will have lots of fun since swimming in the water is quite a challenge and there is also a makeshift diving swing that you can do some amazing diving tricks on. One of the highlights of my trip was the tiny fishes found in the waters feeding on my dead skin. This is common along the banks of the hot spring. The fishes give a tickling sensation which I over enjoyed but some people found it overwhelming.
Things to Note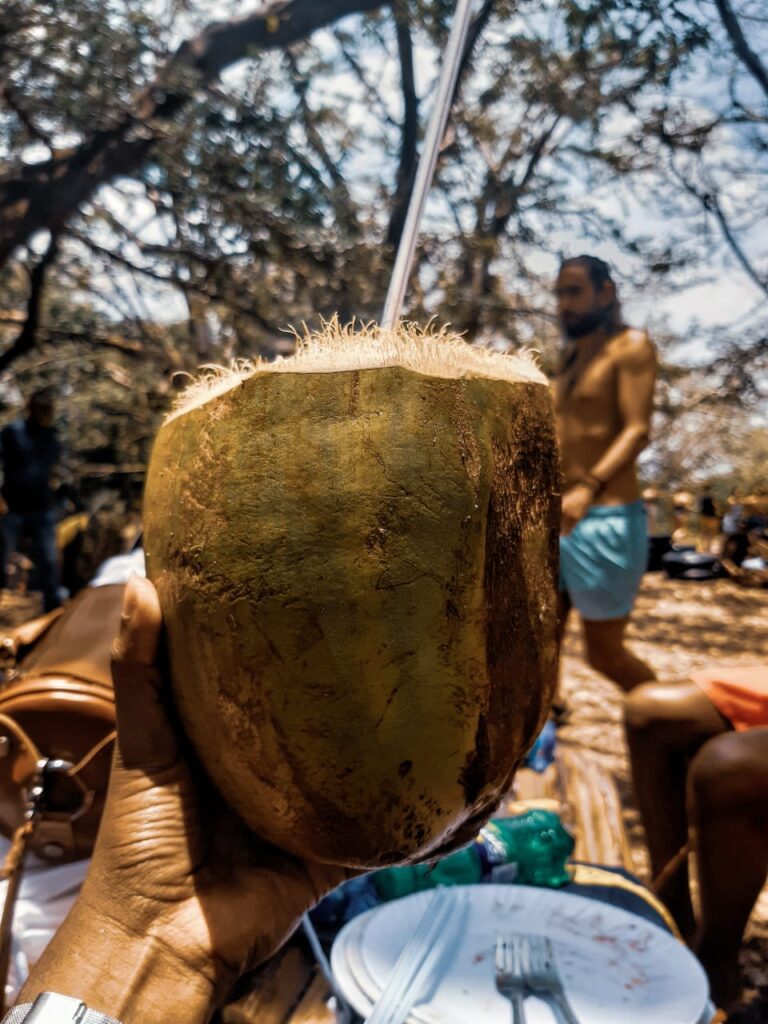 Entry charges to the Hot Springs are approximately Tshs. 5,000 (around Ksh. 250) which I think is a huge bargain. The area is not as developed as you would expect it to be. There are no changing rooms on-site so you may want to wear your swimsuit underneath your normal clothes before. Sadly, the water is not hot, but at least it is warm and pleasant. The seats and tables are made from wood and are not in very good condition. On a busy day, you may miss a lounging seat and table and have to improvise. Limited food vendors who use wood to cook are on site so you may need to carry your own food or place your order right when you arrive.
Is Kikuletwa Hot Springs worth it?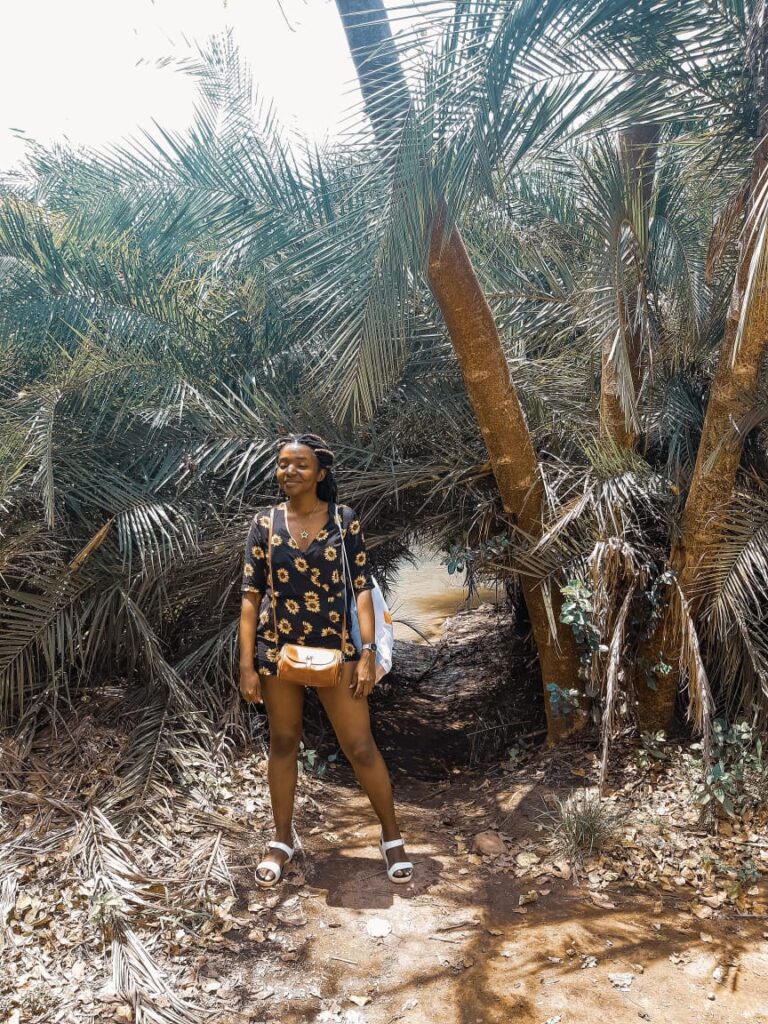 My experience at Kikuletwa was definitely worth it although I am not an expert swimmer. My friend advised me to change beforehand. We also got a place to sit and got food in good time. I really enjoyed the little fishes feeding away at my dead skin. I would highly recommend this trip.
Subscribe to my youtube channel and turn on post notifications to get notified when I post the Tanzania Vlog. Learn how to create a travel bucket list.