Sweater weather is one of my favourite periods. I think I first discovered my love for style through sweaters and boots. Read the first edition of sweater weather which was one of my first blog posts. Recently, I have grown to love heels, especially stilettos. But I only wear them when I know I will not spend many hours on my feet. It is easy to look stylish when you are covered up. Below are six street-style outfits to inspire you to keep warm in style.
Dare to be bare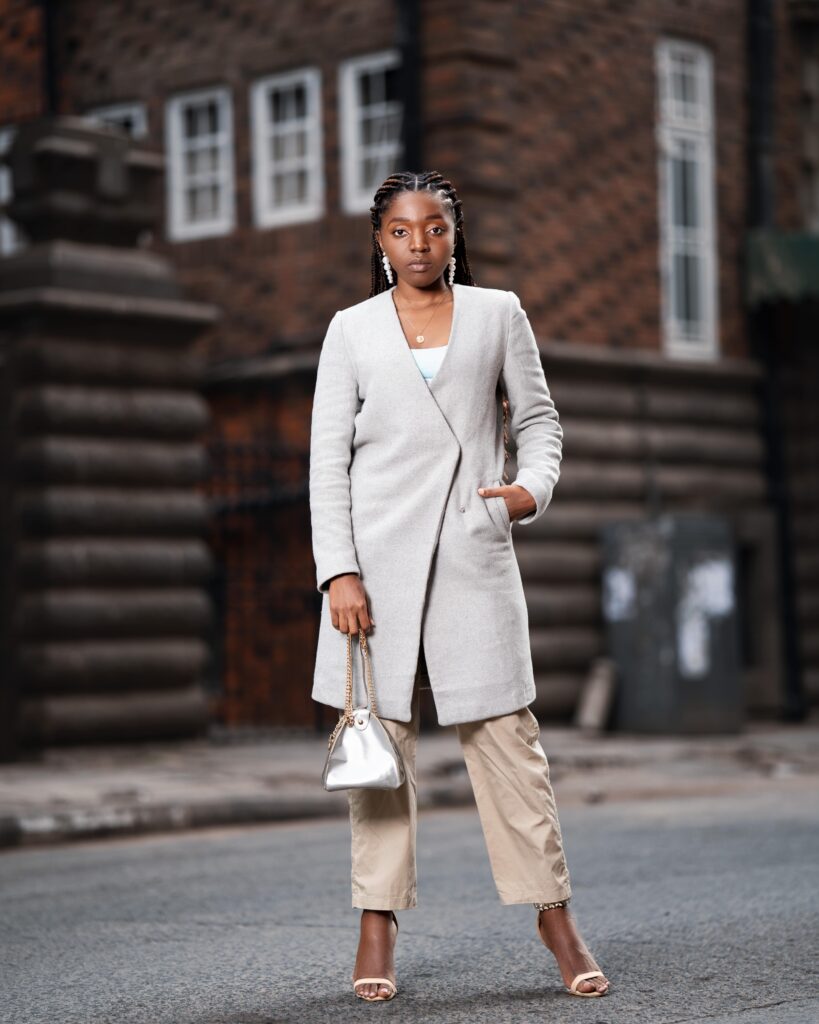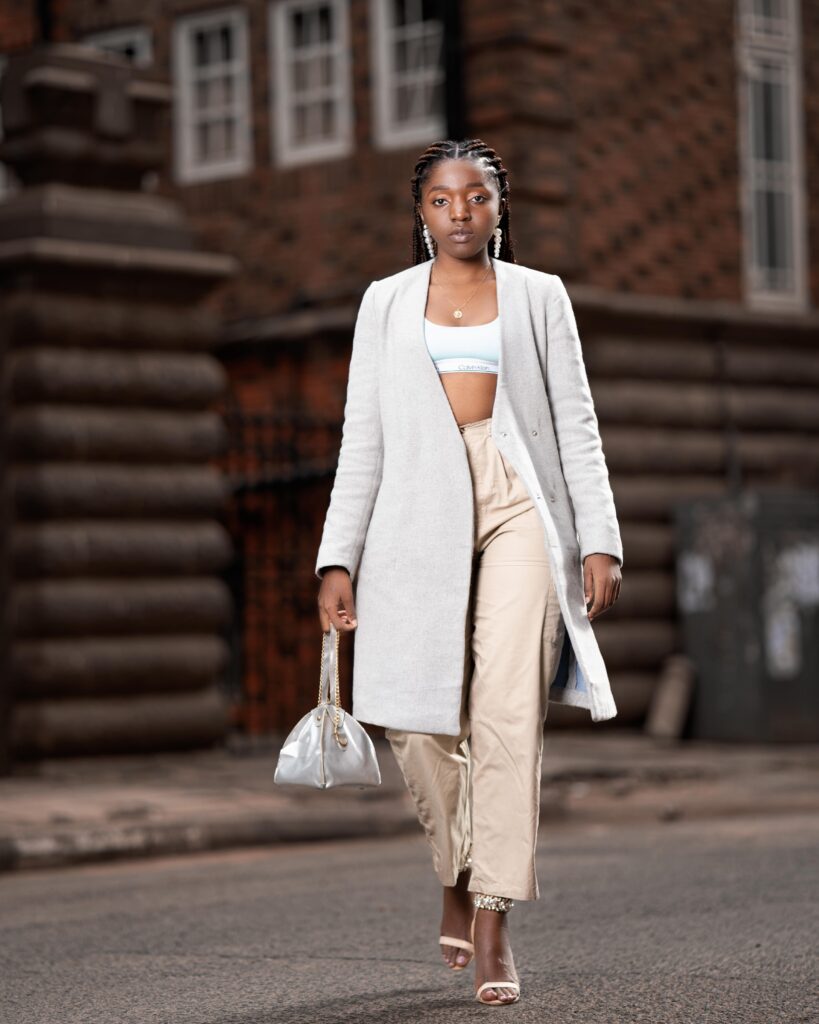 Showing some skin when it is cold is for the risk-takers. Most people will run for thick sweaters and long-sleeved tops. However, your options are limitless. Try something new. Here, I wear pastel brown cargo pants, a Calvin Klein bralette with a thick grey coat over it, my grey triangular bag and stilettos, which a very good friend gifted me. I love this fit because it's quite a modest look when you close up the coat, but all it takes to turn heads is just to open the coat's buttons.
Fit the mood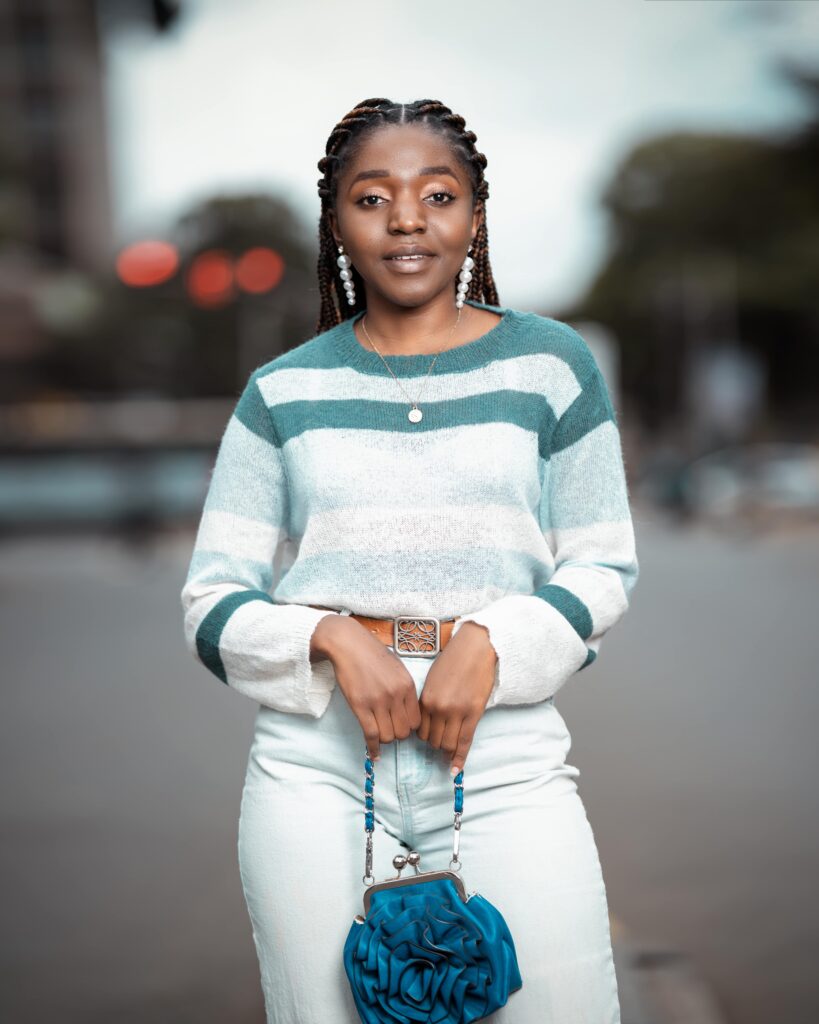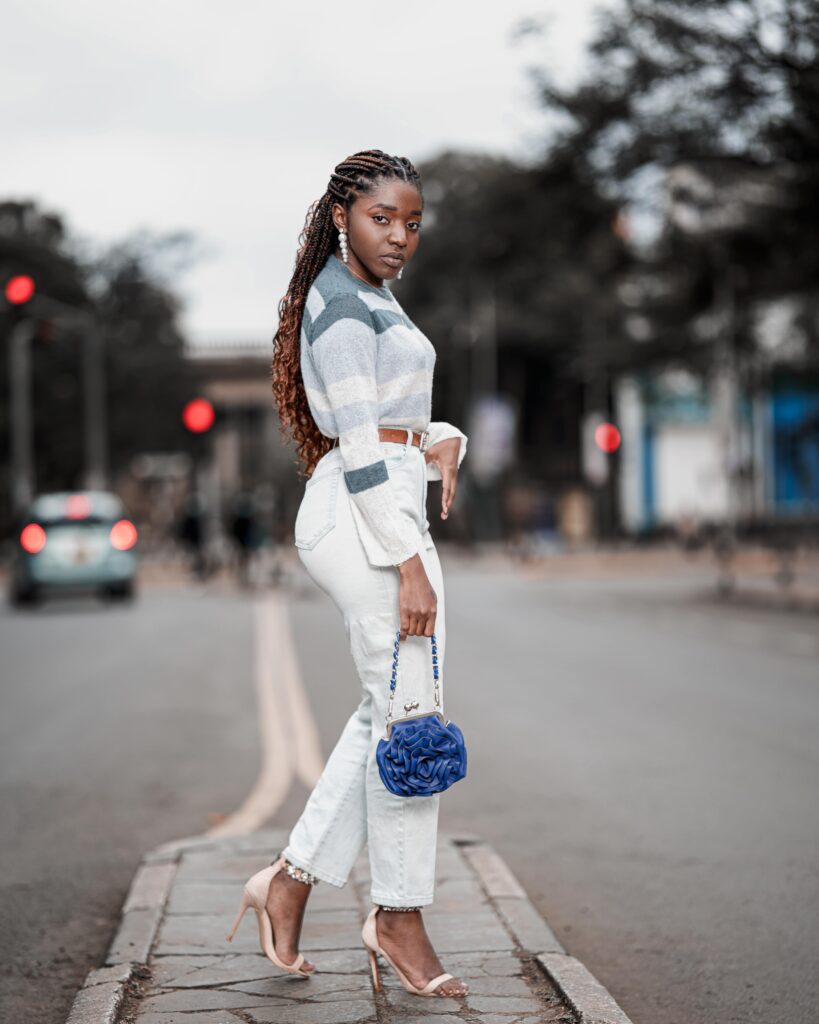 When it's cold, people are more grumpy, a bit anti-social and moody. What better way to warn others of your foul mood than wearing neutrals? Here, I wear a blue-themed outfit. Light washed jeans, a blue striped sweater, my mini blue bag and of cos stilettos.
Splash of color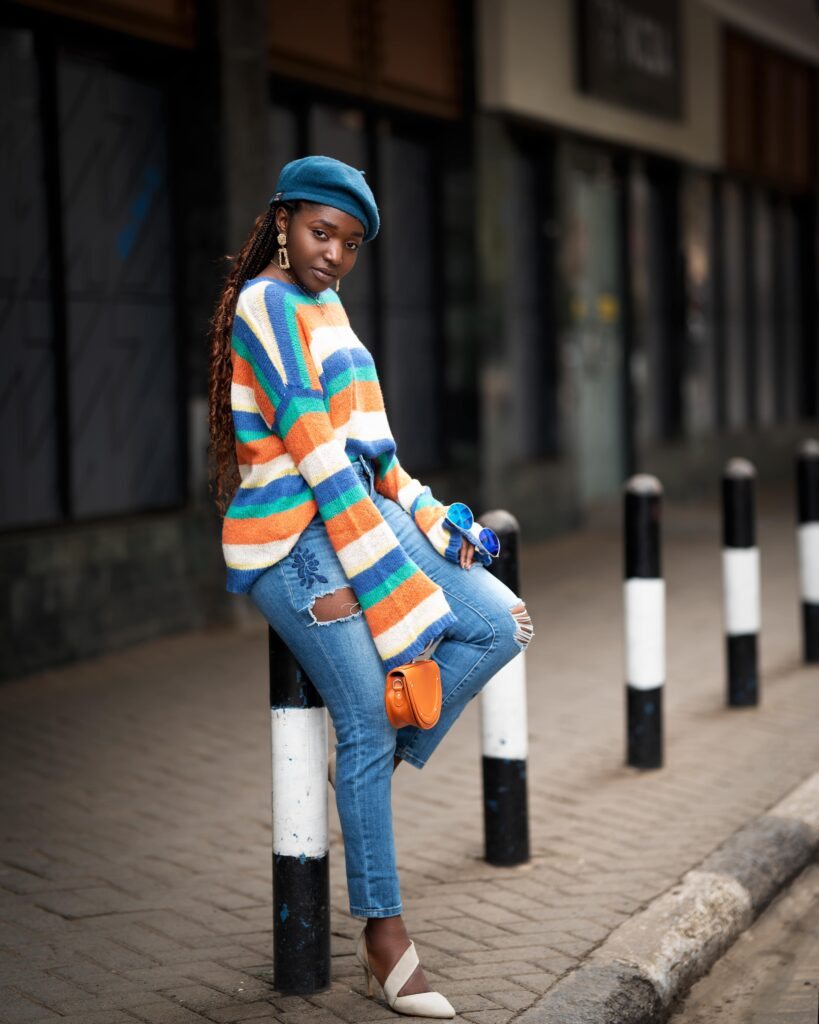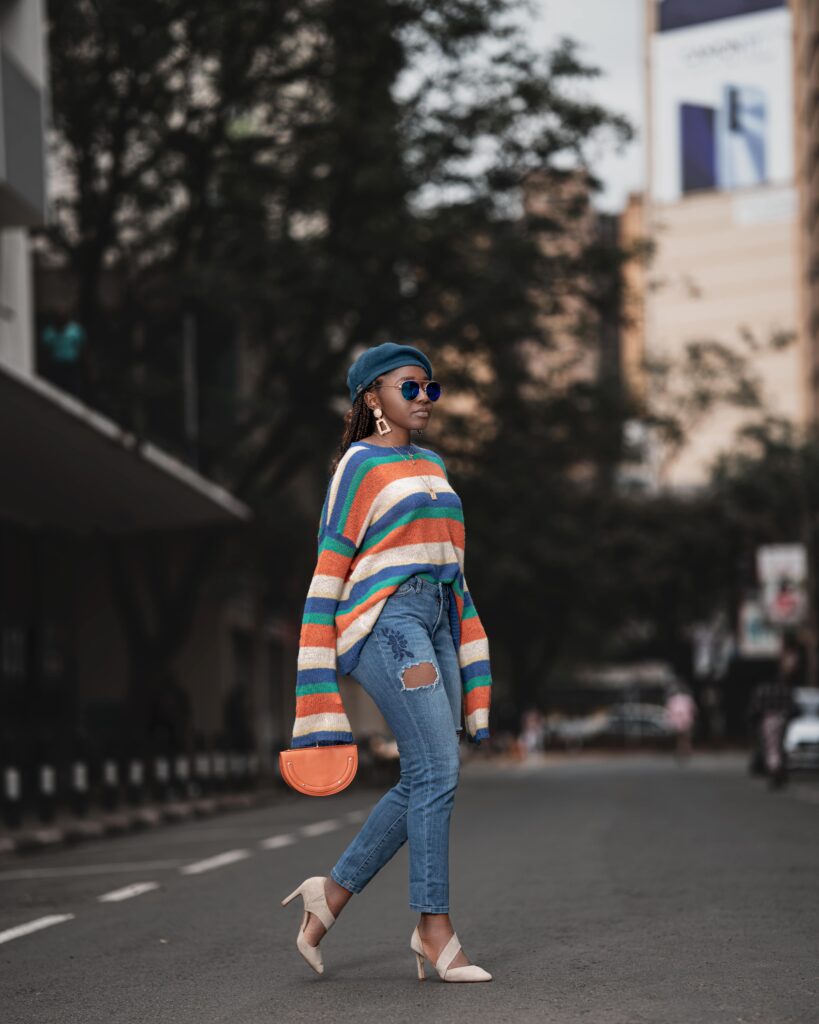 The ultimate street style! There are two kinds of people, those that do not mind fading into the background and those that love to stand out. I am both, depending on my mood. Just because it's cold doesn't mean you have to be moody and cold like most people. Choose to be a ray of sunshine once in a while or all the time. Here, I wear an oversized colourful sweater tucked into ripped dark blue jeans, a teal beret and a brown bag which complete the outfit beautifully.
Mix and Match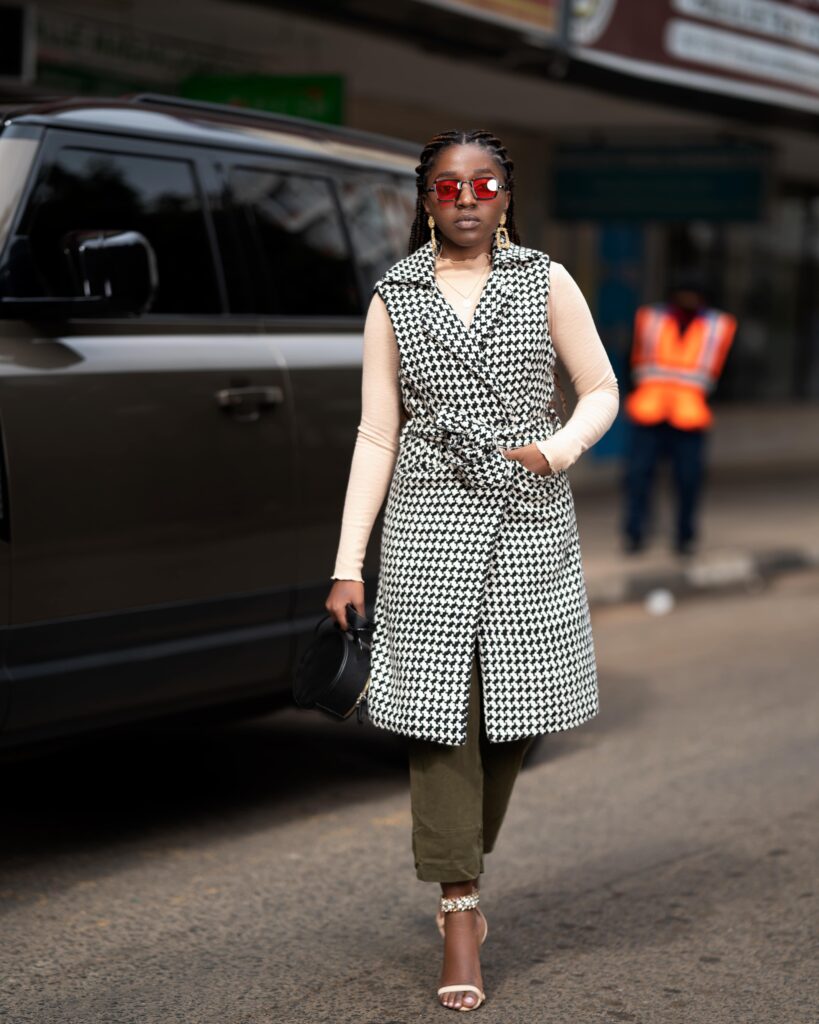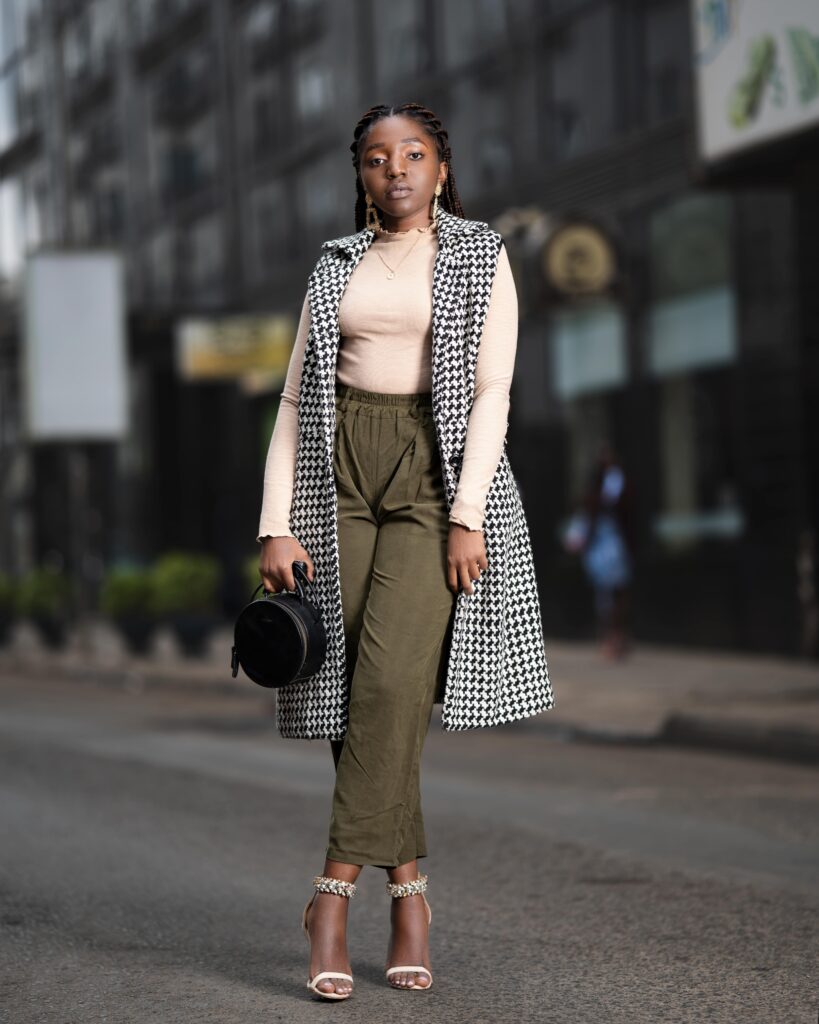 Sometimes it is difficult to know what to wear. Nairobi weather can play tricks on you! But there's a way around it. You can either choose to wear short sleeves and a sweater as a cover-up or wear a long-sleeved top with a sleeveless coat as I did here. I wear a warm nude long-sleeved top, tuck it into army green loose joggers and top it off with a sleeveless houndstooth coat.
All black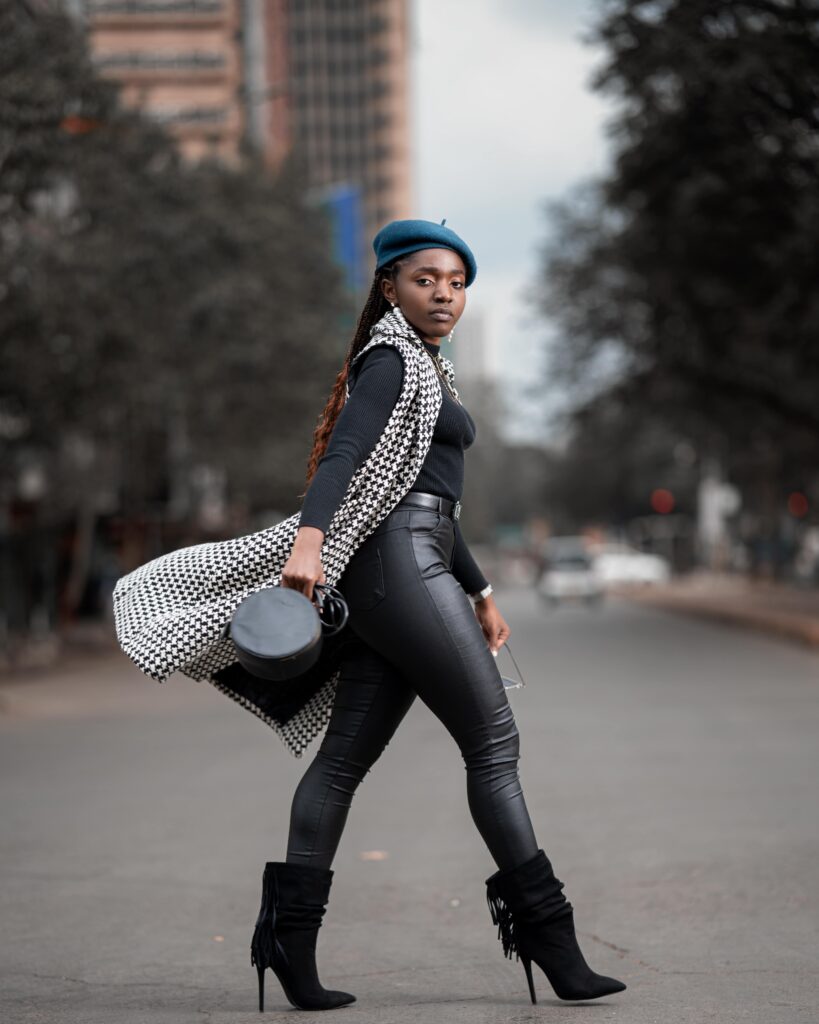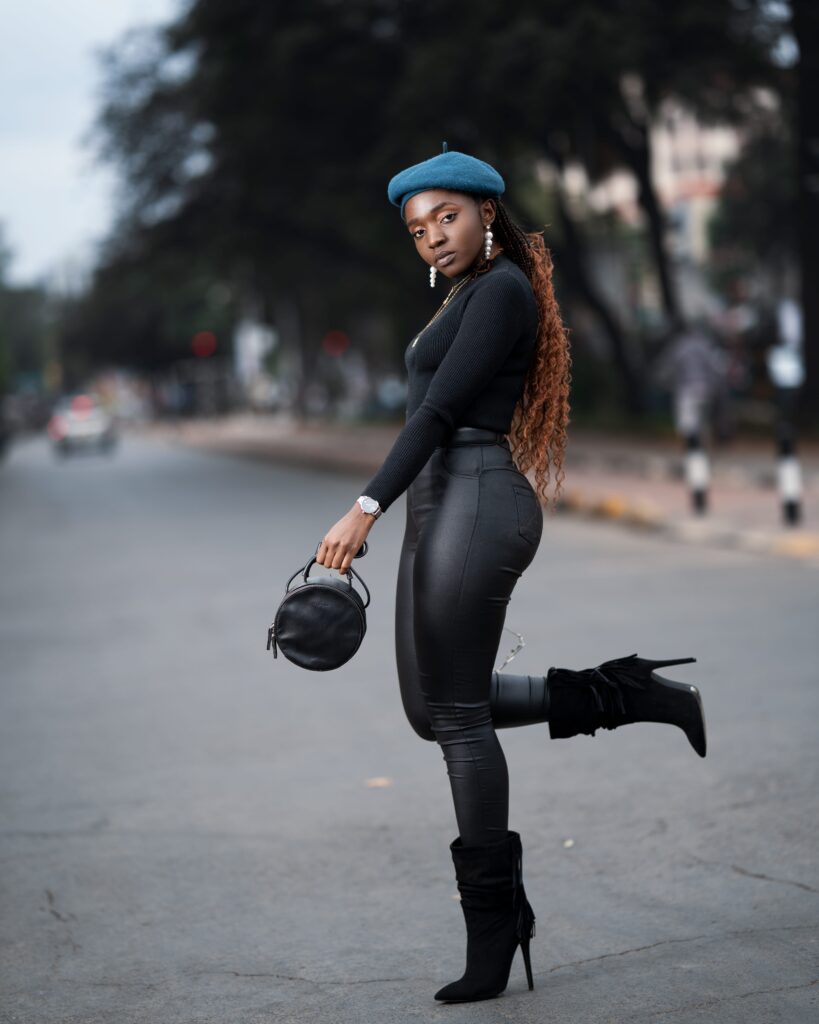 This wouldn't be my blog post if I didn't feature an all-black outfit. Black is a common street style theme. You can barely go wrong with this. I wear black leather pants, a black long-sleeved top, black stiletto boots, a black bag and top it off with my teal beret. Just be sure the black is rich and not faded.
Turtleneck and flares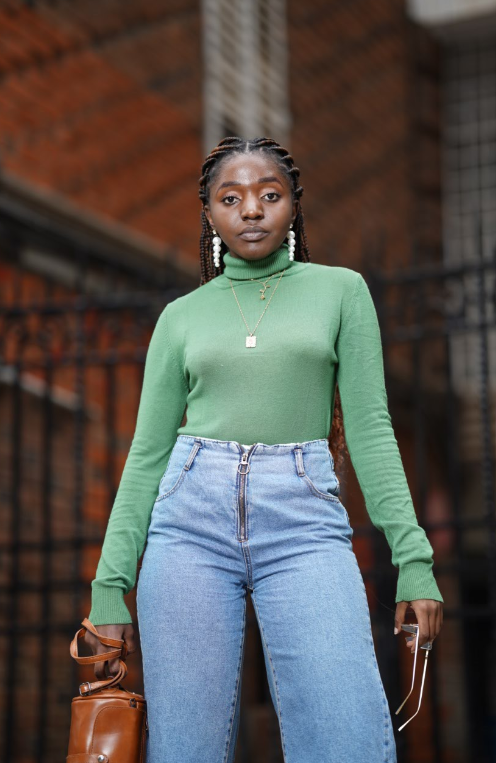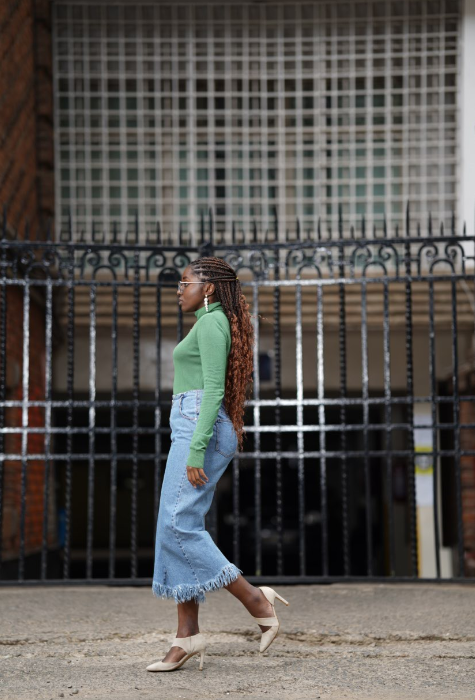 You can choose to have an aha moment even when it's cold. That is how I came up with this outfit. A simple green turtle neck tucked into flared distressed jeans, stilettos, some jewellery and my favourite bag of all time.
I hope you found some inspiration to turn heads this season. Do not use the weather as an excuse for being unstylish. Be true to yourself and flaunt your style. Read how to find your style.
Pictures by the very talented photographer, Abdi Deco.
Styled by The Style Guru.
Everything is from Wear Clothing.