I have always loved colourful accessories (belts, bags, earrings etc) but recently, I have come to embrace more colour and print clothes. Fashion trends will let you believe that only black and white are classy and sophisticated but that's not the case. You can wear any colour and still look good. Below are some ways I have been wearing colorful clothes. Although the outfits are more casual, all you need to do is work with what you have to achieve corporate appropriate look.
Red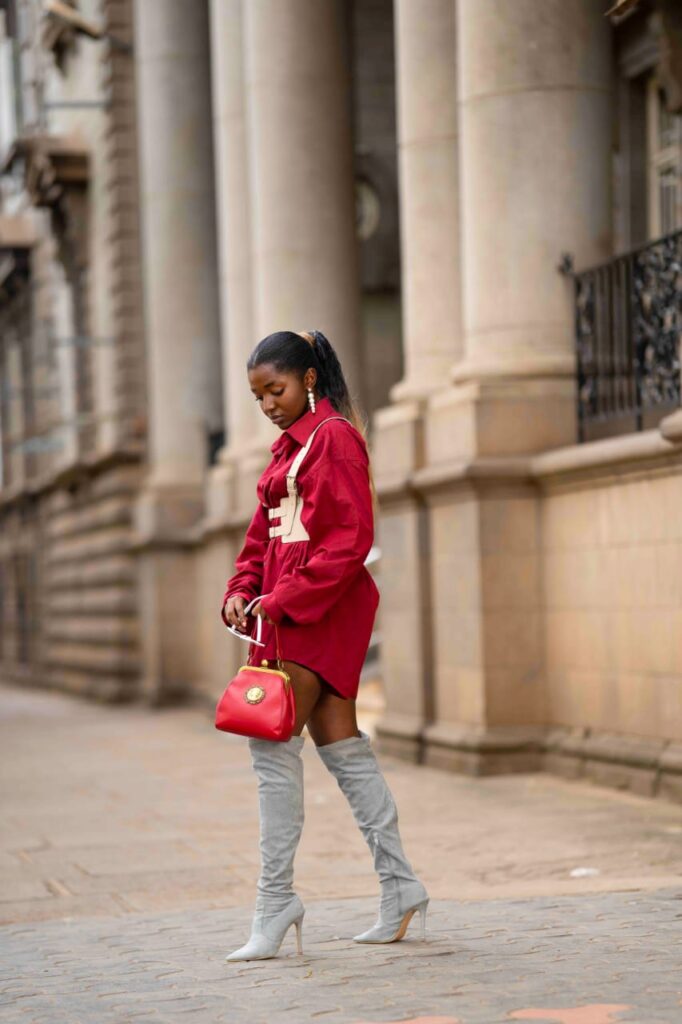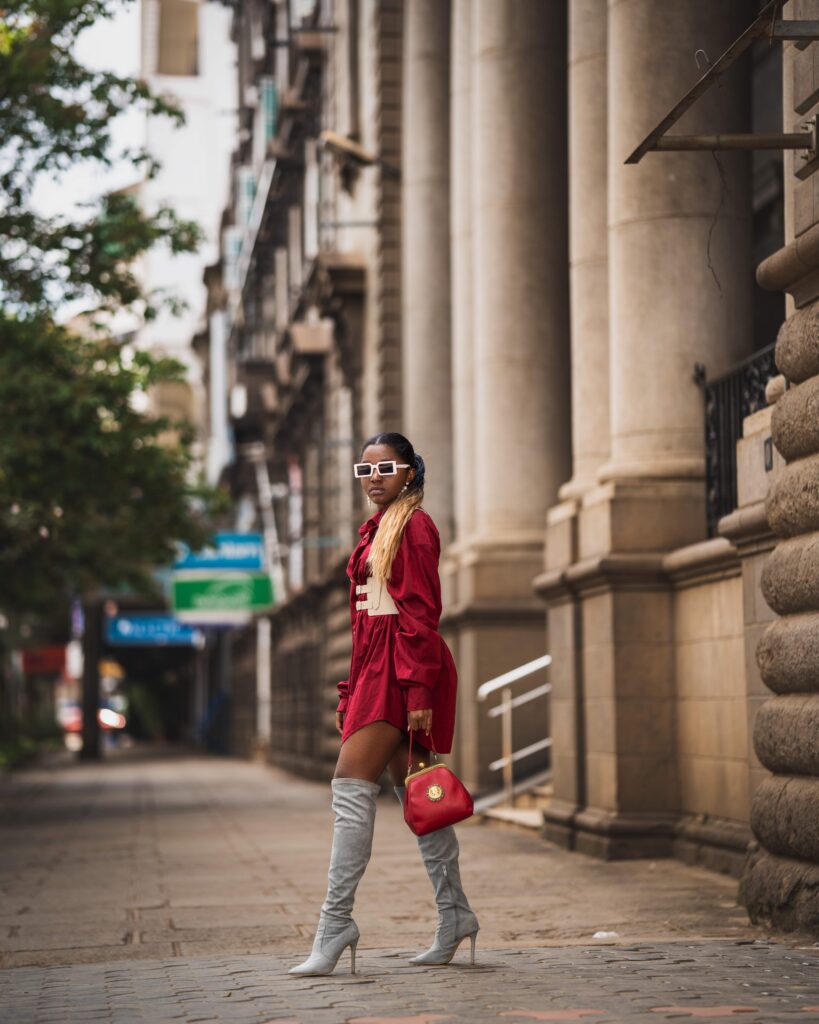 I don't own many red items in my closet so when I saw this oversized men's shirt up for sale on @Kairetusapparel , I had to get it. I am not one to shop in the men's section but this shirt is definitely a baby step in the right direction. I pair it with an off white harness belt to give it a bit of shape, grey thigh-high boots and my red bag to seal everything. Many people shy away from red but it is the ultimate power color. Look out for a post on how to ease into wearing red.
Green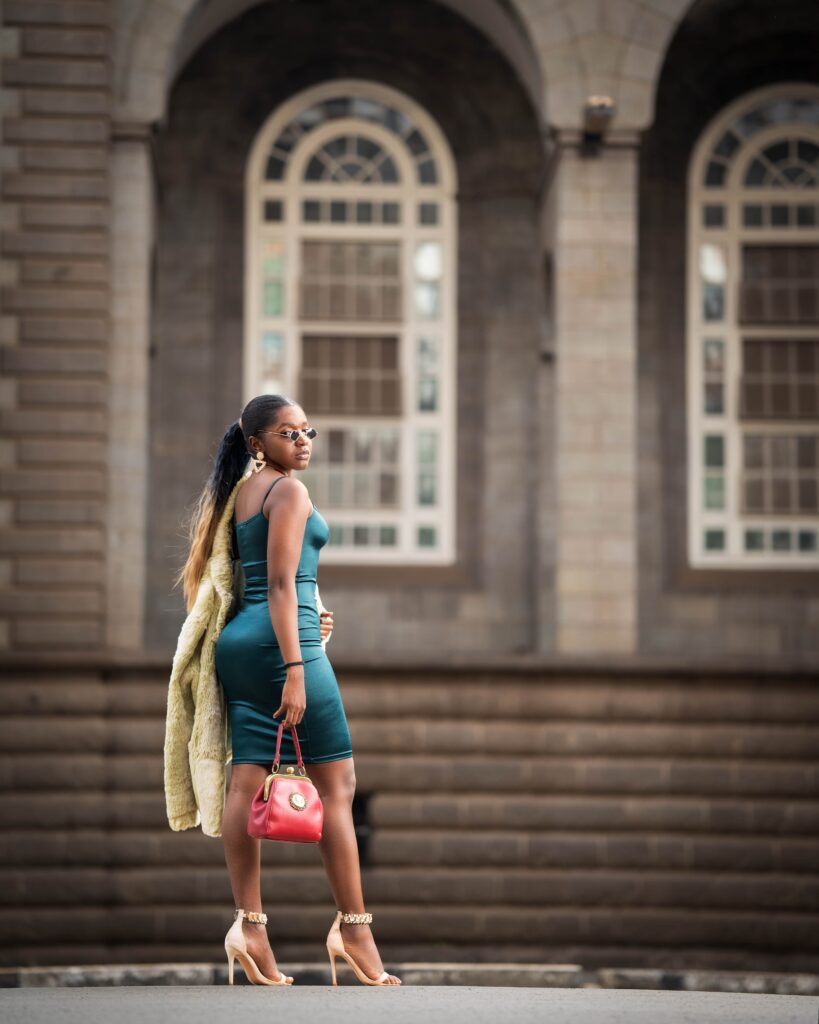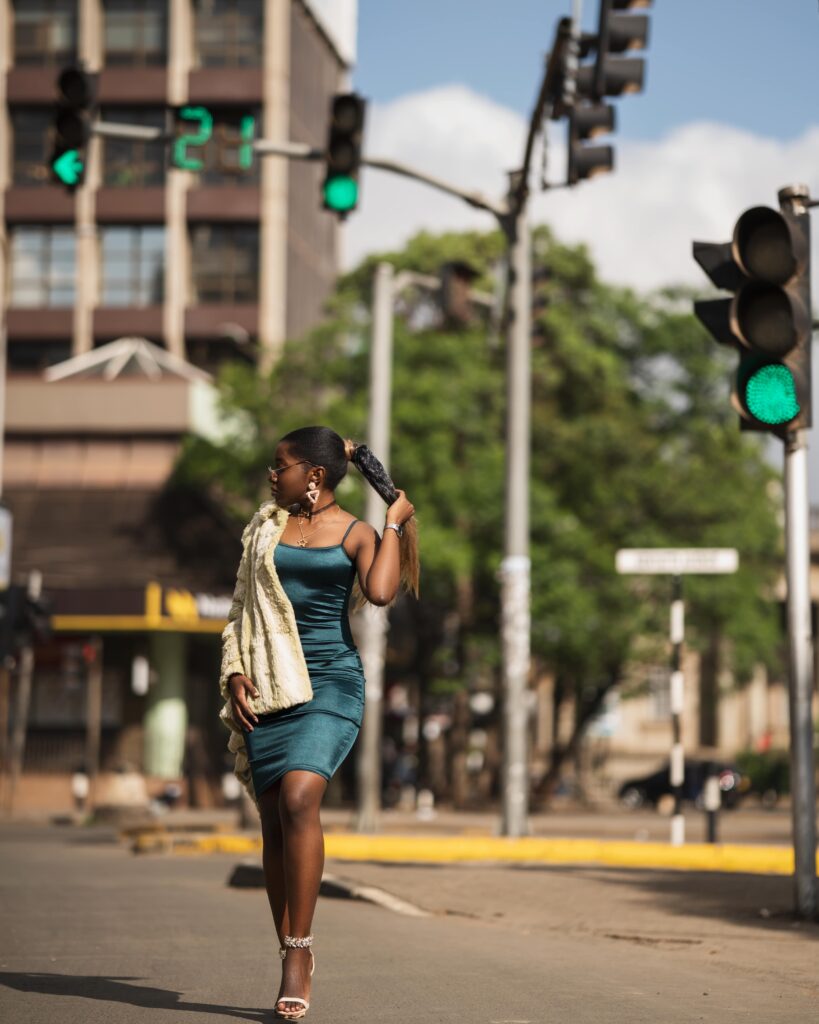 Jungle and forest green was my first favourite colour. I have plenty of items in green, they go well with a variety of colours. I was aiming for a "Grinch who stole Christmas" look with this and thus the red bag. However, shooting this dress in the streets of Nairobi was quite the spectacle, and that is exactly why I shy away from bodycon dresses. This green silk dress hugs every inch and I definitely felt very sexy and confident in it. The pastel lime coat seals the look perfectly. The red bag? Christmas that the grinch stole haha.
Mustard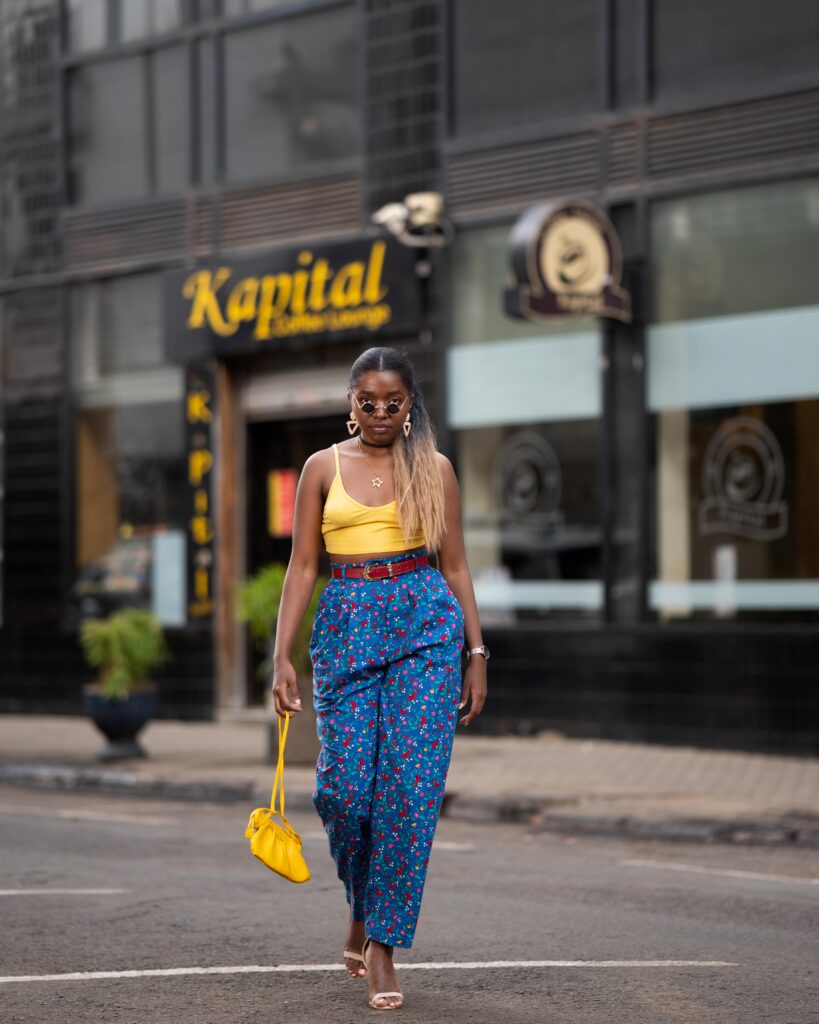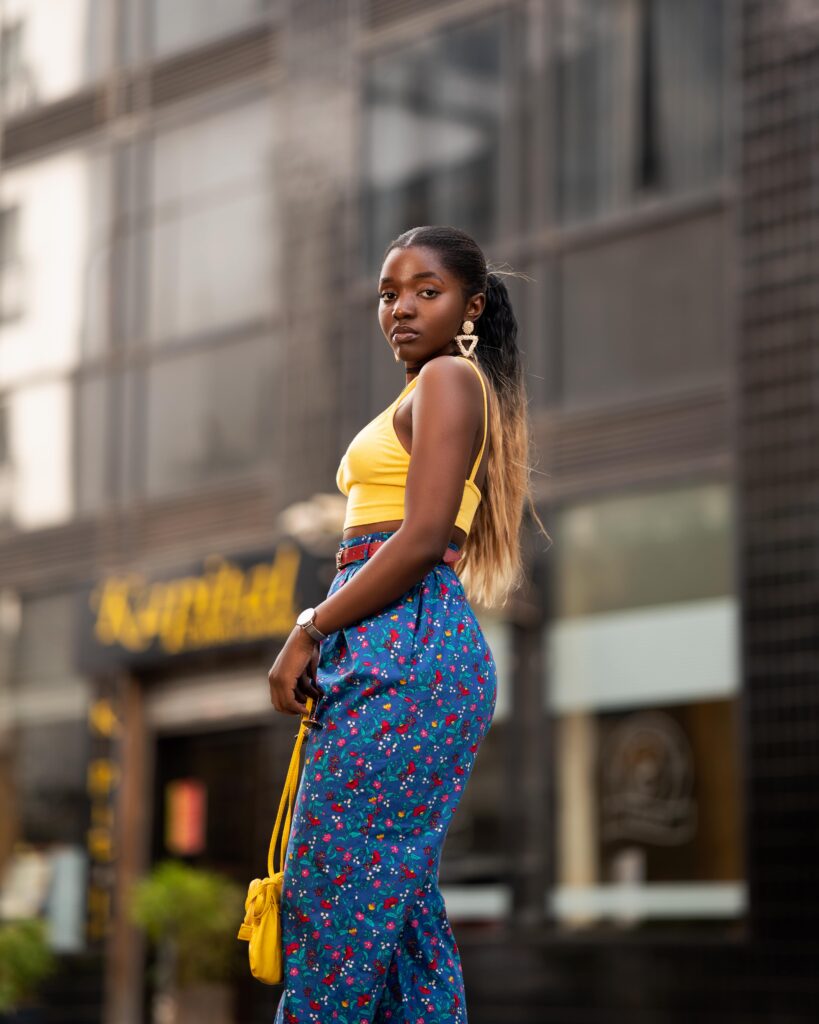 This is the ultimate colour and print outfit. Yellow or Mustard looks really good on dark skin tones. In my uni days, my favourite bag was yellow. They are very few colours that do not go with this bright and sunny colour. These pants which are a floral print featuring red, pink, yellow and green flowers are my one of current favorite from @Closetplug . I choose a colour from the print of the pants and wore it as a top. This is the easiest way to match color and print.
Leaf print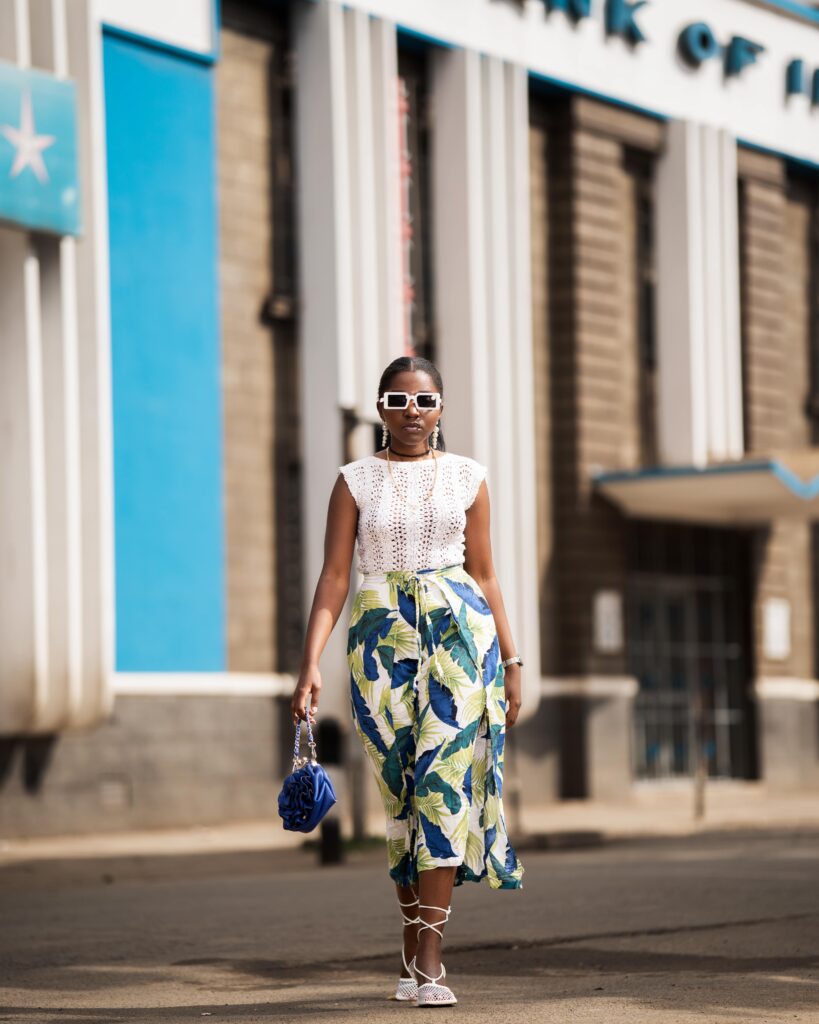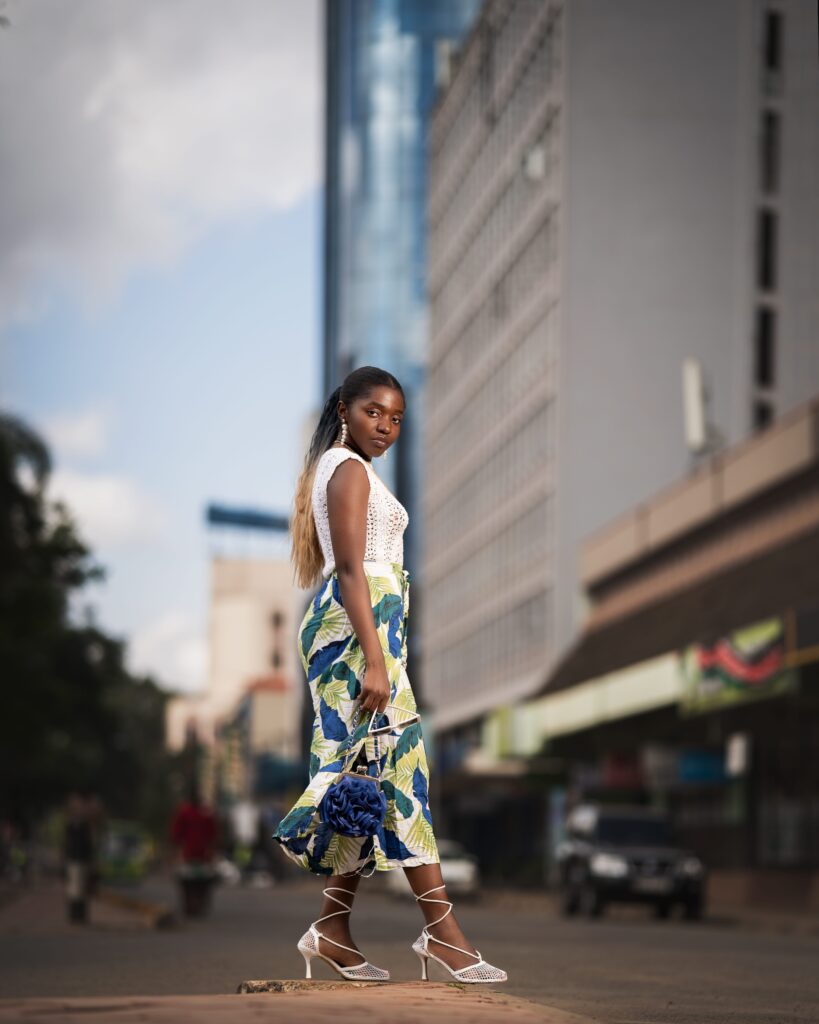 If you are OG here on my blog, you've seen these pants before. Safe to say they are also in my current favourite pile. They fit perfectly and can go with so many colours and top styles. I wish they had a matching top… that would be perfect! When buying print clothes, have in mind the number of outfits you can create with them so you can buy a versatile piece you can wear in multiple of ways.
Floral print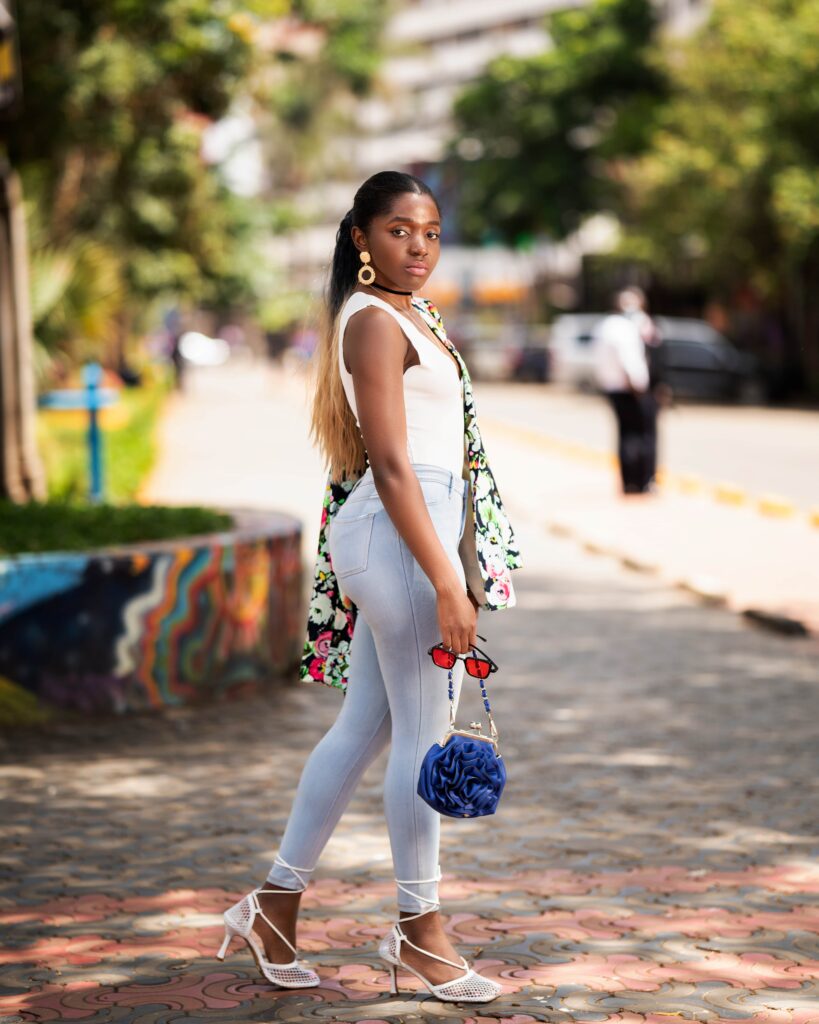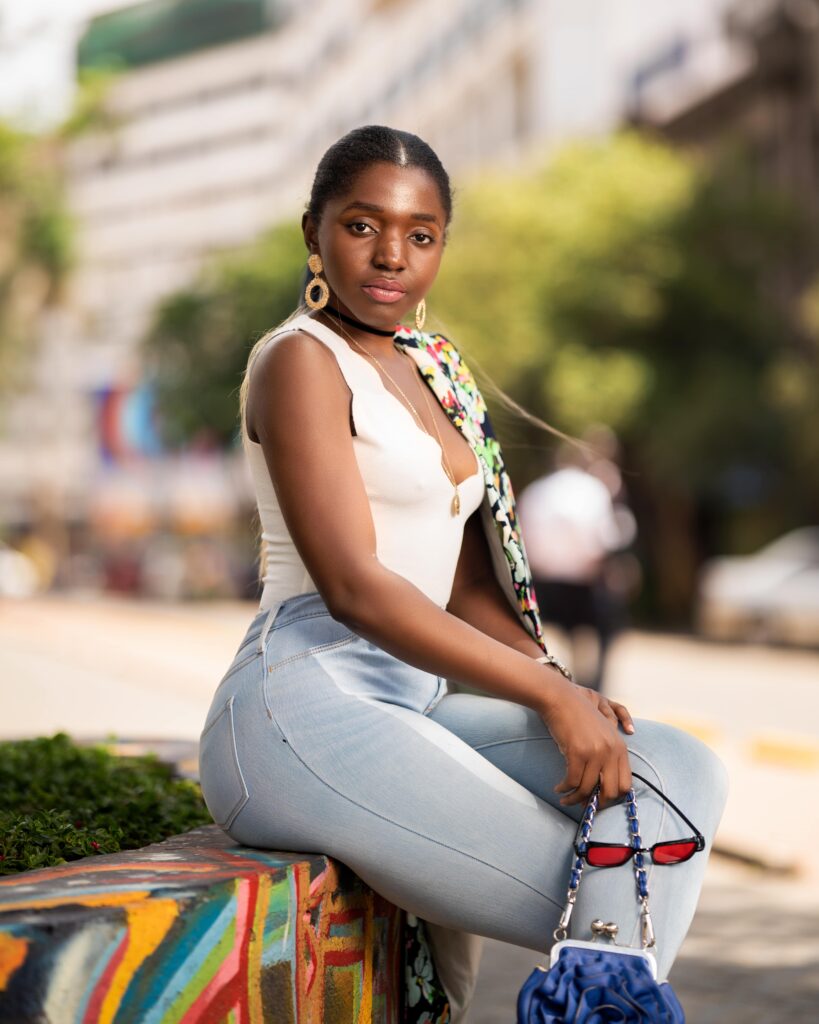 I got this blazer in the beginning of the pandemic so I could keep myself busy by finding ways to style it. I love the floral print but it is the fit that really gets to me. Since the print is very loud, it works well paired with plain pastel or dark colours. Of course, you can also choose to wear it with another print if that's your jam. For pieces like these, pick one of the colours in the print for your top or pants.
Black and white colour block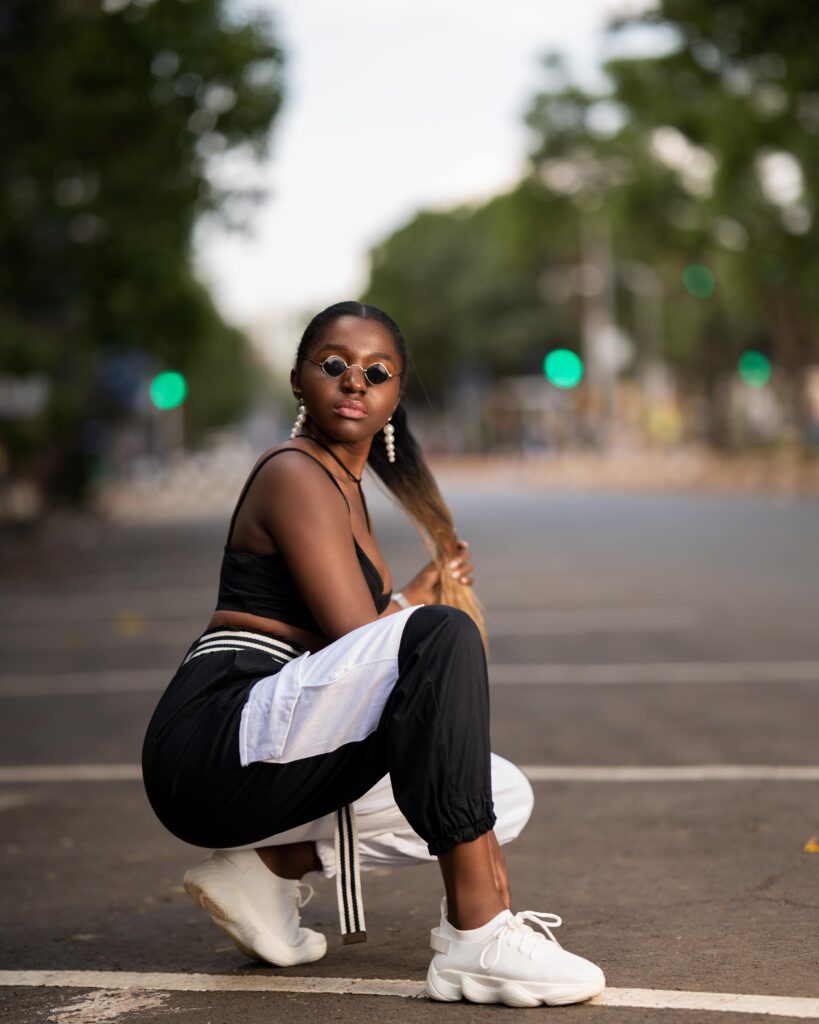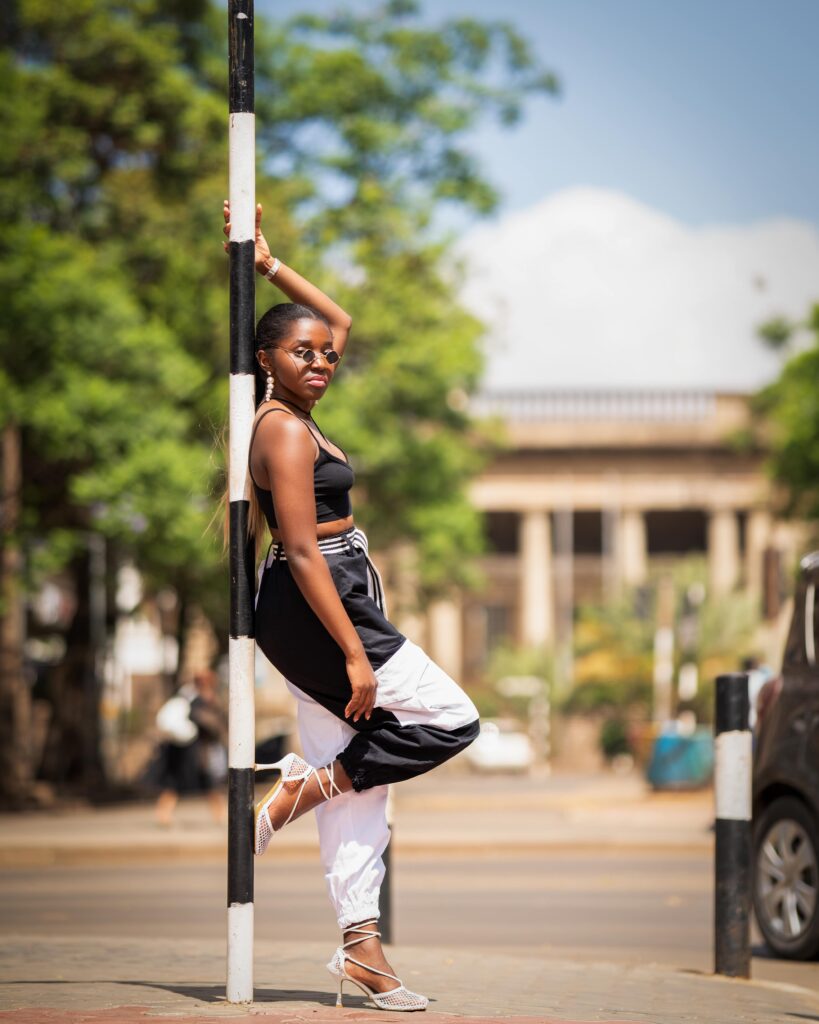 This color blocked cargo pants are another of my current faves. The pants are also from Kairetusapparel and my favourite thing about them is the amazing quality. Nkatha was really in her bag when she created these! I pair them with a black crop top for a seamless look. When wearing baggy clothes try to balance them by wearing something fitting too. That is, baggy pants, fitting top. Fitting top? Baggy pants.
Colour not only makes you look good, but also lifts your mood and gives you the attention you deserve for daring to be bold. I hope you are inspired to embrace more colourful clothes in the new year.