Looking good in prescription glasses or sunglasses is easy once you know your face shape and understand how to balance it out with glasses. To identify the shape of your face, study your features on a mirror to identify what parts stand out then match them up to one or several geometrical shapes. No one has a perfectly symmetrical face shape so do not panic if you identify with several shapes. Here is how to choose the right sunglasses for your face shape;
Oval face shape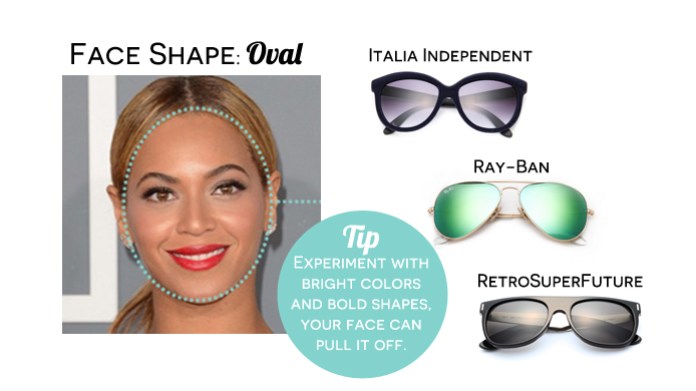 An oval face consists of high cheekbones slightly narrower towards the forehead. Oversized and wide frames are generally suitable for this face shape but the frames of the glasses can range from square, round, rectangular and even trapezoid since it is the most versatile face shape. You may want to avoid narrow frames and frames with multiple design elements as they may elongate your face.
Square face shape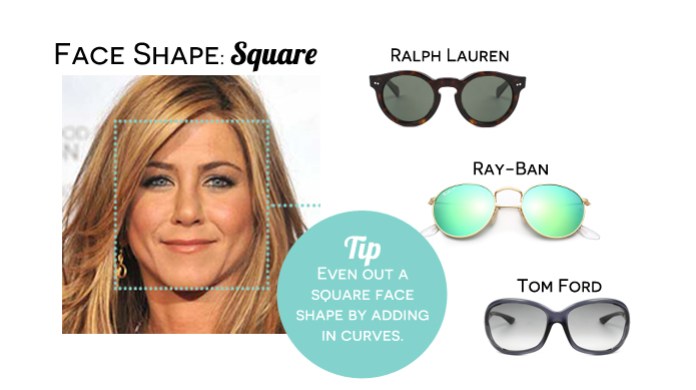 If you have a wide jawline and forehead, you are likely to have a square shape. Drawing attention away from your angular features to compliment your features. Round or oval glasses will suit this type of shape as they will soften your sharp angular features and balance out your cheekbones.
Round face shape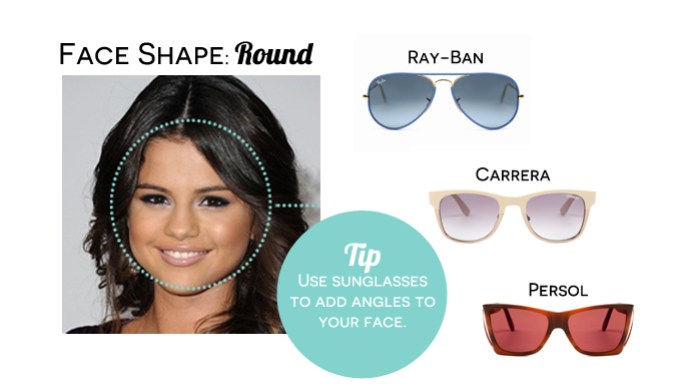 This type of face shape is characterized by soft curves, full cheeks and similar length and width of the face. This face shape is very distinguished due to the lack of angles and therefore glasses with angles and clean lines would complement this shape. Square shaped glasses will break the uniformity of your face allowing your face to look narrower, angular frames add sharper lines to your face that creates balance and cat-eye or D-shaped frames take focus to your eyes while drawing attention to your cheeks.
Heart face shape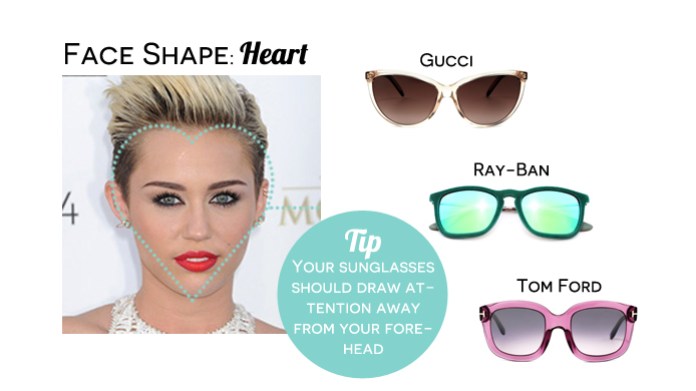 This shape is consists of a wide face at the brows, prominent cheeks and a sharp chin. It is also believed to be very flexible, and thus here people have a variety of options to choose from. Glasses with low set temples take away the concentration on your forehead and bring it down to your chin. Oval shaped glasses also work by refocusing attention to the eyes. Generally frames with deep bases and subtle wingtips proportionate this face shape.
Triangular face shape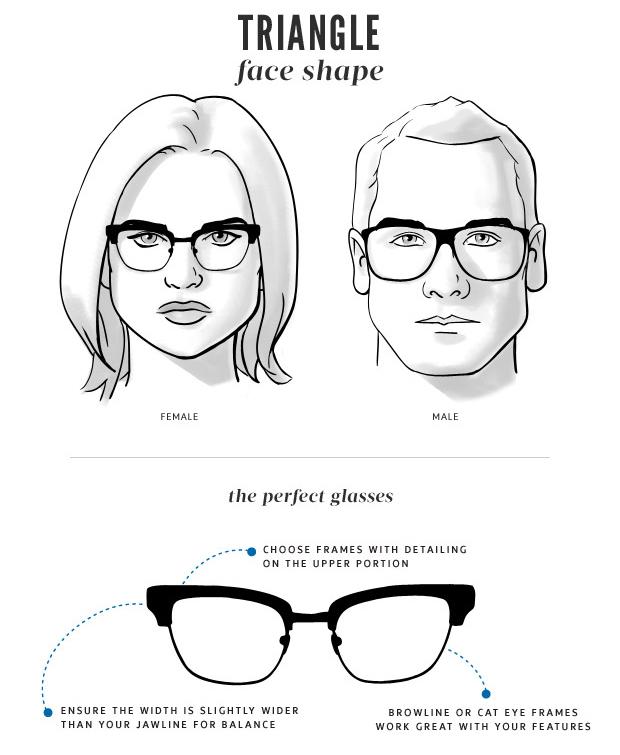 A triangular face shape consists of a narrow forehead which gradually increases to a wider bottom. Designs that are wider at the top and narrow at the bottom such as D-frame, aviator and cat-eye glasses flatter this kind of shape as they draw attention to the forehead and away from the jaw. If you identify with more than one face shape, this gives you a wide variety of frames to choose from.
*Article originally posted on Kenyabuzz 
Did you enjoy this article on how to choose the right sunglasses for your face shape? See how to find your style.
Pics courtesy of Smartbuyglasses