Step in Style is all about sharing and celebrating stylish people, male or female, whose style is impeccable, those who have mastered the art of being themselves. I consider styling the most basic form of creation. The art of figuring out what you love, consistently embracing it and letting it evolve just as you do is nothing short of magic. In this third edition, I feature Queen Nabilah. I have met her in person during the Blogger's lunch at Pablo's and she exudes elegance and confidence. I fell in love with her style on the spot and when I followed her on Instagram, I was simply mind blown. Her style is a breath of fresh air, modest yet very elegant. I hope you draw inspiration from her just as I have.
Introduce yourself
Hi, Queen Nabilah here, 24 years young, a marketer turned full-time influencer, I love styling and taking pictures of myself and others, and I'm into fine art, interior design and RnB!

Who is your style inspiration?
I've got a lot! But I will mention a few. I love oozing class and luxury with my outfits and I get this from the likes of Kefilwe Mabote and her best friend Sarah Langa, Beyoncé and add a dose of modesty.

When did your interest in style develop?
From when I had the freedom to wear and pair clothes how I'd like without my parents coming in between.
How would you describe your style?
Modest, classy, elegant and timeless
What is your most memorable stylish moment?
I feel like I haven't had one but my style has evolved and I can't wait to Play more dress-up and show it off.
Favourite outfit combo?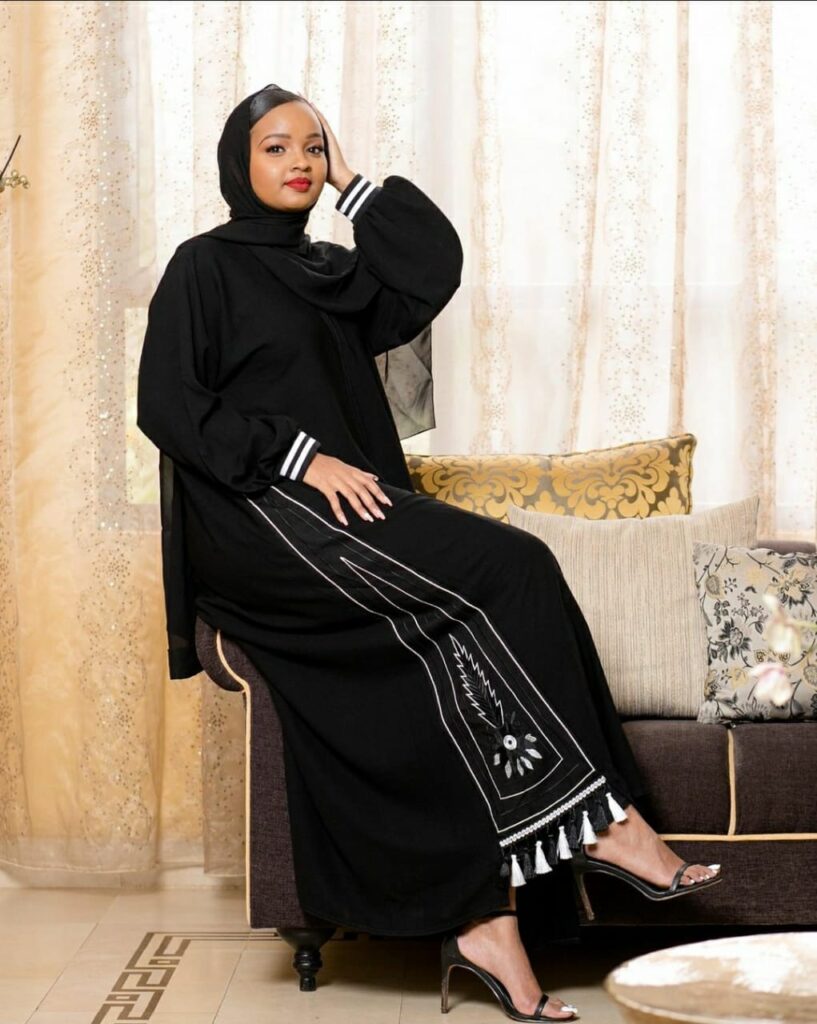 Having an Abaya close the look whether I'm in a dress or a Mono chrome look also a suit does it for me always.
Favourite item to style?
A suit or an Abaya
What advice would you give to people trying to find their style?
My style developed from my go-to clothes in my closet. Look at the clothes that you often wear, clothes that make you feel most beautiful/handsome, that's your style.
This or That
Blazer | Trench Coat? Trench Coat
All black | All white? All white
gold | Silver? Gold
Stilettos | Block Heel? Stilettos
Glasses | Hats? Hats
Bonus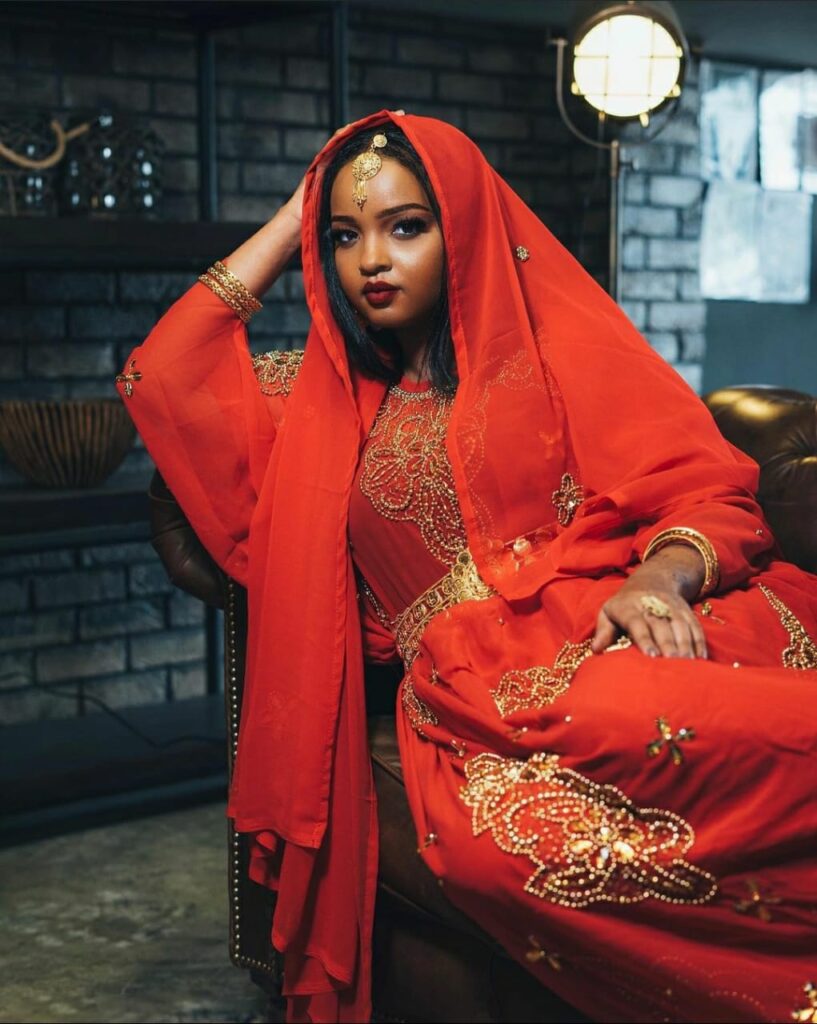 3 pieces of clothing you would live in forever and why?
A two-piece set, Abaya, Scarf. Since they are the easiest to style and they are elegant. Finally, my scarf represents who I am modestly.
Your best clothing design so far?
The Somali bridal wear
What is the most expensive item in your closet?
A suit.
Keep up wiith Nabilah.